You are here
Djokovic reigns supreme at Australian Open
By Reuters - Feb 01,2015 - Last updated at Feb 01,2015
MELBOURNE — Novak Djokovic may have garnered a reputation as the crown prince of pranksters in tennis but on Sunday he firmly established him as the king of Melbourne's blue hard courts with his fifth Australian Open title.
The 27-year-old Serb clinched his fourth title in the past five years, and eighth Grand Slam overall, with the 7-6(5), 6-7(4), 6-3, 6-0 victory over Andy Murray, a loss for the Briton that was his fourth in as many Melbourne finals.
Three of those have been at the hands of Djokovic, while he also lost to Roger Federer in 2010.
Since Djokovic won his first Grand Slam title in 2008 he has compiled a 47-3 record in Melbourne. His reign means he has the record for most Australian Open titles in the Open era, one behind Australia's Roy Emerson who dominated in the 1960s.
"I'm so privileged and grateful to be standing here as a champion for the fifth time," Djokovic said after Emerson presented him with the trophy.
"To be in the elite group of players, with Roy Emerson as well. It is an honour playing in front of you."
Despite Murray's poor record against the Serb — he had lost seven of their past eight encounters — he had arguably entered the final as a slight favourite.
Djokovic had struggled in his semifinal against defending champion Stan Wawrinka, while Murray had played superb back to back matches to beat 10th seed Grigor Dimitrov and then seventh seed Tomas Berdych in a tempestuous semifinal.
Murray's celebrations in the victory over Berdych highlighted the raging competitiveness that exists inside the 27-year-old boxing fan as he repeatedly mimicked punching an imaginary opponent into the ground.
Tense match
Fittingly, Murray and Djokovic were involved in a tense boxing match on Sunday, examining each other for any weakness, landing a body blow, taking one themselves, or counter punching as they scrambled around trying to stay alive.
Several times, Murray had a limping and puffing Djokovic — the Serb having turned his ankle during the match and suffered from a virus before the tournament — wobbling and down on one knee, ready to be finished off and he knew it.
But the knockout blow never came.
Murray chastised himself, bellowing yawps of anguished pain, and engaged in lengthy monologues consisting mostly of the Anglo-Saxon vernacular his fiancee Kim Sears uttered during the Berdych semifinal, the video of which went viral on social media.
By the end of the third set, after Djokovic had found himself 2-0 down and then won six of the next seven games, Murray's frustrations boiled over as he slammed his racquet into the ground, causing the crowd to turn on him.
The fight appeared gone from Murray and when Djokovic jumped to a 3-0 lead in the fourth, he buried his head beneath a towel, and then metaphorically threw it in to meekly surrender.
"I would like to congratulate Novak on his fifth Australian Open," Murray said. "Fantastic, an incredible record, and thoroughly deserved.
"It has been probably my most consistent Grand Slam throughout my career and I just haven't been able to win.
"I did not quite make it tonight, a bit closer than I was a few months ago, and I will try to come back next year, and hopefully have a slightly different outcome in the final."
Related Articles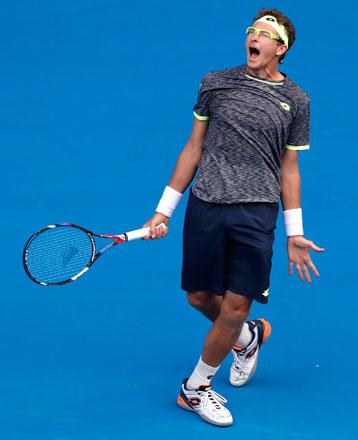 Jan 19,2017
MELBOURNE — A deflated Novak Djokovic blamed a bad day at the office for his stunning second-round elimination by Uzbek wildcard Denis Istom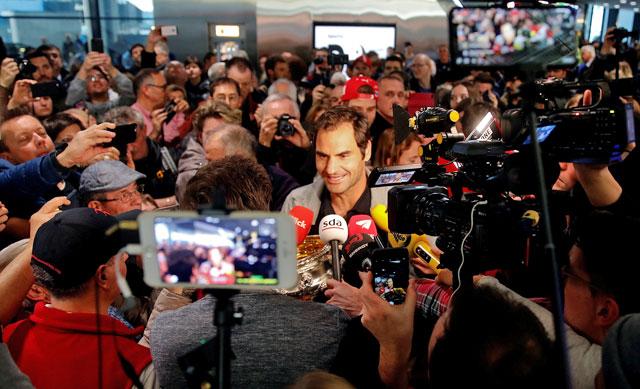 Jan 30,2018
MELBOURNE — Roger Federer savoured the latest chapter of a late-career fairytale that delivered a sixth Australian Open crown on Sunday and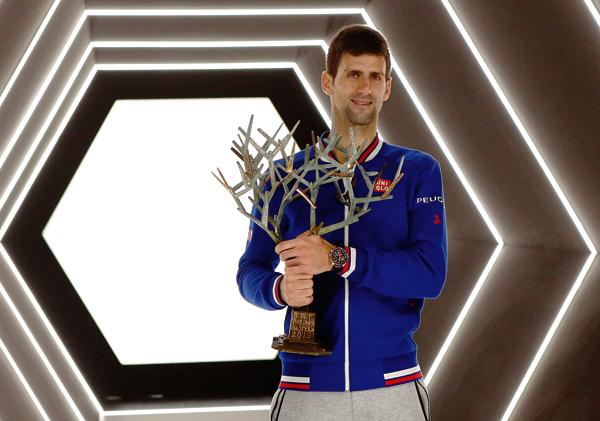 Nov 09,2015
PARIS — A long year has taken its toll on some of the world's best tennis players but the relentless Novak Djokovic gives no indication that
Newsletter
Get top stories and blog posts emailed to you each day.