You are here
FIFA head must mend bridges, sort out finances
By Reuters - Feb 28,2016 - Last updated at Feb 28,2016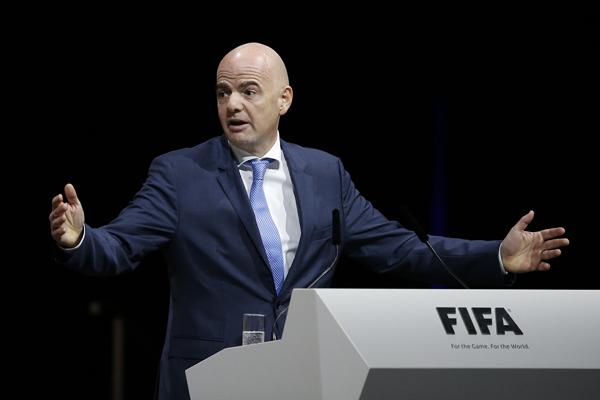 Newly elected FIFA President Gianni Infantino of Switzerland delivers a speech during the Extraordinary FIFA Congress 2016 in Zurich, on Friday (AP photo by Patrick B. Kraemer)
ZURICH — Gianni Infantino will mark his first working day as president of football's governing body on Monday by playing in a football match with Swiss-based FIFA employees battered for months by an unfolding corruption scandal.
The match symbolises a return to the primary focus of FIFA that for some has been lost in tales of high-living by top executives and abuses that culminated in the banning of Infantino's veteran predecessor Sepp Blatter for six years.
When he walks into the presidential office at FIFA's headquarters on a Zurich hilltop, the new incumbent will quickly have to deal with financial and administrative problems, bring back sponsors, motivate a demoralised work force and engage with clubs and players who are growing increasingly disillusioned.
Previously general secretary of European football's governing body UEFA, Infantino must also dispel the notion he was elected to represent only the interests of his own powerful continent. Some had expected a Bahraini rival to win the post in a tilt towards Asia for the sport.
FIFA has been the subject of criminal investigations in the United States and Switzerland, although these will be lurking uncomfortably in the background rather than an immediate worry.
The same goes for the 2018 and 2022 World Cups, awarded to Russia and Qatar in a highly controversial vote in 2010 and the subject of the Swiss investigation.
One of the Swiss national's earliest tasks will be to appoint a secretary general to take charge of day-to-day operations, a post Infantino has already indicated will go to a non-European.
Another priority will be to lift the morale of the 400-odd employees at FIFA, many of whom are highly-qualified and have soldiered on for the last eight months trying to ignore the chaos at the top.
"They went through a difficult time, a difficult period and I want to tell them that I count on them, that I believe in them and we will do great things together," Infantino told a news conference after being elected.
Players' discontent
FIFA's lack of credibility has made it difficult to sign new sponsorship deals and it is facing a $108 million deficit for 2015, according to Suketu Patel, who sits on the independent audit and compliance committee.
Patel said there was a shortfall of $530 million between the budgeted revenue and actual contracts signed so far for the 2015-2018 cycle.
Jerome Champagne, one of Infantino's four rivals in the election, has said that two of the eight sponsorship slots for the 2018 World Cup and 20 out of 27 slots for other competitions remained unfilled. FIFA did not comment on the figures.
Infantino will have to come good on the generous promises of development funds for FIFA's 209 member associations made during his electoral campaign.
"The sponsors need to regain trust and confidence in FIFA and, if we can achieve this, then revenue streams will increase and FIFA will not have to worry about the future," he said.
"I have vast experience in this area and my track record showed that UEFA didn't go bankrupt at all, on the contrary revenue increased."
He must also mend bridges with the clubs and players, who complained they were left out of the process which led to a sweeping reform package passed before Infantino was elected.
FIFA's competitions depend on a delicate agreement signed with the clubs which release their players for national team games on certain dates stipulated in an international calendar.
The international players' union FIFPro last year launched a legal complaint at the European Commission against football's transfer system, which could have wide-ranging ramifications.
FIFPro did not even congratulate Infantino on his election, instead unleashing an angry statement saying it took a "dim view" of the whole process.
"FIFA's system of governance has been based on favour swapping and financial inducements, not to mention obstructing external oversight from governments and the game's key stakeholders," said FIFPro.
"The players, much like the clubs, leagues and fans, were ignored in the latest reform."
It added that the rights of the world's 65,000 professional players were "often blatantly overlooked and exploited as a result of FIFA's monopolistic structure".
FIFA's unity is another important matter.
Large parts of Africa and Asia voted for main rival Sheikh Salman Bin Ebrahim Al Khalifa and even Infantino's South American allies admitted there were issues over the drain of their top players to European clubs.
"We have told Infantino that clearly there are opposing interests because of the way the European market operates," Uruguayan football chief Wilmer Valdez told reporters.
Related Articles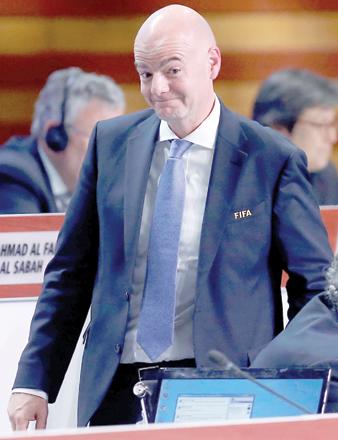 May 15,2016
MEXICO CITY — It's taken less than 80 days for Gianni Infantino's claim to be leading FIFA into a new era to be publicly undermined. In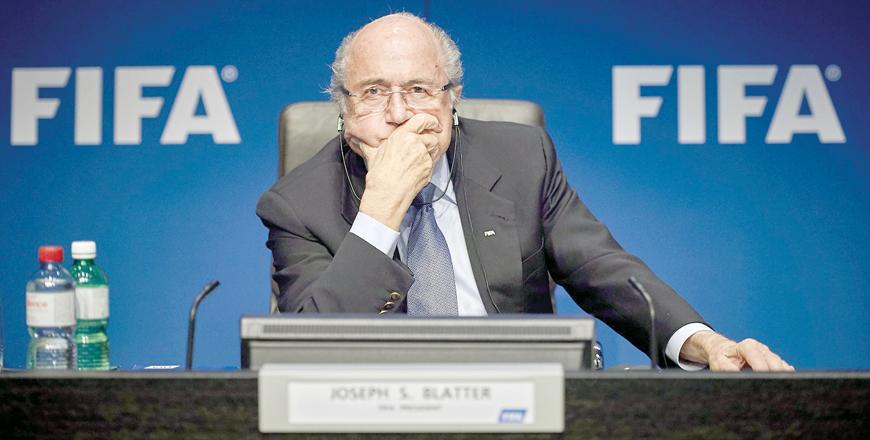 Feb 21,2016
GENEVA — The Sepp Blatter era at FIFA is set to finally end Friday when football's scandal-scarred world body picks a new president after ni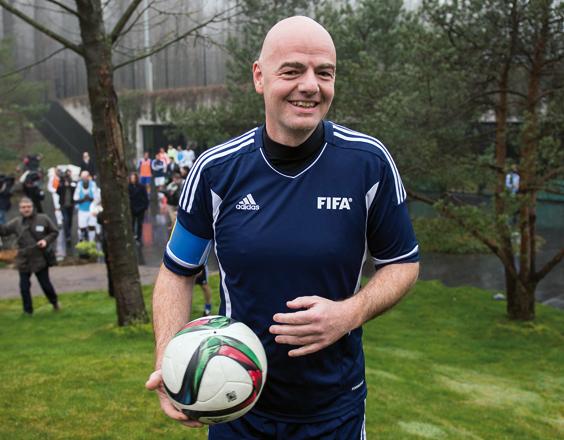 Mar 01,2016
MIAMI — The victory celebration over, new FIFA President Gianni Infantino's first major decision in charge of the troubled world football or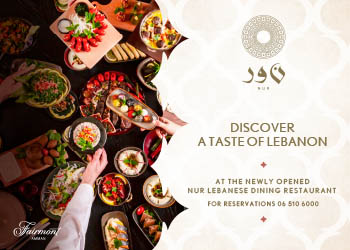 Newsletter
Get top stories and blog posts emailed to you each day.