You are here
Golden generations of Wales, Belgium bid for glory
By Agencies - Jul 01,2016 - Last updated at Jul 04,2016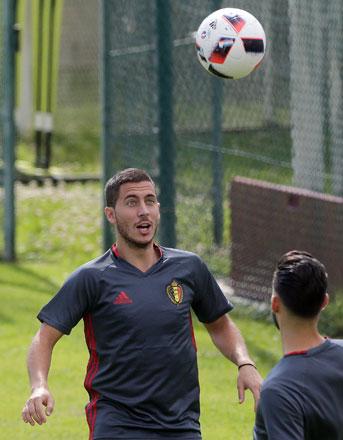 Belgium captain Eden Hazard (left) vies for the ball with an unidentified teammate during a Euro 2016 training session in Le Haillan, France, on Thursday (AP photo by Thibaud Moritz)
Wales are happy to cast themselves as underdogs in their Euro 2016 quarter-final against Belgium on Friday but such modesty belies their proven ability to bite hard.
The Belgians, who finally came together as a team to demolish Hungary 4-0 in their last-16 match, will start as favourites.
Both sides, though, are fully aware that Wales have proved their mettle against Belgium, beating them 1-0 in Cardiff and drawing in Brussels in the tournament's qualifying stage.
Belgium, playing before what will be virtually a home crowd in the northern French town of Lille, are under huge pressure for their much-vaunted golden generation to fulfil their promise and finally challenge for a major trophy.
Wales could also claim to have developed a golden generation, spearheaded by Gareth Bale, even if they have fewer illustrious players than the side ranked number two in the world.
"We're good normally in that situation when we're right up against it," Wales defender Chris Gunter said.
"Belgium will be the fancied team and they are right on their own doorstep but it's something we can use as an advantage."
All eyes will be on the form of Bale and Eden Hazard.
Bale, the world's most expensive player, has scored three goals and fired in the cross that led to Northern Ireland's own goal in Wales's 1-0 last-16 victory.
His ability to seize the moment, not least at free kicks, could be pivotal.
Hazard came to life against Hungary — as did the whole team after a stuttering start to the campaign. He set up the second goal for Michy Batshuayi and scored with a dashing solo effort two minutes later to crush Hungary's hopes in what he said was his best-ever game for his country.
The Belgium captain has missed two days of training with a thigh injury, but should he be declared fit to play, he will be returning to the city where he made a name for himself.
Greater depth
The Welsh are playing in their first major tournament since the 1958 World Cup, when they lost in the quarter-finals to eventual champions Brazil.
"Wales are a very strong side, and not just with Gareth Bale; they have other good players," cautioned Belgian coach Marc Wilmots.
Belgium, however, have greater depth. Wilmots has pointed to playmaker Kevin De Bruyne, who has been a tireless and influential figure. Romelu Lukaku scored 27 goals in 52 appearances for Everton this season and always looks threatening.
"They have players on the pitch and the bench that would grace any international team," Wales manager Chris Coleman said.
"But in the last four years we've had four meetings and won one and drawn two, so there's nothing to be afraid of."
Hazard said the Belgians would need to be wary of the Welsh.
"They are a tricky side to play against. They have a very compact unit and they have a great player up front [Bale]."
The winners will reckon to have a fair chance of reaching the final as the semifinals would pit them against Poland or Portugal, avoiding the powers of France, Italy and Germany.
Neither side will go gentle into that good night on Friday.
Germany vs Italy
They're Europe's most successful football nations. They're arguably the form teams at this European Championship. They're the two countries that almost always rise to the occasion in major tournaments.
Germany vs Italy: It's a game fit for a final.
Except one of them won't even get past the quarterfinal stage at Euro 2016.
The continental heavyweights — owners of eight World Cups and four European Championships between them — collide in Bordeaux on Saturday in a match that stands out for many reasons.
Firstly, there's the skewed history of their meetings in major tournaments. Germany and Italy have played each other eight times at the highest level and, bizarrely, the Germans haven't recorded a single victory.
"We still have a score to settle with the Italians," Germany goalkeeping coach Andreas Koepke said.
Then there's the nations' current standing in football. Germany came into Euro 2016 as the world champion and, to many people, the tournament favourite. Italy arrived with what many back home were saying was the worst team in years.
The Germans have largely lived up to their billing, conceding no goals in four matches and hitting their stride with a 3-0 win over Slovakia in the round of 16. The Italians have silenced the critics with arguably the best two displays of any team so far, 2-0 wins over highly fancied rivals Belgium (in the group stage) and then Spain (in the round of 16).
"I'm not singing with the choir that wrote us off [after a 0-0] against Poland and is now branding us absolute favourites after the win over Slovakia," Germany coach Joachim Loew.
"They're not the Italians that we normally know," Loew added. "They're not only focused on defence but they play very, very well going forward. So... I believe we'll have a very interesting, highly charged game on Saturday."
While Italy is battle-hardened after a tougher-than-average group stage and then a match against defending champion Spain, there's a sense that Euro 2016 really starts here for Germany.
Loew's side strolled through its group and Slovakia didn't prove to be a real test.
The Italians certainly will be.
Loew had his biggest disappointment as Germany coach when his team lost 2-1 to Italy in the Euro 2012 semifinals. He was assistant manager to Juergen Klinsmann when Italy beat Germany in extra time in the semifinals of the 2006 World Cup that Germany hosted.
Germany's barren run against the Azzurri in major tournaments started with a 0-0 draw at the 1962 World Cup.
"You don't prepare a game saying we won the one before, we'll win the next one," Italy midfielder Alessandro Florenzi said. "We went to work immediately after Spain, we watched the video and tried to find weaknesses in a team that doesn't have many".
"The facts speak for themselves, they're world champions, they've won so many matches, that's what gives them confidence."
Italy's chances of continuing its impressive streak in this fixture are being undermined by a midfield crisis. Already without Claudio Marchisio, Marco Verratti and Riccardo Montolivo because of pre-tournament injuries, Italy coach Antonio Conte is without the suspended Thiago Motta and Antonio Candreva (groin), while Daniele De Rossi (thigh) is a doubt.
As for Germany, left back Jonas Hector has had a cold this week but is expected to be OK for Saturday.
This could be Conte's last game in charge of Italy before he takes over as manager of Chelsea in the English Premier League. He has given tactical masterclasses against Belgium and Spain, and another might be needed against a Germany side that has a point to prove.
"We have no Italy-trauma," Loew said
The world is just about to find out.
Related Articles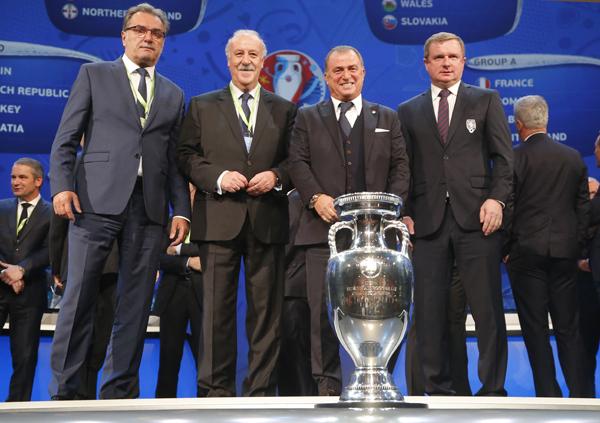 Dec 12,2015
PARIS — Defending champion Spain begins its quest for a third straight European Championship title against the Czech Republic, while host Fr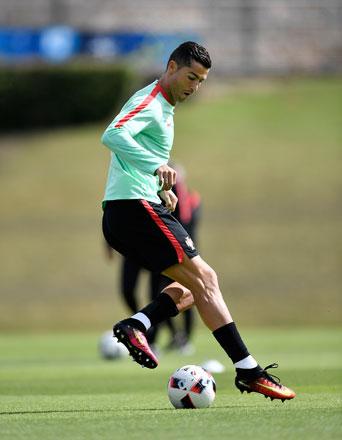 Jun 29,2016
Poland have an impressive defensive record at Euro 2016 but standing in their way to a semi-final spot is arguably one of sport's greatest-e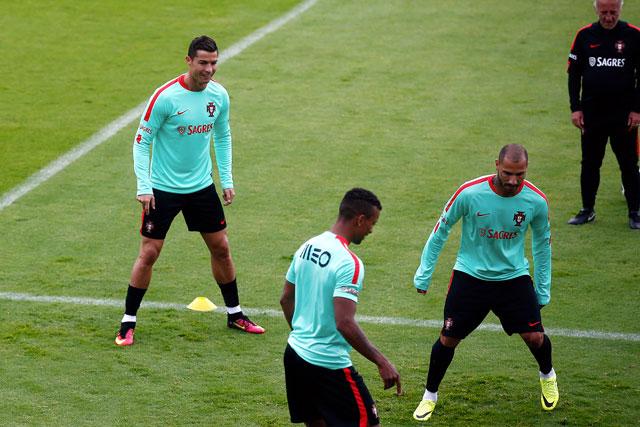 Jul 04,2016
MARSEILLE, France — The European Championship semifinals promise mouth-watering matchups as the last four teams battle for a berth in the Ju
Newsletter
Get top stories and blog posts emailed to you each day.