You are here
James scores 36 points as Cleveland Cavaliers beat Brooklyn Nets
By AP - Jan 07,2017 - Last updated at Jan 07,2017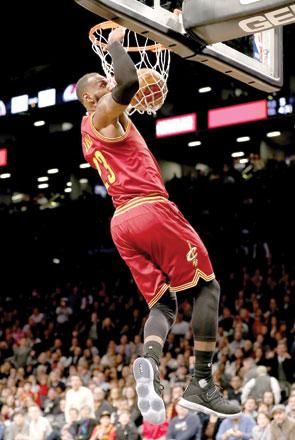 Cleveland Cavaliers' LeBron James dunks against the Brooklyn Nets during their NBA game in the New York City on Friday (AFP photo)
NEW YORK — LeBron James scored 36 points, carrying Cleveland while Kyrie Irving and Kevin Love had slow starts in their return to the line-up, and the Cavaliers beat the Brooklyn Nets 116-108 on Friday night.
Irving added 32 points and Love had 17 points and 13 rebounds, but both shot poorly early as the Nets kept it competitive for 1½ quarters. James helped the Cavs open a double-digit lead by half-time and they led comfortably most of the rest of the way in the opener of a six-game trip.
The Cavs were still working to finalise a trade with Atlanta to acquire shooting guard Kyle Korver. Cleveland coach Tyronn Lue said before the game he did not have any new information about when that would happen.
Bojan Bogdanovic scored 23 points for the Nets, who have lost five straight and 10 of 11.
Love missed a loss to Chicago on Wednesday and was limited in the previous game after suffering from food poisoning on New Year's Day. Irving had sat out the last three games with right hamstring tightness.
Grizzlies 128, Warriors 119, OT
Mike Conley scored 27 points and Memphis rallied all the way back from 24 down, stunning Golden State in overtime for its second victory over the Warriors this season.
Golden State squandered Stephen Curry's 40 points with an awful fourth quarter and watched Conley knock down a key jumper with 55 seconds left in OT.
Marc Gasol and Zach Randolph each made two quick baskets as the Grizzlies hit their initial five shots in the extra period and snapped Golden State's nine-game home winning streak.
Conley tied it on a 17-footer with 7.4 seconds left in regulation, and a heavily guarded Curry missed from way back before the buzzer.
Kevin Durant had 27 points and 13 rebounds but missed five free throws in the Warriors' sixth defeat of the season. The Grizzlies handed Golden State a 110-89 loss on December 10.
Clippers 106, Kings 98
Austin Rivers scored 24 points and Los Angeles won its third straight game by defeating Sacramento.
Rivers made four 3-pointers and the Clippers hit 13 overall in beating the Kings for the ninth straight time in Sacramento. Los Angeles hit five 3s in the fourth quarter, when it outscored the Kings 31-25.
J.J. Redick drained five 3s and scored 20 points for the Clippers. DeAndre Jordan had 20 points and nine rebounds, and Chris Paul added 14 points and 12 assists.
Paul made six free throws in the final minute to secure the victory. He missed the previous four games and seven of the past eight with a left hamstring injury.
The Clippers won for the third time in nine games.
DeMarcus Cousins had 25 points, 11 rebounds and seven assists for the Kings. Sacramento has lost two straight and four of five since a season-high four-game winning streak.
Lakers 127, Heat 100
Lou Williams scored 24 points and Luol Deng added 19 points and 14 rebounds as Los Angeles topped Miami for only its fourth victory in 20 games.
Goran Dragic scored 16 points for Miami before getting ejected along with Los Angeles' Jordan Clarkson after a third-quarter scuffle in which both players appeared to be narrowly stopped from throwing punches.
With the Heat's leading scorer in the locker room, the Lakers seized control in the fourth quarter of just their second win in 10 meetings with Miami. Williams led a decisive 19-4 run while scoring 16 points in the final period.
Willie Reed had 22 points and 12 rebounds for the Heat, who have lost seven of eight overall and nine of ten on the road.
D'Angelo Russell scored 19 points, rookie Brandon Ingram had a career-high 17 and Julius Randle added 15 for the Lakers, who had their highest-scoring performance of the season.
Rockets 100, Magic 93
Ryan Anderson had 19 points, all in the second half, and Eric Gordon scored 17 off the bench as Houston extended its winning streak to seven games with a victory over Orlando.
Anderson led five Rockets players in double figures. He hit five 3-pointers on a night when Houston attempted 49 of them and made 15.
Patrick Beverley also scored 17 points, while leading scorer James Harden had an off shooting night and finished with 14.
D.J. Augustin led five Magic players in double figures with 19 points. Aaron Gordon added 18, while Serge Ibaka had 16 points and 12 rebounds.
Celtics 110, 76ers 106
Avery Bradley had 26 points and nine rebounds, and Boston rallied in the fourth quarter to beat Philadelphia.
Isaiah Thomas added 24 points, and Al Horford scored 14 of his 19 in the final period. The Celtics have won nine of their last 11 and four straight at home.
Boston was trailing by two when Horford got wide open in the corner and hit a go-ahead 3-pointer with 17.2 seconds left.
Joel Embiid led the 76ers with 23 points, eight rebounds and six assists. Ersan Ilyasova scored 20.
Philadelphia led by 14 in the first half before the Celtics took the lead early in the fourth quarter.
Knicks 116, Bucks 111
Carmelo Anthony had 26 points and 10 assists, including a clutch 3-pointer late in the fourth quarter, and New York stormed back from 18 down to beat Milwaukee and stop its six-game losing streak.
Kristaps Porzingis returned after a three-game absence due to a sore left Achilles tendon and added 24 points for the Knicks, who trailed by 13 heading into the fourth.
With less than a minute remaining, Anthony drained a 3 to put New York in front 112-111. On the ensuing possession, Lance Thomas stripped Giannis Antetokounmpo, leading to a fast-break dunk by Courtney Lee.
New York rebounded from a last-second loss to the Bucks on Wednesday when Antetokounmpo hit a step-back jumper at the horn that gave Milwaukee a 105-104 win at Madison Square Garden.
This time, Antetokounmpo and Jabari Parker had 25 points apiece for Milwaukee. Greg Monroe chipped in with 19.
The Knicks used a 12-0 run to cut the Bucks' lead to one early in the fourth.
Wizards 112, Timberwolves 105
John Wall had a season-high 18 assists and scored 18 points to help Washington beat Minnesota for its ninth straight victory at home.
Andrew Wiggins had 41 points on 16-of-30 shooting for the Timberwolves after scoring eight points Tuesday night in a loss to Philadelphia.
Bradley Beal had 22 points for Washington, and Marcin Gortat hit all nine of his field goal attempts and scored 19 points. The Wizards have won 10 of 15 overall.
Karl-Anthony Towns added 18 points and 10 rebounds for Minnesota, which has dropped six of eight. Gorgui Dieng added 15 points and 11 rebounds, and Zach Lavine had eight points on 3-of-14 shooting.
Related Articles
Oct 31,2017
Kyrie Irving played his best game with his new team, finishing with 24 points and six assists to lead the Boston Celtics to their fifth stra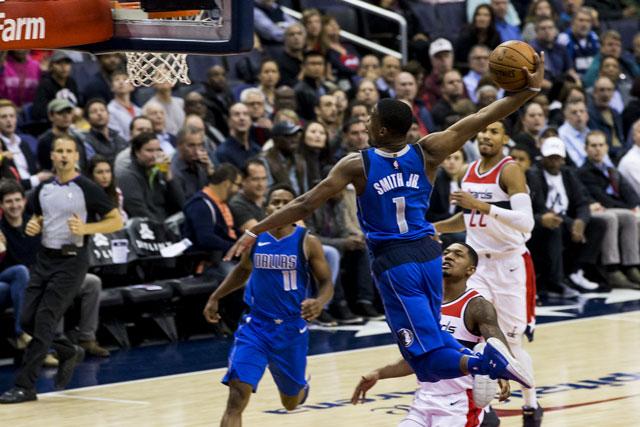 Nov 08,2017
Harrison Barnes scored 31 points as the Dallas Mavericks, owners of the NBA's worst record, upset the Washington Wizards 113-99 on Tuesday n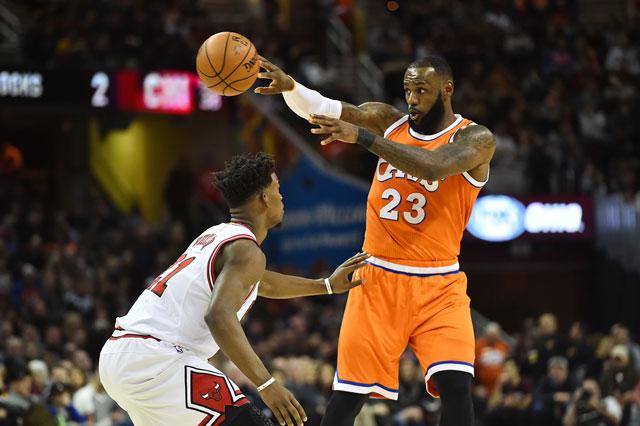 Jan 05,2017
CLEVELAND — Jimmy Butler scored 10 straight points during a critical stretch in the fourth quarter, leading the Chicago Bulls to a 106-94 wi
Newsletter
Get top stories and blog posts emailed to you each day.