You are here
League play-offs spots to be decided on Tuesday
By Aline Bannayan - Jan 19,2015 - Last updated at Jan 19,2015
AMMAN — Before the fight for this year's Premier Basketball League starts on the weekend, Tuesday's matches are decisive as Orthodoxi faces titleholders Applied Science University (ASU) and Riyadi plays Ittihad.
The stage was postponed last week amid the snowstorm that brought all activities to a halt. Teams have now resumed competition where the bottom four are playing a round of their own to decide the two teams to be relegated. Jalil and Gazzet Hashem lead Nashama and Awdeh.
As for the top four, Orthodoxi are unbeaten after they scored two wins over Riyadi 97-85 and Ittihad 90-82. Ittihad upset ASU 99-91, ASU beat Riyadi 83-64, while Riyadi have not won any games.
The top two teams will advance to the best-of-five finals for the title, while the third and fourth will play the best-of-three play-offs for third place.
The top four advanced to the current round after the preliminary stage ended with ASU in the lead, followed by Orthodoxi, Riyadi and Ittihad.
The season's first basketball competition was won by ASU, who beat Ittihad Schools for the Jordan Cup title. The knockout competition saw Ittihad oust Riyadi 78-77 in the semis as ASU ousted Orthodoxi 92-65.
The Jordan Cup has seen Riyadi win in 2002, 2011 and 2012, Fastlink won four consecutive seasons 2003-2006, Orthodoxi in 2007, Zain in 2008, ASU in 2010, 2013 and 2014.
Observers hope the regression that affected the basketball scene over the past few years can be reversed and bring the zeal of competition to Jordan's second most popular sport.
Last season, ASU beat Ittihad to win the Premier Basketball League for the second consecutive and fourth time, while Riyadi won third place after beating Kulieh. Orthodoxi finished fifth.
In 2011, Orthodoxi ended a 10-year drought and won their record 22nd league title when they beat titleholders ASU.
The League which started in 1952 has had 58 editions with eight teams crowned champion. It was cancelled in three seasons and discontinued once. Orthodoxi have won 22 times, Ahli 21, Zain-Fastlink six times, ASU four times, Jazira-Aramex twice, Urdun, Watany and the Electricity Co. once each.
Related Articles
Jan 10,2015
The Premier Basketball League is scheduled to enter a decisive stage on Sunday when Orthodoxi face titleholders Applied Science University (ASU) while Riyadi play Ittihad.
Nov 19,2014
The season's first basketball competition ends on Thursday when Applied Science University (ASU) plays Ittihad Schools for the Jordan Cup title.
Jan 29,2015
Round 2 of the Premier Basketball League ends on Friday deciding the ranking of teams and the eventual winner of the Kingdom's second most popular sport.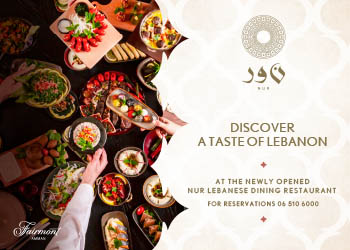 Newsletter
Get top stories and blog posts emailed to you each day.