You are here
Lin carries Hornets to win over Boston
By AP - Apr 12,2016 - Last updated at Apr 12,2016
Jeremy Lin of the Charlotte Hornets brings the ball up court in an NBA game against the Boston Celtics in Boston on Monday (AFP photo by Mike Lawrie)
BOSTON — Jeremy Lin scored 19 of his 25 points in Charlotte's big second quarter to carry the Hornets to a 114-100 win over Boston on Monday night.
Kemba Walker scored 18 points, and Al Jefferson and Marvin Williams each had 16 for the Hornets, who are in a tight race with Boston and Miami in the Eastern Conference play-off chase.
Isaiah Thomas and Avery Bradley led Boston with 17 points apiece. It was just the Celtics' third loss in their past 21 home games.
As with many of his visits to Boston, Lin had a number of Asian-American fans holding signs and cheering his play. The 27-year-old guard starred at Harvard. Four years ago when he sparked the New York Knicks, Lin's rise was called "Linsanity".
Cavs 109, Hawks 94
LeBron James scored 34 points in three quarters and Kyrie Irving added 35 as the Cleveland Cavaliers clinched the top seed in the Eastern Conference play-offs by beating Atlanta.
James scored 19 in the third quarter and only sat for four of the first 36 minutes as the Cavs ensured they'd have home-court advantage until the NBA finals.
James shot 13 of 16, made all five free throws and added six rebounds and six assists — another dazzling statistical line for the four-time MVP who switched into play-off mode weeks ago.
When James finally sat down late in the third, Irving made sure he didn't have to come back in by scoring nine points in the first four minutes. Kevin Love added 14 rebounds for Cleveland.
Mavericks 101, Jazz 92
Dirk Nowitzki scored 22 points to help Dallas clinch the No. 7 spot in the Western Conference play-offs with a win over Utah, leaving one remaining postseason slot.
Utah (40-41) lost control of their own destiny and needs to beat the Lakers on Wednesday and for the Rockets (40-41) to lose to the Kings. Houston hold the tiebreaker against the Jazz if they finish with the same record.
Dallas rode their two biggest stars to victory as Nowitzki hit four 3-pointers and added 11 rebounds. Deron Williams scored 23 of his own against his former team.
Gordon Hayward finished with 26, but was 1 for 9 from 3-point range. The Jazz struggled to shoot the ball as a team and were 2 for 18 from behind the arc in the second half.
Rockets 129, Timberwolves 105
James Harden scored 34 points and Dwight Howard had 19 points and eight rebounds to keep Houston's play-off hopes alive with a victory over Minnesota.
Harden made 12 of 21 shots in three quarters, Trevor Ariza scored 21 points and the Rockets made 15 of 30 3-pointers. Houston (40-41) entered the game in ninth place in the Western Conference and one game behind Utah for the final spot.
Shabazz Muhammad scored 23 points and Zach LaVine scored 21 for the Timberwolves, who were looking for their first four-game winning streak since 2012. Karl-Anthony Towns was held to 12 points and five rebounds and Minnesota was just 5 for 21 from 3-point range.
Wizards 120, Nets 111
Ramon Sessions had 21 points and 12 assists as Washington recovered after blowing all of their 20-0 lead to beat Brooklyn.
Marcus Thornton scored 19 points as he and Sessions more than adequately replaced injured starting guards John Wall and Bradley Beal. J.J. Hickson had 15 points as Washington put seven players in double figures.
The Wizards made their first nine shots before Brooklyn made one and looked headed for a blowout victory. Instead, they needed another big run in the fourth quarter to finally put it away.
Thunder 112, Lakers 79
Kevin Durant scored 34 points and Russell Westbrook had a triple-double by half-time to help Oklahoma beat Los Angeles in the final road game of Kobe Bryant's 20-year career.
Kobe looked vintage in the first quarter with 13 points, but he went scoreless the rest of the way.
Plenty of Lakers fans lined up at Chesapeake Energy Arena more than two hours before the start, and the crowd chanted Bryant's name as they waited during pregame warm-ups. The Thunder honoured him with a video before the tip.
Westbrook stole the show in the second quarter, clinching his league-leading 18th triple-double of the season, and the 37th of his career. He finished with 13 points, 14 assists and 10 rebounds.
Magic 107, Bucks 98
Ersan Ilyasova scored 22 points and Mario Hezonja added 19 to help Orlando beat Milwaukee in their home finale.
The victory allowed the Magic to close out the regular season strong at home where they won five of their final six games, including two straight to finish the year 23-18 at the Amway Centre. Orlando concludes their season at Charlotte on Wednesday.
The Magic, playing without three starters, were dominant at times with Ilyasova leading the way in place of injured Aaron Gordon.
Center Dewayne Dedmon also gave a big effort in place of injured Nikola Vucevic, scoring 17 points and grabbing eight rebounds while at times outplaying Milwaukee centre Greg Monroe.
Monroe led five Bucks players in double figures with 23 points.
Kings 105, Suns 101
Seth Curry had 20 points and tripled his previous career best with 15 assists to help depleted Sacramento beat Phoenix.
Curry, Stephen's brother, played 39 minutes — the most of his NBA career — while the Kings left three of their top players home for "rest" — DeMarcus Cousins, Darren Collison and Rajon Rondo. Curry topped his previous career best of five assists.
Kosta Koufos added 19 points for Sacramento. Mirza Teletovic led Phoenix with 26 points. Devin Booker added 22, 18 in the second half when the Suns sliced Sacramento's 17-point lead to two.
The loss left Phoenix (22-59) a game better than Brooklyn (21-60) in the competition for the fourth- and third-worst record in the league.
Bulls 121, Pelicans 116
Jimmy Butler scored 12 of his 23 points in the last six minutes as short-handed Chicago beat injury-riddled New Orleans.
Nikola Mirotic added 20 points and Cristiano Felicio matched his career high with 16 for the Bulls. Butler was the only regular in the starting line-up. Derrick Rose and Pau Gasol sat after Chicago was eliminated from the play-offs when Indiana won Sunday.
James Ennis had a career-high 29 points for the Pelicans, who have been without all five of their leading scorers for two weeks.
Related Articles
Mar 31,2015
Mike Conley scored 18 points and Jeff Green had 16 as Memphis Grizzlies ended a three-game losing streak and moved back into the second spot in the Western Conference play-off race with a 97-83 win over Sacramento Kings on Tuesday.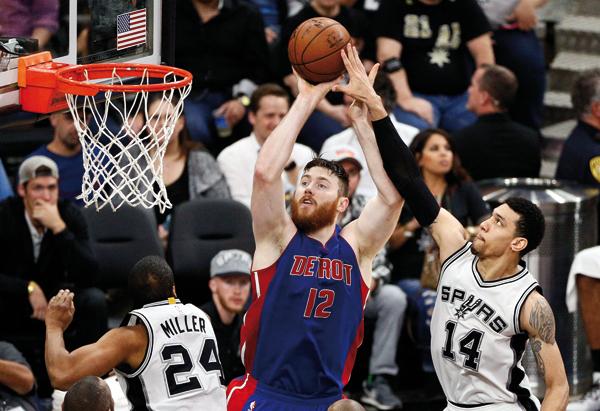 Mar 03,2016
SAN ANTONIO, Texas — Kawhi Leonard scored 27 points and LaMarcus Aldridge added 23 as the San Antonio Spurs beat the Detroit Pistons 97-81 o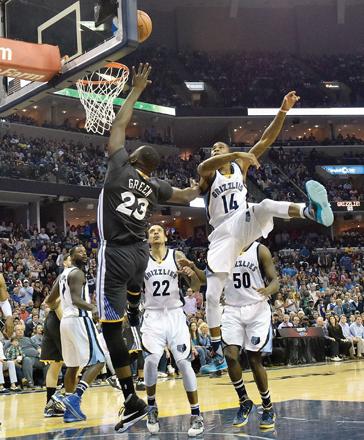 Apr 10,2016
MEMPHIS, Tennessee — Draymond Green scored on a tip-in with 1 minute left, and the Warriors rallied from 10 points down early in the fourth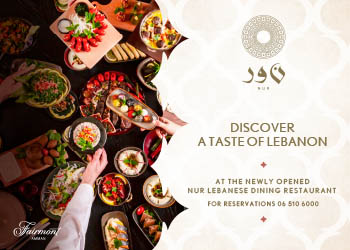 Newsletter
Get top stories and blog posts emailed to you each day.