You are here
Mohammed Khukhen wins Jordan Drift Championship title for 2nd year running
By Roufan Nahhas - Oct 12,2016 - Last updated at Oct 12,2016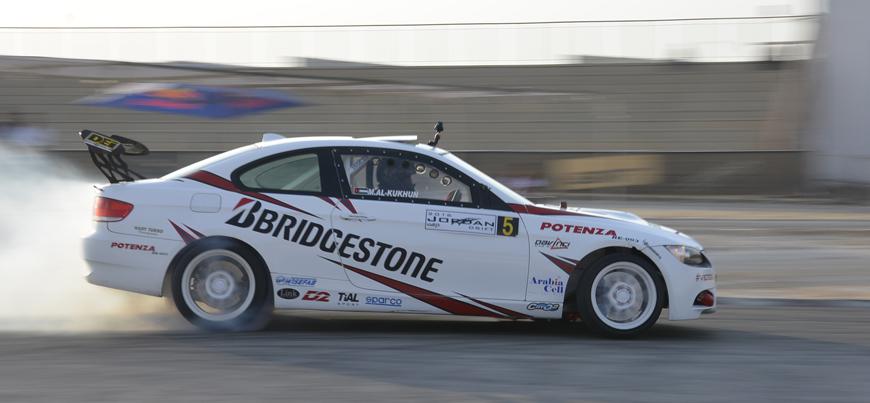 Mohammed Khukhen in action during the 2016 Jordan Drift Championship (Photo by Amjad Ghsoun)
AMMAN — Mohammed Khukhen has officially captured the 2016 title of the Jordan Drift Championship after topping the standings with 100 points from five challenging rounds, Jordan Motorsport announced on Wednesday.
Othman Takriti, Mohammed's main rival, followed in second place with 89 points and Omar Kukhen came in third place with 75 points.
Meanwhile, Ra'fat Haroun and Munir Hattar settled in the fourth and fifth places respectively with 70 points each, and Mohammed Foqaha came in sixth spot with 66 points.
Othman Naseef, Jordan Motorsport CEO said that the conclusion of the championship came after a very challenging tournament.
"It was really an exciting season for drifting as we saw an increase in the number of participants and the skills of drivers have been improved," he told The Jordan Times.
"I can easily say that we have developed this sports to become better, more efficient and safer," he added.
According to Naseef, drifting used to be held in open areas.
"It created a very dangerous environment to spectators when it was done in an open area, but we have thought of how to make it safer when we first introduced it in 2014 and SOFEX racetrack played a big role. We are satisfied that all drifting competitions are held in a controlled environment at SOFEX racetrack where everyone can sit and enjoy," he said.
"Drifting is not an easy sports as drivers are judged according to speed, angle and perfect track line [90 points], showmanship [5 points] and smoking tyres [5 points] and this is not an easy skill no matter what people think," he added.
Drifting is a kind of driving technique used by drivers through oversteering and causing a loss of traction whether in the rear wheels or all tires while controlling a certain entry to exit of a corner.
"We have more plans for drifting next season and we hope more drivers will be part of them," he stated.
Related Articles
Jun 13,2015
AMMAN — Mohammed Kukhen on Friday secured the Jordan Drift Championship "Kumho Drift" title as he was crowned champion of the fourth round w
Apr 15,2015
The second round of the Jordan Drift Championship kicks off on Friday with the participation of more than 40 drivers at the SOFEX racetrack.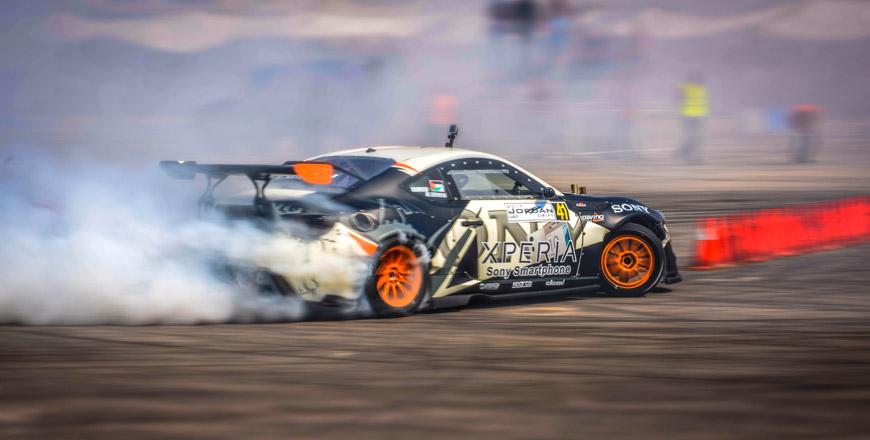 May 17,2017
AMMAN — The third round of the Jordan Drift Championship kicks off on Friday with the participation of 23 drivers at SOFEX Racetrack in Mark
Newsletter
Get top stories and blog posts emailed to you each day.