You are here
Nabas out to slow down Tayseer's title party
By Roufan Nahhas - Jun 04,2015 - Last updated at Jun 09,2015
Mohammed Tayseer in action at the 2nd Round of the Speed Test Championship (Photo by Amjad Ghsoun)
AMMAN — The third round of the popular Speed Test Championship kicks off on Friday with the participation of 45 drivers at the Royal Automobile Club of Jordan racetrack.
All eyes will be focused on Mohammed Tayseer who is leading the standings with 40 points and inching slowly towards the title and his closest rival Jad Nabas, who has 32 points and is waiting for the right opportunity to take the lead.
Tayseer's task is critical and any mistake will cost him the title and he will have to enter the fourth round armed with only hopes of winning the championship.
Tayseer has had a clean record so far from winning the first and second rounds, but any mistakes from Tayseer and Nabas would have an excellent chance to take the lead if he wins the third round and adds 20 points to his already 32 points, and Tayseer is not in the points.
Salem Taimeh is currently in the third place in the standings with 30 points and Gaith Edwan in the fourth spot with 22 points.
Othman Naseef, Jordan Motorsport CEO told The Jordan Times that it all comes to this round.
"All drivers have a good chance to improve their points but the pressure will be on Tayseer and Nabas who will be aiming for the title and this what makes the third round exciting and challenging at the same time," he said.
"We are again promoting the rounds as a family event that is why we encourage fans to join us and enjoy the roar of the engines on Friday," he added.
Two Speed Test events are to follow — one in August and another in November.
"The fourth Round of the Drift Championship will be held June 12 while karting will also take place in June and July," Naseef said.
Related Articles
Sep 11,2015
AMMAN — Sixty-five drivers on Friday will battle it out at the fourth round of the Kumho Speed Test Championship held at the Royal Automobil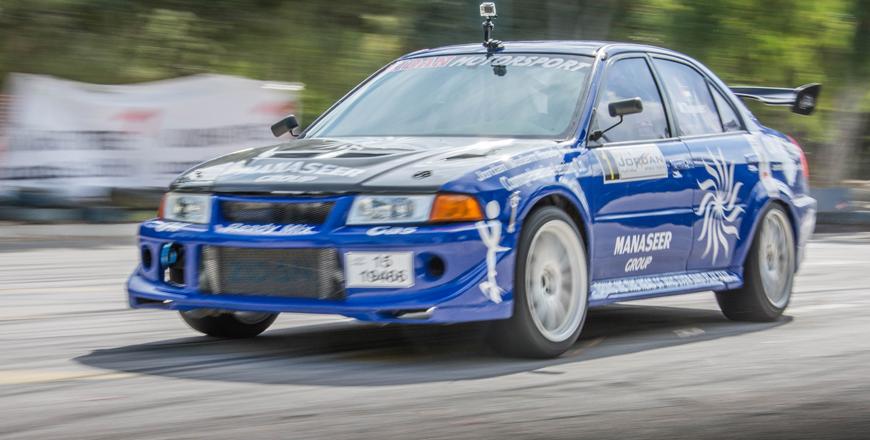 Jun 06,2015
AMMAN — Mohammed Tayseer on Friday was crowned champion of the third round of the Speed Test Championship held with the participation of 64
Feb 11,2016
AMMAN — The first round of the popular Speed Test Championship "Kumho Speed Test" kicks off on Friday with the participation of 55 drivers a
Newsletter
Get top stories and blog posts emailed to you each day.