You are here
Nadal eases past Pospisil to reach US Open third round
By Reuters - Aug 30,2018 - Last updated at Aug 30,2018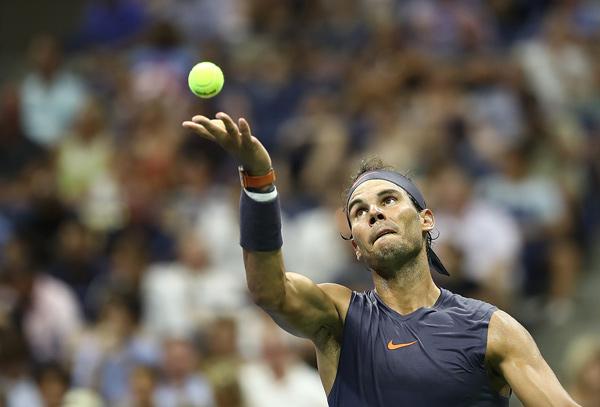 Rafael Nadal of Spain serves during the men's singles second round match against Vasek Pospisil of Canada on Day Three of the 2018 US Open in New York City, on Wednesday (AFP photo by Julian Finney)
NEW YORK — Defending champion Rafa Nadal eased into the third round of the US Open with a regulation 6-3, 6-4, 6-2 victory over unseeded Vasek Pospisil on Wednesday.
A fresh-looking Nadal, whose first round match was cut short after opponent David Ferrer retired with a calf injury midway through the second set, started brightly against the Canadian and never looked back.
The top-seeded Spaniard wrapped up the opening set in 35 minutes after breaking early to go 3-0 up as Pospisil, ranked 88th in the world, struggled to settle into a serving rhythm.
The Canadian rallied briefly in the second set, improving his first serve percentage and managing to break Nadal to lead briefly, but the World No. 1 broke back immediately and went on to win four games in a row to seize complete control.
"In the second set I had two games in a row where I had trouble with my serve," Nadal said in a courtside interview. "The first one I saved, the second one I couldn't. I was lucky to be able to break back.
"To win in straight sets is always positive."
Nadal started the third set on the front foot, breaking early once again as Pospisil ran out of steam. The Spaniard wrapped the contest in exactly two hours, and will next face Russian prospect Karen Khachanov, the 27th seed.
Playing his second night match in a row, Nadal looked a lot more comfortable in the muggy conditions than he did against Ferrer, who was down a set but up a break against his fellow Spaniard when he was forced to retire in the first round.
The weather has been one of the main talking points of the first week at Flushing Meadows, with high temperatures and humidity forcing organisers to impose "extreme heat" rules to give the players some relief.
The 32-year-old Nadal said he was looking forward to the end of the week, when rain is expected.
"We'll be able to see better tennis than what we saw first couple of days of the US Open," added the 17 times Grand Slam champion.
"Playing under these conditions is, first thing, not healthy, and second thing, is not good for nobody — not good for the fans, not good for the players. The show is a little bit worse under these conditions."
Andy Murray lived up to his pre-tournament prediction that he would not win this year's US Open when he was beaten 7-5, 2-6, 6-4, 6-4 by Spain's Fernando Verdasco.
The former World No. 1 and 2012 US Open champion, who is still working his way back from hip surgery and had earlier downplayed his chances, battled Verdasco for nearly three hours and 30 minutes before finally surrendering on a fourth match point while trying to force a fifth set.
"I think some of the tennis I played today was some of the best I've played since I had the surgery or since I came back," said Murray.
Home fans rose to acclaim John Isner after he fought back to vanquish Chilean Nicolas Jarry 6-7(7), 6-4, 3-6, 7-6(2), 6-4 in a five-set, second-round thriller.
Isner relied on his power serve, delivering 38 aces in the match to surpass Roger Federer with the second-most career aces, ATP statistics showed.
Isner appeared to feed off the crowd's energy in the fifth set and thanked them for helping him across the line.
"This right here is what the US Open is all about," said Isner. "I couldn't have won this match without the support of you guys," he added, gesturing to the crowd.
Isner later told reporters that the match had been a struggle "from the get-go" but that overall he was pleased with his performance throughout the year.
"I'm certainly very confident. I've had a very good year," Isner said. "I mean, probably the best year of my career. Doing that at 33 is pretty cool."
The three hour and 38-minute match was comparatively light work for marathon man Isner, who in July lost a six hour and 36-minute Wimbledon semifinal to South Africa's Kevin Anderson and in 2010 won an 11 hour and five-minute match against Nicolas Mahut at the All England Club.
Isner next faces Serbian Dusan Lajovic, who beat Briton Cameron Norrie, for a place in the fourth round.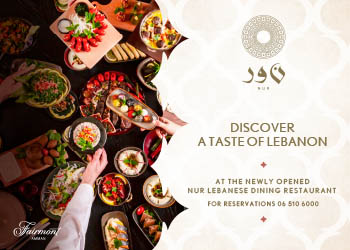 Newsletter
Get top stories and blog posts emailed to you each day.