You are here
North Korea stand in way of Japan retaining U-17 Women's World Cup
By JT - Oct 20,2016 - Last updated at Oct 20,2016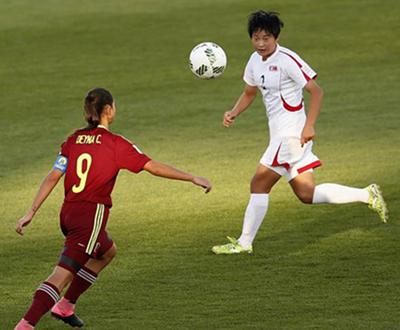 North Korea defender Jon Yun-sim keeps a close eye on the ball and Venezuela's Deyna Castellanos during their U-17 Women's World Cup semifinal match on Monday at the King Abdullah II International Stadium in Amman (AFP photo)
AMMAN — Japan will take on North Korea in the final of the 2016 U-17 Women's World Cup at the Amman International Stadium at 8pm on Friday.
The final will be preceded by the 3rd and 4th place match between Venezuela and Spain at 5pm in the same venue.
Japan beat Spain 3-0 in their semifinal match, while North Korea trounced Venezuela by the same score to earn their place in the final.
North Korea's Ri Hae-Yon got her fifth goal of the tournament. That put her level with Venezuela's Deyna Castellanos and Spain's Lorena Navarro at the top of the tournament's scoring charts and she will now have a chance to add to that tally in a final.
Titleholder Japan know that retaining the trophy is not a foregone conclusion. The Japan team already know from painful experience what it is like to lose a final against North Korea.
"They beat us in the Asian final [at last year's AFC U-16 Women's Championship] the last time we met, of course, but we've studied a lot and learned a lot since that defeat. We want to make sure that we're the winners this time," Japan coach Naoki Kusunose told Fifa.com.
"The Koreans are a good side and their style isn't easy to play against, but we've already faced some very good teams here — England, Spain, USA — and beaten them all. I have told the players to think positively, and I see in them a conviction that they are going to win," he added.
North Korea defender Jon Yun-Sim and Co. therefore have every reason to fancy their chances when they get reacquainted with these familiar foes. Now all that remains to be seen is whether history will repeat itself and North Korea will return to the top of the world, or will Japan sink their chance.
While Spain have fallen short of the second place they achieved at Costa Rica 2014, Venezuela have already made sure of doing just as well as they did two years ago.
"We're among the best four teams in the world," Spain coach Maria Is told Fifa.com. "We've got one game left. It's winner takes all, and we want to win so that the girls get properly rewarded for the work they've put in here."
Having led his team to fourth in Costa Rica, the Venezuela coach is targeting going one better in Jordan and was adamant that there is plenty for his charges still to play for.
"We haven't hit our ceiling. We've got a game left and of course we can finish third," Venezuela coach Kenneth Zseremeta told Fifa.com.
"We've got a score to settle," he added.
Jordan was eliminated from the first round losing 5-0 to New Zealand, 4-1 to Mexico and 6-0 to Spain. Sarah Abu Sabbah made history by scoring Jordan's only goal in the Kingdom's inaugural appearance in the U-17 World Cup.
The biggest sporting event to be hosted in the Kingdom also marked the first time that a women's tournament of this scale has been hosted in the Middle East region. It was Jordan's first appearance at the U-17 Women's World Cup and also its first appearance at any level at a FIFA World Cup.
Related Articles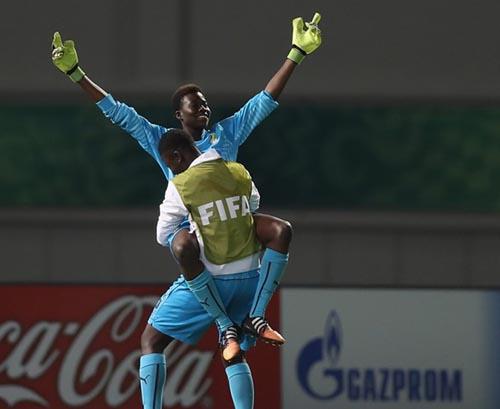 Oct 11,2016
AMMAN — The FIFA U-17 Women's World Cup gets into high gear on Wednesday when the quarter-finals kick off in Amman and Irbid, with eight tea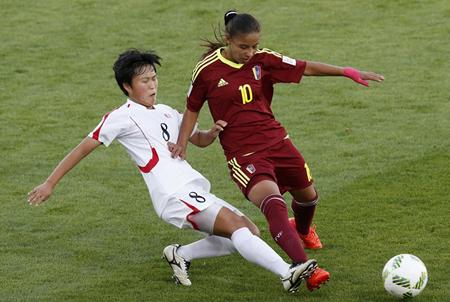 Oct 17,2016
AMMAN — Japan will take on North Korea in the final of the 2016 U-17 Women's World Cup at the Amman International Stadium at 8pm on Friday.T
Oct 16,2016
AMMAN — The four sides left in the 2016 FIFA U-17 Women's World Cup in Jordan have one objective left in mind — to reach the final and keep
Newsletter
Get top stories and blog posts emailed to you each day.