You are here
Prince Ali taking on Blatter, FIFA 'culture of intimidation'
By AP - Feb 04,2015 - Last updated at Feb 04,2015
LONDON — Seeking to clean up scandal-scarred FIFA would seem a comparatively straightforward mission for HRH Prince Ali compared with one of his current roles in Jordan.
"I work right now in the field in crisis management, which is probably a good thing for someone running for the FIFA presidency," the prince said in an interview with The Associated Press on Tuesday.
It is seven years since the Princeton University-educated prince established Jordan's security and crisis management centre. It is a job he will step aside from if successful in his bid to unseat Sepp Blatter in May to take control of world football.
The prince was speaking in London just as Jordan was contending with the security crisis created by the Islamic State (IS) extremist group in neighbouring Syria and Iraq. Hours after Prince Ali's interview in London, a Jordanian pilot captured by the IS group was confirmed as having been killed.
"We are very, very concerned," the prince said. "This is a global phenomenon which affects all of us... it's a world threat and one that will take a while to resolve."
As a FIFA vice president for Asia and president of the Jordan Football Association, the prince is troubled by the impact too on the sport as IS has gained territory.
"There are concerns. I did volunteer to go to Iraq to see what can be done to help them play the sport they love," he said. "Football should not be held hostage to anyone. It's global, it's for the world."
The prince's own position at FIFA relies on him preventing Blatter from winning a fifth, four-year term in May, with his own four-year spell representing Asia on world football's governing body ending soon.
Although the FIFA presidential poll is of the 209 national associations, the perception is that Blatter's re-election is a formality given how many countries benefit from FIFA's financial support for development projects.
The prince believes there is a "culture of intimidation" sustaining the 78-year-old Blatter's reign with a fear of speaking out.
"I have never been intimidated myself, but I do know there is a little bit of a culture of fear and ramifications, especially for members who maybe are not England or the US, but for smaller FAs who get a lot from FIFA," the prince said. "I understand the concerns that doing the right thing might harm the support that they get."
The prince's election nominations came from the United States, England, Belarus, Malta, Georgia and his homeland.
But his inability so far to gain backing beyond Jordan in the Asian Football Confederation or from Caribbean and South American federations underscores the challenge of ending Blatter's rule, which stretches back to 1998.
"It's a long campaign now until May 29 so I don't think anyone should be written off," the prince said at his campaign launch at a London hotel. "I don't think anyone has a stranglehold on any confederation."
But there is also a split within European governing body UEFA, which has links to the prince's campaign. Dutch football association chief Michael van Praag and Portugal great Luis Figo are also currently being vetted by FIFA's election committee to become formal candidates after the close of nominations last week.
"It's symptomatic of the need for change," the prince said of the four-man field who he hopes will get a chance to engage in a televised debate.
By then the prince would have to set out a distinctive vision to transform FIFA that differs from his rivals — including Blatter — beyond current pledges to tackle racism and match-fixing, and to prioritise development and transparency.
A challenge for the prince could be showing how, as a member of a Royal family, he is equipped to make FIFA a more accessible and effective governing body.
"There is no royalty in football," the prince said. "Titles mean nothing. What is important is that we do our best for the sport."
Related Articles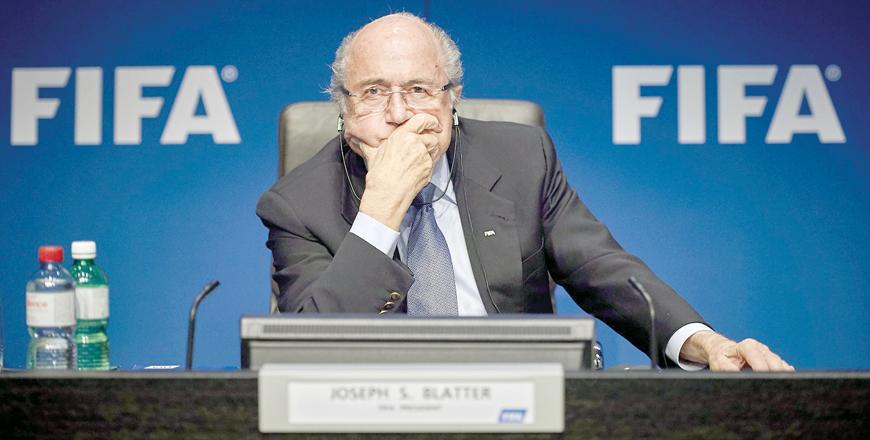 Feb 21,2016
GENEVA — The Sepp Blatter era at FIFA is set to finally end Friday when football's scandal-scarred world body picks a new president after ni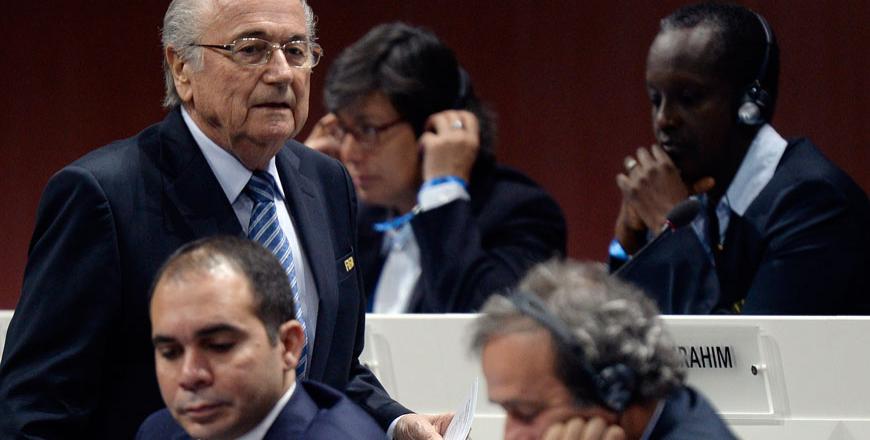 Jun 03,2015
AMMAN — Although the timing of Sepp Blatter's resignation as FIFA president was shocking for many football fans, analysts said Wednesday tha
Jan 06,2015
FIFA Vice President HRH Prince Ali will stand for election in a bid to oust Sepp Blatter as leader of football's scandal-hit world governing body.
Newsletter
Get top stories and blog posts emailed to you each day.