You are here
Sacramento Kings outgun Golden State Warriors
By Reuters - Nov 28,2017 - Last updated at Nov 28,2017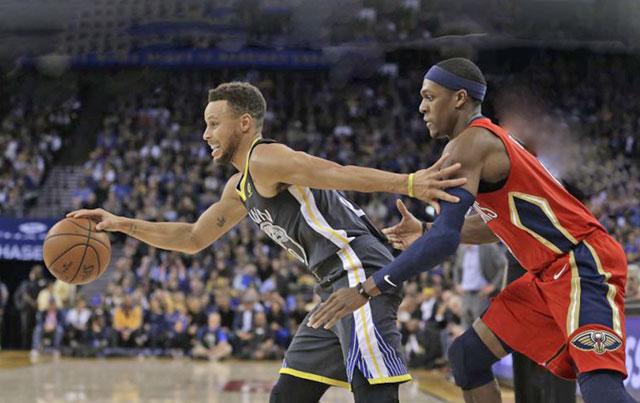 Golden State Warriors guard Stephen Curry drives the ball away from New Orleans Pelicans guard Rajon Rondo (right) during their NBA game in Oakland, California, on Monday (Reuters photo)
Bogdan Bogdanovic hit a driving banker over Draymond Green with 12.6 seconds remaining Monday night to break a tie and lift the Sacramento Kings to a 110-106 victory over the Golden State Warriors.
Sacramento earned their first win in their past nine visits to Oracle Arena and snapped a nine-game road losing streak dating back to the first week of the season.
Pistons 118, Celtics 108
Detroit ended Boston's eight-game home winning streak in a battle of the teams with the two top records in the Eastern Conference.
Tobias Harris scored 31 points and Andre Drummond posted 26 points, a season-high 22 rebounds and six assists as the Pistons went on a late 13-3 run to put the game away.
Cavaliers 113, 76ers 91
LeBron James collected 30 points, 13 rebounds and six assists as Cleveland beat Philadelphia to win their eighth straight.
Dwyane Wade added 15 points off the bench for the Cavs, who owned a 57-30 advantage in bench points and limited the Sixers to 37.5 per cent shooting, including 3-for-28 3-point accuracy. Cleveland shot 48.2 per cent, including 40.5 per cent (15 of 37) from beyond the arc.
Joel Embiid led Philadelphia, which saw a three-game winning streak end, with 30 points and 11 rebounds. Rookie sensation Ben Simmons was limited to 10 points and eight rebounds before leaving the game in the fourth quarter with a sprained right ankle.
Rockets 117, Nets 103
James Harden produced another breathlessly efficient scoring performance and Houston rode his hot hand to a victory over Brooklyn.
The Rockets extended their winning streak to five games behind Harden, who scored 37 points on 13-for-20 shooting while adding 10 rebounds and eight assists. He poured in 20 points without a miss in the first quarter as Houston took a 21-point lead they did not relinquish.
Pacers 121, Magic 109
Victor Oladipo scored 26 points and Bojan Bogdanovic added 22 as Indiana sent Orlando to their ninth consecutive loss.
The Pacers sank 15 of 26 from three-point range while the Magic were 16 of 41 on three-pointers. Jonathon Simmons scored 21 points to lead six players in doubles figures for Orlando. Aaron Gordon and Nikola Vucevic each had 16 points. Vucevic added a team-high 12 rebounds.
Trail Blazers 103,
Knicks 91
Damian Lillard had 32 points and Pat Connaughton added 17 as Portland defeated New York.
Kristaps Porzingis returned from a one-game absence and scored 22 points to lead the Knicks, who lost their third consecutive game. Tim Hardaway Jr. added 18 points for New York but shot just 6 of 18 from the field.
Spurs 115,
Mavericks 108
LaMarcus Aldridge scored a season-high 33 points and grabbed 10 rebounds for his eighth double-double of the year as San Antonio defeated Dallas.
Pau Gasol added a season-high 25 points for the Spurs. San Antonio point guard Tony Parker, who missed the first 19 games of the season because of a quad injury he sustained in the play-offs last season, returned to produce six points and four assists in 15 minutes.
Clippers 120, Lakers 115
Lou Williams scored a season-high 42 points and Blake Griffin added 26 as the Los Angeles Clippers held off the Los Angeles Lakers.
It was the 11th consecutive "home" victory for the Clippers over the Lakers.
Related Articles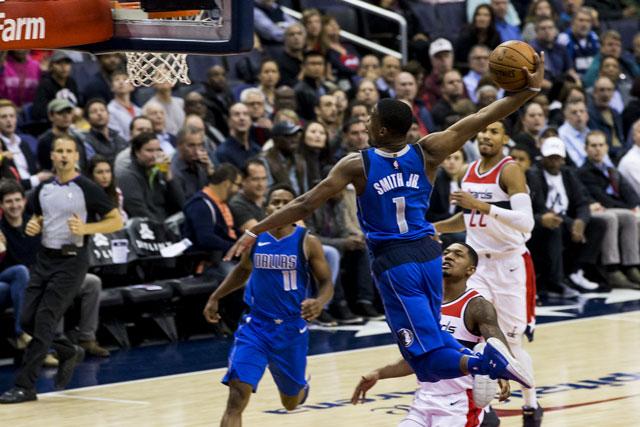 Nov 08,2017
Harrison Barnes scored 31 points as the Dallas Mavericks, owners of the NBA's worst record, upset the Washington Wizards 113-99 on Tuesday n
Dec 05,2017
James Harden scored 36 points and handed out nine assists, and the Houston Rockets won their sixth consecutive road game with a 118-95 victo
Dec 26,2017
Klay Thompson broke a late tie with a 3-pointer and Kevin Durant protected the lead with two key defensive plays on LeBron James, lifting th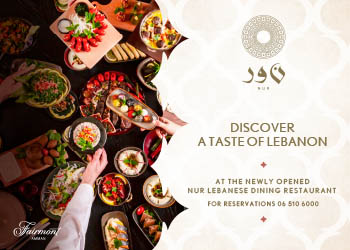 Newsletter
Get top stories and blog posts emailed to you each day.