You are here
Virtue and Moir win second ice dance gold with world record
By Thomson Reuters Foundation - Feb 20,2018 - Last updated at Feb 20,2018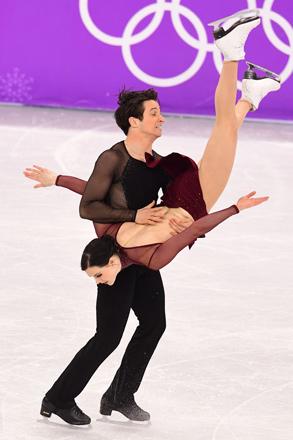 Canada's Tessa Virtue and Scott Moir compete in the ice dance free dance of the figure skating event during the Pyeongchang 2018 Winter Olympic Games in Gangneung on Tuesday (AFP photo by Roberto Schmidt)
GANGNEUNG, South Korea — Canadian ice dancers Tessa Virtue and Scott Moir claimed their second Olympic gold medal with a brilliant free dance on Tuesday, edging to the top of the podium by less than a point and breaking the world record into the bargain.
Skating last to "Moulin Rouge," the pair embraced and grinned on the ice after their dynamic performance that had the audience roaring.
They won with a total score of 206.07, eclipsing the world record that had been set just moments before by French pair Gabriella Papadakis and Guillaume Cizeron, who finished on 205.28.
"We don't know what the future holds quite yet but it definitely feels like we're getting close to the end of our career," Moir told OBS, the official Olympics broadcaster.
The pair had previously said this would be their last Olympics and hinted that retirement from competition — this time for good — might be on the cards soon.
"We're just proud of our accomplishments at these Games. The goal was to win two golds but it's a really intense competition," Moir added.
"We have such respect especially for Gabriella and Guillaume. We're pretty happy with how things turned out, that's for sure."
The Canadian pair, who won gold in Vancouver eight years ago, have dominated the event since they returned to competition after retiring ,following a silver at the Sochi Games four years ago. They also have a team silver from Sochi and gold at Pyeongchang, won last week.
They made a comeback late in 2016 and powered to a number of world records with only one defeat along the way.
That loss — in the Grand Prix Final in Japan last December — was to Papadakis and Cizeron, and prompted the fiercely-competitive Canadians to return home and tweak their programme in response.
Papadakis and Cizeron struggled in their short programme on Monday after the top of Papadakis's costume came loose, and were 1.74 points behind the Canadians entering Tuesday's free dance.
The pair's ethereal free dance had the audience at the Gangneung Ice Arena clapping and set a new world record for both the free skate — they scored 123.35 and topped the Canadians — and the total score.
World record
Virtue and Moir broke that record fewer than 15 minutes later, when they scored 122.40 in the free programme.
"We are really proud of what we did today," Cizeron said. "We did the best we could on the ice and it was a very emotional moment and we're really proud of that silver medal."
Papadakis said Tuesday's performance had , made their Olympic debut special.
"Today we did something we never thought we could do. We've never skated that way before," she told a news conference.
"To do that in our first Olympics is really something that we're proud of."
American siblings Maia and Alex Shibutani, known as the "Shib Sibs", won bronze after entering the free dance in fourth. They finished on 192.59.
"I am so proud of what we accomplished," Maia told reporters.
"To have four skates on Olympic ice that we can be extremely proud of and to come away with two Olympic medals for Team USA and ourselves and everyone that has supported us, it's almost indescribable."
Alex said the experience fulfilled their dreams.
"It was amazing to finally have that Olympic moment because four years ago in Sochi we left with a lot of experience, but still yearning to have that really special moment on Olympic ice that we've grown up watching."
Play-off sport
South Korea qualified for a place in the Olympic women's curling semi-finals with a 9-6 win over the United States on Tuesday, as Canada's hopes of defending its gold medal hung by a thread following a 7-5 loss to China.
A near-capacity crowd at the Gangneung Curling Centre erupted in wild cheers when the US walked over to shake hands after the South Koreans scored a pair in the ninth end to leave them top of the standings with a 6-1 win-loss record.
Kim Eun-jung's foursome became the first Korean rink to reach the Olympic semifinals and they could be followed into the last four by Japan (5-3) which continues to occupy a play off spot despite an 8-6 loss to Britain.
"We found out we made history, but we're not satisfied with only just this," Korean coach Kim Min-jung said. "We will do better in the rest of the matches."
Substance violation
Norway edged Slovenia 2-1 in overtime on Tuesday to win a spot in the quarter-finals of the men's Olympic ice hockey tournament, earning its first Olympic win and a matchup against a fearsome Russian team.
Alexander Bonsaken fired a wrist shot past Slovenia's Gasper Kroselj after the puck had popped out to him from a scrum in front of the net in the sudden-death period.
The loss for the Slovenians came after one of their players had been suspended for a substance violation.
Slovenia, which has had three of its four Olympic games go into overtime, was the first on the board, with Jan Urbas scoring on a first-period powerplay on an assist from captain Jan Mursak while Norway's Ludvig Hoff was off for hooking.
Norway, winless in three group-stage games, levelled it finally in the third when Martin Roymark sent a pass across the goal crease and Tommy Kristiansen tapped it past Gasper Kroselj.
It was only the third goal scored by Norway in the tournament so far, and heading into the game were the second-lowest scoring team after South Korea, which has just one.
The game started right after the Court of Arbitration for Sport announced Slovenian forward Ziga Jeglic had tested positive for a banned substance and would be suspended for the rest of the Olympic Games.
Related Articles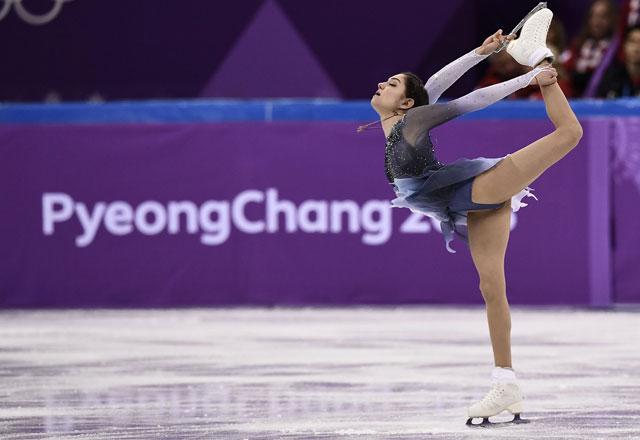 Feb 11,2018
GANGNEUNG, South Korea — Evgenia Medvedeva set a new world record on Sunday in the women's figure skating short programme, with a brilliant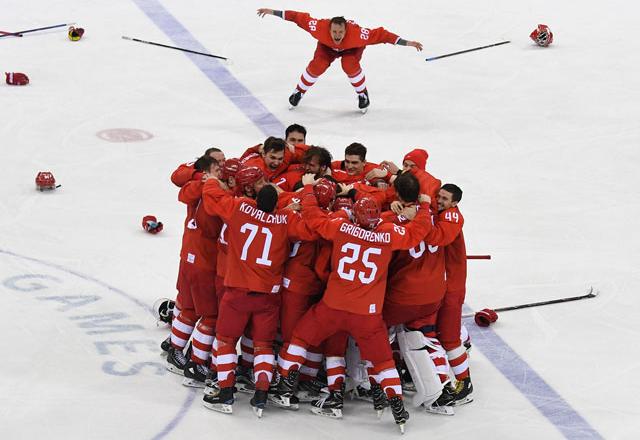 Feb 26,2018
GANGNEUNG, South Korea — Kirill Kaprizov scored in overtime to lead the Olympic Athletes from Russia (OAR) past a feisty Germany 4-3 on Sund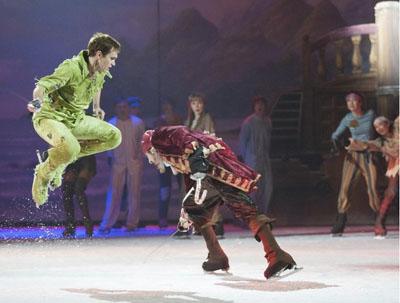 Nov 22,2015
AMMAN — Although "Peter Pan" is actually quite a dark story, a company presenting the classic in Amman this week aims to take audiences to N
Newsletter
Get top stories and blog posts emailed to you each day.