You are here
Wihdat, Jazira to play tough AFC Cup matches
By Aline Bannayan - Jun 23,2019 - Last updated at Jun 23,2019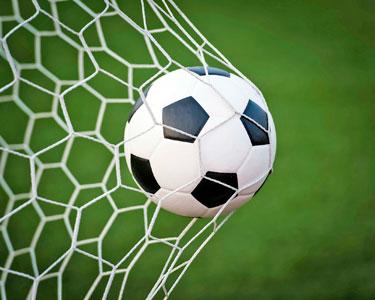 AMMAN — Wihdat play an away match against Lebanon's Ahed on Monday while Jazira host Syria's Jeish in Leg 2 of the 16th Asian Football Confederation (AFC) Cup West Asia zone semis.
Both Jordanian teams have complicated their chances of advancing further after Jazira went down 3-0 in Leg 1 last week, while Wihdat lost 1-0 at home in the second-tier Asian club competition.
"Beating Wihdat in the first leg does not mean we reached the [West Zonal] final," Al Ahed coach Bassem Marmar said on the-afc.com after their Leg 1 match. "There is still a bumpy road ahead and the return leg in Lebanon will be difficult. The players put in a performance of a lifetime and played with a real team spirit which enabled us to get the result."
Wihdat had ended round 1 atop Group A while Jazira eliminated titleholders Kuwait Club 2-1 to advance as the top teams from the three competing West Asian groups (Wihdat, Jazira and Ahed) in addition to the best second placed team (Jeish) moved to the semifinal round of the zone with the winner advancing to the eventual competition final against the East Asia champ.
This season, Jazira came second in the league as Faisali won the Jordan Cup title and combined it with the Pro League crown. Wihdat finished third in the league and locally won beat previous Jordan Cup champs Jazira to win the 36th Jordan Super Cup.
After losing their chance to win the league both teams were hoping to make up for their results and have a shot at the AFC Cup crown. Unless the reverse their forutunes both teams will go home empty handed.
It has been over 12 years since Jordanian teams won the AFC Cup. Faisali won in 2005 and 2006, and Shabab Urdun won in 2007.
Other Jordanian teams participating in previous editions include Ramtha, Hussein, That Ras and Ahli. Kuwait Club and the Iraqi Air Force Club are AFC Cup record winners having been crowned champs three times each.
The AFC Champions League the continents' leading competition — saw reigning Jordan League champs Wihdat eliminated in the preliminary round by Kuwait Club. Jordanian teams have never before made it past the ACL preliminary round. In the 2017/18 edition, Faisali were knocked out, while Wihdat were also knocked out in 2017, 2016 and 2015, and Shabab Urdun in 2014.
Last season 2017/18, Jazira were eliminated from AFC Cup West Asia zone final and failed to reach the continent's final while Faisali had bowed out earlier in the event's semifinals.
Newsletter
Get top stories and blog posts emailed to you each day.