You are here
Wihdat, Jazira set for AFC Cup
By Aline Bannayan - Feb 23,2015 - Last updated at Feb 23,2015
AMMAN — Jordan's Jazira and Wihdat are set as they represent Jordanian clubs at the Asian Football Confederation (AFC) Cup kicking off on Tuesday.
League champs Wihdat have played the AFC Cup in the past seven editions and hope to win a regional title while Jazira will be playing for the first time after two-time AFC Cup champs and Jordan Professional League runner-up Faisali declined.
Playing in Group A, Wihdat will host Lebanon's Salam Zgharta before they play Oman's Nahda and Syria's Wihda. In Group B, Jazira will play Palestine's Wadi Nes before facing Bahrain's Hidd and Iraq's Shurta.
Both Jordanian teams will start the event on a down note. Jazira are embarking on their first Asian competition without their coaching staff present after Israeli border authorities barred four delegation members — head coach Issa Turk, coach Amer Aqel, therapist Jibreel Manasrah and player Omar Manasrah — from entering the Palestinian territories.
Turk expressed disappointment at having his team travel without its staff but described the match as "historic" for his club who will play at the Faisal Husseini Stadium in Ramallah.
On the other hand, Jordan Professional League champs Wihdat will play their first match after a slump that saw them exit the AFC Champions League earlier this month where they lost to titleholder Kuwait's Qadissieh 1-0 in the preliminary round.
Wihdat are hoping to rebound from their latest defeats after their League lead was slashed following their 1-0 loss to Ahli and 0-0 draw with bottom-placed Ittihad Ramtha. They had earlier lost 5-2 to the U-23 squad in a friendly match.
Team official Ziyad Shilbayeh said Wihdat were confident that the coach and squad can handle the job ahead. "We are self-assured. Every team has ups and downs. This is the same squad that won the League and Cup Winners' Cup last season and had an unbeaten record until their recent results cast some doubt on their preparedness".
The AFC Cup will have 32 clubs from across the continent competing in eight groups with the top two from each group going on to the Round of 16.
Last season, first time AFC Cup competitors and Jordan Cup champs That Ras exited the Round of 16 while former AFC Cup champs Shabab Urdun exited in Round 1. They were also eliminated by Bahrain's Al Hidd in their preliminary round of the AFC Champions League.
The second-tier Asian club competition was won by Syria's Jeish in its inaugural edition in 2004. Jordan's Faisali won in 2005 and 2006, and Shabab Urdun won in 2007.
Jordanian teams competing in AFC Cup:

2005

Faisali, Hussein

2006

Faisali, Wihdat

2007

Faisali, Wihdat, Shabab Urdun

2008

Wihdat, Shabab Urdun

2009

Faisali, Wihdat

2010

Wihdat, Shabab Urdun

2011

Faisali, Wihdat

2012

Faisali, Wihdat

2013

Faisali, Ramtha

2014

That Ras, Shabab Urdun
| | |
| --- | --- |
| AFC Cup winners list: | |
| | |
| 2014 | Qadissieh (Kuwait) |
| 2013 | Kuwait SC (Kuwait) |
| 2012 | Kuwait SC (Kuwait) |
| 2011 | Nasaf Qarshi (Uzb) |
| 2010 | Ittihad Aleppo (Syria) |
| 2009 | Kuwait SC (Kuwait) |
| 2008 | Muharraq (Bahrain) |
| 2007 | Shabab Urdun (Jordan) |
| 2006 | Faisali (Jordan) |
| 2005 | Faisali (Jordan) |
| 2004 | Jeish (Syria) |
Related Articles
Feb 11,2018
AMMAN — Jazira kick off the 15th Asian Football Confederation (AFC) Cup on Monday when they play titleholders Iraqi Air Force Club in Group
Feb 09,2015
Jordan's Wihdat is all set to face Kuwait's Qadissieh on Tuesday in the preliminary round of the Asian Football Confederation (AFC) Champions League.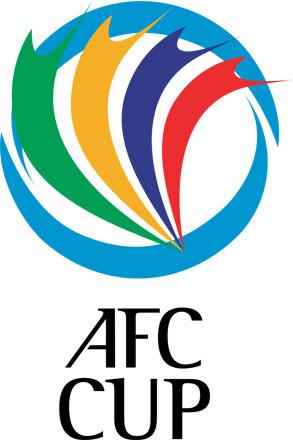 Dec 17,2016
AMMAN — Two Jordanian football teams are readying for the start of the 2017 regional agenda alongside aspirations for the professional leagu
Newsletter
Get top stories and blog posts emailed to you each day.