You are here
An awkward handshake: Leaders of China, Japan meet
By AP - Nov 10,2014 - Last updated at Nov 10,2014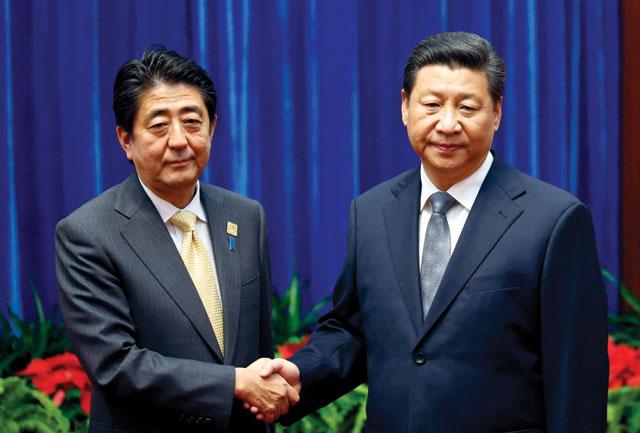 BEIJING — An uneasy handshake Monday between Chinese President Xi Jinping and Japanese Prime Minister Shinzo Abe marked the first meeting between the two men since either took power, and an awkward first gesture towards easing two years of high tensions.
As the two men approached each other, stern-faced, to shake hands in front of cameras, Abe briefly tried to say something to Xi, who gave no response and turned away, appearing distinctly uncomfortable, to fix his gaze towards the cameras for the rest of the handshake.
The tense moment seemed to show how far apart the two sides remain. Although staged for cameras, their handshake lacked customary trappings such as the national flags displayed in the background when other leaders met.
Their meeting afterward in a closed room at Beijing's Great Hall of the People lasted just 30 minutes, but that they met at all gave some hope that the two countries could smooth the friction in talks arranged on the sidelines of the Asia-Pacific Economic Cooperation (APEC) summit.
The spat between China and Japan over uninhabited East China Sea islands and other contentious issues has raised concerns of a military confrontation between Asia's two largest economies, which could draw the US into the fray alongside ally Japan.
Although core divisions won't be resolved soon, Abe told reporters afterward that the countries made a "first step" towards reconciliation.
"I believe that not only our Asian neighbours but many other countries have long hoped that Japan and China hold talks," Abe said. "We finally lived up to their expectations and made a first step to improve our ties."
China also has been angry over what it sees as Japan's efforts to play down its brutal 20th century invasion of China, a lingering sore point for its 1.3 billion people.
China's leader must balance the need not to appear too solicitous of Japan, for his domestic audience, while still being statesman enough to host Abe ahead of Tuesday's summit, when the two men will join 19 other world leaders including President Barack Obama and Russian President Vladimir Putin.
China hopes to use the consensus-oriented APEC summit to assert its ambitions for a larger leadership role in US-dominated trade structures.
In a break from protocol, Abe was made to wait for Xi to arrive at the meeting, rather than being greeted by him on arrival. China's foreign ministry also described the meeting as being at Abe's "request", a phrase not used in its reports on Xi's meetings with South Korean President Park Geun-hye and other foreign leaders Monday.
China's official Xinhua News Agency said Xi urged Japan to "do more things that help enhance the mutual trust between Japan and its neighbouring countries, and play a constructive role in safeguarding the region's peace and stability".
The two sides issued a joint statement on Friday agreeing to gradually resume political, diplomatic and security dialogues and reaffirming the central pillars of their post-World War II relations.
In the statement, Japan said it acknowledged differing views over the status of the islands, called Diaoyu in Chinese and Senkaku in Japan, a concession likely to please Beijing. China has long demanded that Tokyo agree that the islands' sovereignty is in dispute, something Japan has refused to do for fear that would open the floodgates to further Chinese demands.
China and Japan have had poor relations for decades, rooted in Beijing's enduring sense of victimhood and Japanese fears of China's economic and political rise.
Japan's nationalisation of the islands in September 2012 infuriated Beijing, sparking anti-Japanese riots and raising regional security fears as Chinese patrol ships repeatedly entered the surrounding waters to confront Japanese coast guard vessels.
China upped the ante last year by declaring an air defence zone over the East China Sea, including the islands. Japan, the US and others denounced the move and refused Chinese demands that their aircraft declare themselves to Beijing when passing through the area.
Abe, a conservative nationalist who was elected in late 2012, infuriated China last year when he visited Tokyo's Yasukuni Shrine honouring Japan's war dead, including executed war criminals, an act Beijing said showed Abe's insensitivity to China's suffering during the war.
China had hoped that Abe would pledge not to visit Yasukuni Shrine again while in office, although it wasn't clear if any such commitment was made. For its part, Japan hopes to restore robust economic exchanges with China that have suffered during the tensions, and to gain Beijing's support for a dialogue on maritime safety in the East China Sea.
While anti-Japanese sentiment remains strong among the Chinese public, Xi's apparent willingness to set animosity aside and meet with Abe casts him in the role of global statesman, playing to China's aspirations to be treated as a political equal by the West.
"The meeting marks a turning point in China-Japan relations and lays a good foundation for future developments," said Feng Lei, a professor at the Centre for Japanese Studies at Fudan University in Shanghai.
"China needs a peaceful and stable international environment for its growth and an overarching antagonism would be detrimental to both sides," Feng said.
On Tuesday, APEC leaders are due to take up a Chinese-led regional free trade initiative despite American worries that it might distract from a separate US-promoted pact, the Trans-Pacific Partnership. Progress on TPP has bogged down in disagreements about its ambitious market-opening goals.
On Saturday, trade ministers of the 21 APEC economies endorsed a call for the group to launch a study of the Chinese-led initiative, the Free Trade Area of the Asia-Pacific. Chinese analysts say Beijing sees the initiative as a way to boost its role in trade policy.
APEC countries account for 40 per cent of global trade, so any progress in market-opening initiatives could have worldwide implications.
Related Articles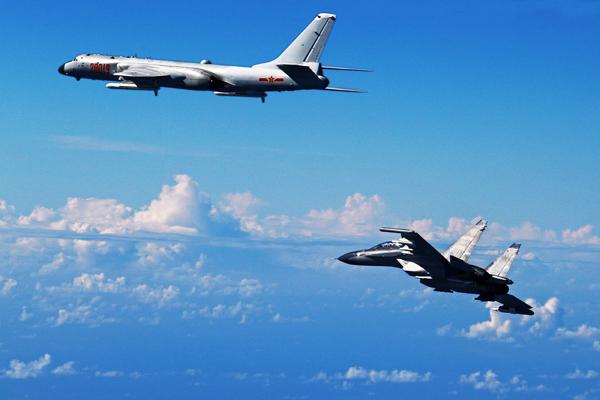 Sep 26,2016
BEIJING — China has sent fighter planes for the first time over a strait near Japan, the two governments said Monday, after Tokyo announced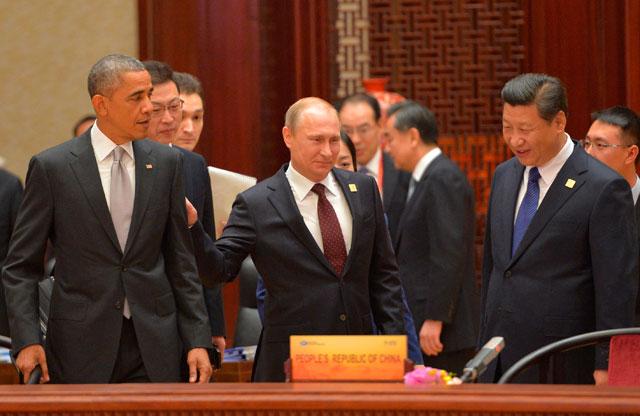 Nov 11,2014
An Asia-Pacific summit on Tuesday endorsed a Beijing-backed route towards a vast free trade area in the region, host Xi Jinping said, calling it a "historic" step.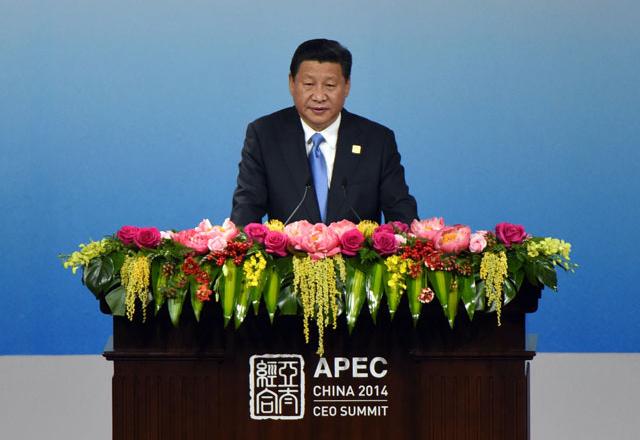 Nov 09,2014
President Xi Jinping offered the world a vision of a Chinese-driven "Asia-Pacific dream" on Sunday, as Beijing hosts a regional gathering that underlines its growing global clout.
Newsletter
Get top stories and blog posts emailed to you each day.