You are here
Biden reasserts US as a 'Pacific power' in trip to Australia
By AP - Jul 19,2016 - Last updated at Jul 19,2016
SYDNEY — Vice President Joe Biden met with Australia's prime minister and other leaders on Tuesday, as he reasserted America's push to boost its presence in the Asia-Pacific region and maintain its status as a "Pacific power".
Biden, who is in Australia as part of a tour of the Pacific, also met with troops aboard an Australian navy ship, where he shook hands with veterans of Middle East conflicts and thanked Australia for being a close military ally.
Biden's visit comes five years after President Barack Obama announced that US Marines would begin rotating through the Australian port city of Darwin as part of the US military pivot to Asia.
"Thank you for having America's back and we will always have your back," Biden told the troops gathered on the flight deck of the HMAS Adelaide. "We are a Pacific power, we are here to stay, and thank God we have you to lead us and to be with us."
Both leaders also spoke of the need to ratify the Trans-Pacific Partnership, with Turnbull saying he had no doubt the "Biden touch" would help get the pact through Congress.
The vice president repeatedly mentioned the importance of the US maintaining its presence in the Pacific, saying he believed the US, along with Australia, had provided stability throughout the region that has allowed countries such as China, South Korea and Japan to grow.
"The United States is here in the Pacific to stay," Biden told reporters. "We are a Pacific nation, we are a Pacific power, and we will do our part to maintain peace and stability in our region."
Related Articles
Mar 27,2018
LOS ANGELES — After weeks of speculating which film could slow "Black Panther's" impressive roll, "Pacific Rim Uprising" took the top spot a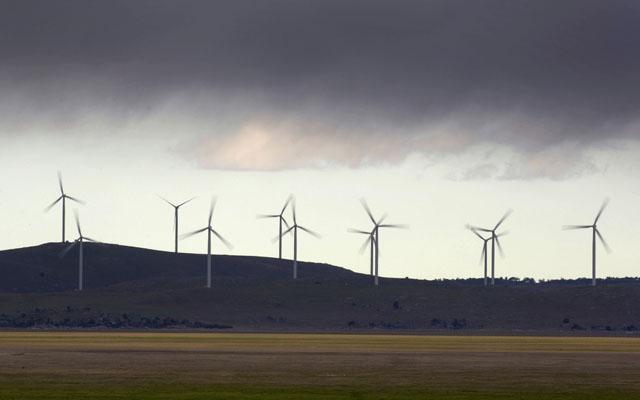 Feb 08,2015
Australia faces a A$17 billion ($13.3 billion) exodus of investment from its windfarm industry because of a political deadlock, threatening to deal the country a major economic blow and kill hopes of meeting a self-imposed clean energy target.
Oct 31,2017
SYDNEY — Australian private security on Tuesday vacated an asylum seeker detention centre in Papua New Guinea (PNG) ahead of its planned clo
Newsletter
Get top stories and blog posts emailed to you each day.