You are here
Charlotte police release video of shooting but doubts remain
By AP - Sep 25,2016 - Last updated at Sep 25,2016
CHARLOTTE, North Carolina — Newly released police video of a black man's fatal shooting, sought by protesters for days, isn't settling questions about whether the man threatened police with a gun before he was felled by a black officer.
Police said Keith Lamont Scott had a gun, though residents have said he was unarmed. It's not apparent in the video if he's holding anything shortly before he was shot. The dramatic video released by Charlotte police shows officers with guns drawn surrounding the man just before the shooting.
In the dashboard camera video released Saturday night, Scott could be seen slowly backing away from his SUV with his hands down. Four shots are heard in quick succession, and he crumples to the ground mortally wounded.
After the police vehicle dashboard camera and police body-cam videos were released, a fifth day of protests against Scott's fatal shooting was largely peaceful. Police blocked off downtown streets late into the night as they had throughout the day, allowing demonstrators to take over roadways without confrontations with vehicles.
Police also released photos on Saturday of what they said was a loaded handgun found at the scene, adding it bore Scott's DNA and fingerprints. They also said Scott had marijuana.
Relatives and their attorney said their questions aren't answered by the release of partial police video footage.
"There is no definitive evidence in this video as to whether or not there is an object in his hand, and if there is, what that object is," said Justin Bamberg, an attorney for Scott's family. "But what we do know is that the moment Mr. Scott is shot, it appears as though he's not aggressively moving towards law enforcement; he's actually doing the opposite. He's passively stepping back."
Ray Dotch, Scott's brother-in-law, said some reporters had been looking into Scott's background but added that background shouldn't matter.
"What we know and what you should know about him is that he was an American citizen who deserved better," he said.
The dashboard camera footage opens with a police car pulling up as two officers point their guns at Scott, who is inside the SUV with the doors closed and windows rolled up. Scott gets out and begins walking backward before shots are fired.
Related Articles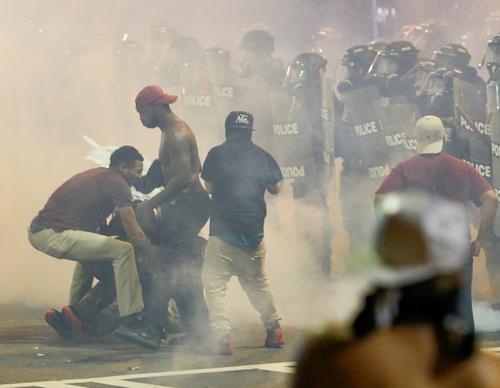 Sep 22,2016
CHARLOTTE, N.C.— Police in Charlotte do not plan for now to release a video showing the fatal shooting of a black man by officers that has sparked two nights of violent protests in North Carolina's largest city, the department's chief said on Thursday.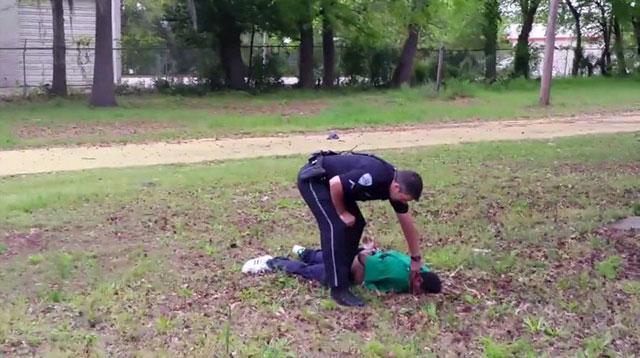 Apr 08,2015
Police in the US state of South Carolina charged an officer Tuesday with murder after video showed him apparently gunning down a fleeing black man, a rare arrest in a string of shootings of unarmed black men that have raised allegations of police racism.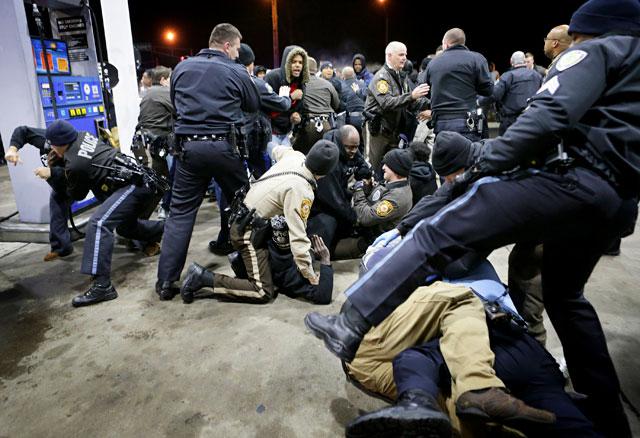 Dec 24,2014
Officials scrambled to head off renewed anger Wednesday after an armed black teenager was shot dead by a white officer in a St Louis suburb, insisting the use of force was justified.
Newsletter
Get top stories and blog posts emailed to you each day.