You are here
Cold snap hits east Asia, blamed for more than 65 deaths
By AP - Jan 25,2016 - Last updated at Jan 25,2016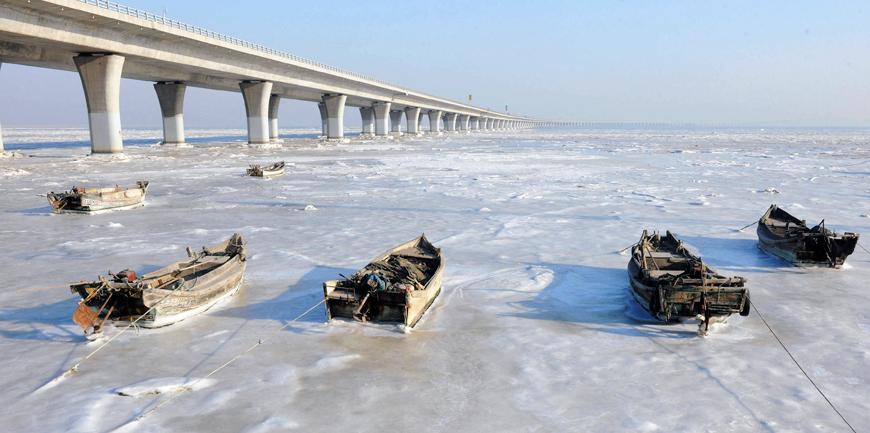 Row boats sit stuck in the ice of the frozen coastal waters of Jiaozhou Bay in Qingdao in eastern China's Shandong province on Monday (AFP photo)
TAIPEI, Taiwan — Unusually cold weather in eastern Asia has been blamed for more than 65 deaths, disrupted transportation and brought the first snow to a subtropical city in southern China in almost 50 years. Here is a look at the worst cold weather to hit the region in years:
Taiwan
Temperatures in Taiwan's capital of Taipei plunged to a 16-year low of 4oC, killing 57 mostly elderly people, according to government officials. The semi-official Focus Taiwan news website reported that 85 people had died because of the cold.
Most homes in subtropical Taiwan lack central heating, and the cold caused heart trouble and breathing problems for many of the victims, a city official said. Normally, temperatures in Taipei hover around 16oC in January, according to Taiwan's Central Weather Bureau.
The cold snap was blamed in the deaths of 40 people in the capital, Taipei, and 17 in neighbouring New Taipei City. The cold front also left 9 centimetres of snow on Taipei's highest peak.
Japan
Heavy snow in western and central Japan left five people dead over the weekend and possibly a sixth on Monday.
Kyodo News service said the victims included a woman who fell from a roof while removing snow, a man in a weather-related traffic accident, another man found under a snowplow and a couple that fell into an irrigation channel, apparently while removing snow.
An 88-year-old woman in western Japan's Tottori prefecture died after a landslide hit her house before dawn on Monday, Kyodo and other media reported.
The heavy snow stranded motorists, delayed bullet train service and caused flight cancellations.
Mainland China
Most parts of mainland China experienced their coldest weather in decades over the weekend. The southern city of Guangzhou, which has a humid subtropical climate, saw snow for the first time since 1967 on Sunday.
The cold led to at least four deaths — strawberry farmers who died of carbon monoxide poisoning when they turned up the heat in a greenhouse, the Xinhua News Agency reported.
The cold spell coincided with the beginning of the 40-day travel rush for the Lunar New Year, which is on February 8 this year, disrupting cars, flights and trains. More than 11,000 passengers were stranded at Kunming airport in southern Yunnan province.
Temperatures fell 8 to 16oC from Thursday to Sunday in parts of north China, and temperatures in central and eastern China were 6 to 8 degrees lower than average, Xinhua said.
The National Meteorological Bureau forecast that temperatures in southern China would drop another 3-8 degrees on Monday.
South Korea
Temperatures in the capital, Seoul, fell to -18oC on Sunday, the lowest since 2001. On Saturday, Jeju Island received 12 centimetres of snow, the heaviest since 1984, and its airport was closed from Saturday until Monday.
The shutdown stranded about 86,000 people, mostly tourists, on the island and forced the cancellations of about 1,100 flights, according to transport ministry and airport officials.
Related Articles
Feb 04,2015
Rescuers used a crane to hoist the fuselage of a wrecked TransAsia Airways plane from a shallow river in Taiwan's capital late Wednesday as they searched into the night for 17 people missing in a crash that killed at least 26 others.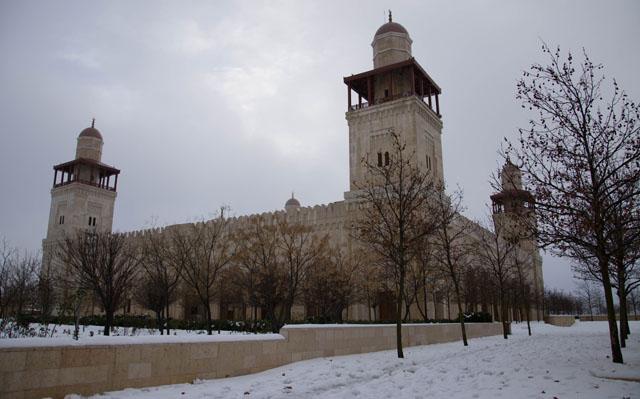 Jan 10,2015
Snow, hail, heavy rainfall and very cold weather are forecast for Sunday, according to the Jordan Meteorological Department (JMD), which said temperatures will go below zero in several parts of the country.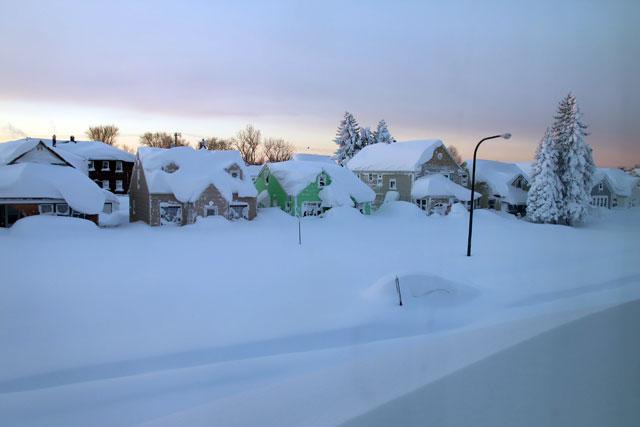 Nov 19,2014
A ferocious storm dumped massive piles of snow on parts of upstate New York, trapping residents in their homes and stranding motorists on roadways, as temperatures in all 50 US states fell to freezing or below.
Newsletter
Get top stories and blog posts emailed to you each day.