You are here
Day of truth in Catalonia's independence drive as region votes
By Reuters - Dec 21,2017 - Last updated at Dec 21,2017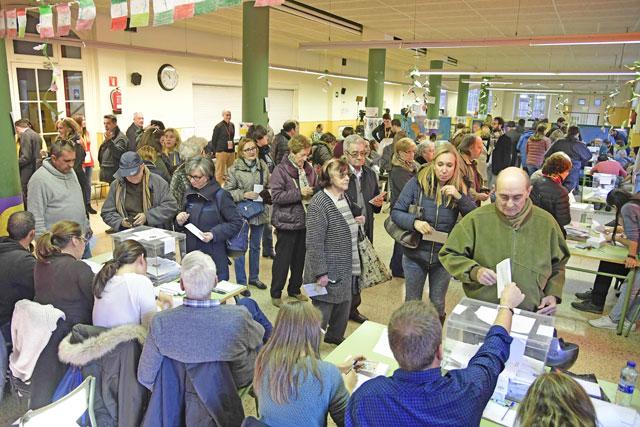 People wait for casting their ballots for the Catalan regional election at a polling station in Barcelona on Thursday (AFP photo)
BARCELONA — Deeply divided Catalans voted on Thursday with support for separatists and unionists running neck-and-neck, leaving prospects of a quick end to Spain's worst political crisis in decades looking slim.
Initial figures suggested turnout was heading for a record high.
Final preelection surveys published last Friday showed parties backing the region's independence drive, galvanised in an autumn referendum, could lose absolute control of the regional parliament but might be able to form a minority government.
That would keep national politics mired in turmoil and raise concerns in European capitals and financial markets, though the secessionist campaign has lost some momentum since the October 1 plebiscite that Madrid outlawed.
The independence movement could, however, be dealt a potentially devastating blow if unionists managed to mobilise enough of their supporters to win a majority in the regional parliament.
Opinion polls have shown the next Catalan government is likely to emerge only from weeks of haggling between parties over viable coalitions.
Almost 70 per cent of eligible Catalans had turned up to vote by 17:00 GMT, against 63 per cent in previous elections in 2015. Unlike in 2015, Thursday was a working day and many Catalans could only cast votes just before polling booths close at 19:00 GMT.
Some analysts say a high turnout could benefit unionist parties, whose voters are less politically engaged than separatists, but so far it remains unclear.
In Barcelona, the capital of the affluent region of northeastern Spain, voters told of very different expectations.
"I want the independence bloc to win. We are a repressed people," said Rut Salvador, a 45-year-old shop owner, coming out of a polling station in the working class suburb of L'Hospitalet de Llobregat.
At the same polling station, retired cleaner Manuela Gomez, who voted for unionist party Ciudadanos, said she wanted a strong regional government that would respect the law.
"I want a change, because things are going from bad to worse here and it's the young people that carry the brunt of it," she said.
The atmosphere was one of peace and order as long queues of voters formed, in contrast to the October 1 referendum marked by police firing rubber bullets and wielding truncheons to prevent people voting as the central government cracked down on the illegal ballot.
Related Articles
Dec 20,2017
BARCELONA — Catalans were anxiously preparing on Wednesday for a decisive regional vote, hoping it will help settle the bitter dispute over
Oct 09,2017
BARCELONA/MADRID — Catalonia's secessionist leader on Monday faced increased pressure to abandon plans to declare the region independent fro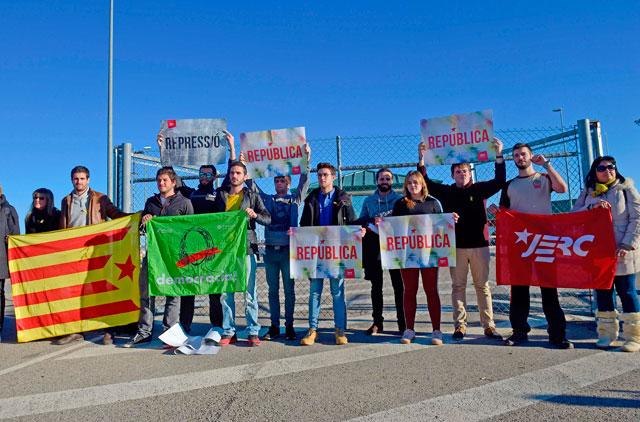 Dec 04,2017
MADRID — Spain's supreme court refused bail on Monday for two Catalan pro-independence leaders accused of sedition ahead of regional electio
Newsletter
Get top stories and blog posts emailed to you each day.