You are here
EU warns Erdogan as Turkey-Netherlands crisis deepens
By AFP - Mar 13,2017 - Last updated at Mar 13,2017
Children ride bicycles past election posters in Volendam on Monday, prior to March 15 Dutch parliamentary elections (AFP photo)
ISTANBUL — The European Union on Monday warned President Recep Tayyip Erdogan to avoid inflammatory rhetoric, as a diplomatic crisis between Turkey and the Netherlands deepened over the blocking of Turkish ministers from holding rallies to win support for plans to expand his powers.
Erdogan at the weekend twice accused NATO ally Netherlands of acting like the Nazis, comments that sparked outrage in a country bombed and occupied by German forces in World War II.
In an escalating standoff that risks damaging Turkey's already deteriorating relations with the European Union ahead of the April 16 referendum on constitutional change, Brussels sternly warned Ankara to avoid making the situation worse.
In apparent reference to Erdogan's comments, EU Foreign Policy chief Federica Mogherini and EU Enlargement Commissioner Johannes Hahn called on Turkey to "refrain from excessive statements and actions that risk further exacerbating the situation.
"It is essential to avoid further escalation and find ways to calm down the situation," their statement added.
But Turkey's EU Affairs Minister Omer Celik responded by warning that Ankara "should re-evaluate" a key part of a 2016 deal to stem the flow of migrants to the European Union.
He said Turkey should look at its policy on preventing migrant flows across land borders, although it would keep halting the illegal and dangerous sea crossings as a matter of human responsibility, state media said.
NATO chief Jens Stoltenberg also urged Turkey and its NATO allies to "show mutual respect, to be calm and have a measured approach to contribute to de-escalate the tensions".
Envoy summoned
three times
The Dutch authorities had at the weekend prevented the plane of Turkish Foreign Minister Mevlut Cavusoglu from landing and blocked Family Minister Fatma Betul Sayan Kaya from holding a rally in Rotterdam.
The ministers had been seeking to harness the support of an estimated 400,000 people of Turkish origin living in the country ahead of the April 16 referendum on constitutional changes giving Erdogan greater powers.
The Turkish foreign ministry on Monday summoned the Dutch envoy to Ankara for the third day in a row, handing two separate protest notes over The Hague's behaviour.
The Netherlands on Monday also issued a new travel warning to Dutch citizens in Turkey, urging them to stay "alert across the whole of Turkey".
Turkey has already responded furiously to fellow NATO ally Germany's refusal to give permission for ministers to hold rallies there, with Erdogan comparing such action to "Nazi practices".
After Erdogan used the same language to scold the Netherlands, German Chancellor Angela Merkel said on Monday that the comparison was "completely wrong" and "banalises suffering".
"This is particularly unacceptable directed at the Netherlands which suffered so much" under the Nazis, she added, offering Dutch Prime Minister Mark Rutte her full support.
'Lifeline for Erdogan'
The issue risks spiralling into a crisis with the EU as a whole, which Turkey has sought to join for more than half a century in a so far fruitless membership bid.
Denmark has also asked Turkish Prime Minister Binali Yildirim to postpone a visit planned for later this month.
Erdogan, who has indicated he may personally travel to EU states to address rallies — in a move that could inflame the situation further — said Sunday that the West was showing its "true face" in the standoff.
He has repeatedly accused the Netherlands of acting like "fascists" and "Nazis", saying on Sunday: "I had thought that the era of Nazism was over but I was wrong."
Deputy Prime Minister Nurettin Canikli described Europe as a "very sick man", a nod to the moniker used in the mid-19th century of the declining Ottoman Empire as the "sick man of Europe".
Rutte, under pressure to take a hard line against Erdogan as he faces the far-right populist Geert Wilders in general elections Wednesday, said there were no apologies to be made to Turkey.
He called for Dutch voters to be the first to stop Europe's "trend of populism", but dismissed the idea that Turkey was trying to interfere in the Netherlands elections.
Bringing out the millions-strong expatriate vote could be key in a referendum that is expected to be close and potentially a turning point in Turkey's modern history.
Analysts have said Erdogan is using the crisis to show that his strong leadership is needed against a Europe which he presents as being innately hostile to Turkey.
"Erdogan is looking for 'imagined' foreign enemies to boost his nationalist base in the run up to the April 16 referendum," Soner Cagaptay, director of the Turkish Research Programme at The Washington Institute, told AFP.
"By blocking [the rallies], they may have given Erdogan a lifeline to eke out a victory in the referendum," he added.
Related Articles
Mar 14,2017
ANKARA — Turkish President Recep Tayyip Erdogan on Tuesday prompted a fresh outcry in the Netherlands with a jibe about the 1995 Srebrenica
Mar 11,2017
ISTANBUL — Turkish President Recep Tayyip Erdogan on Saturday said a Dutch ban on his foreign minister's visit was like Nazism, as tensions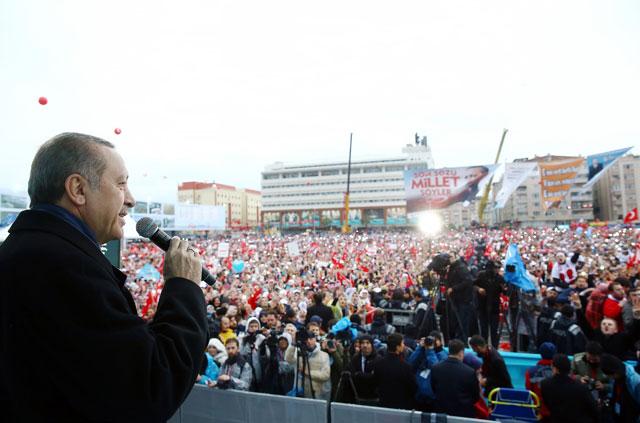 Mar 12,2017
ISTANBUL — Turkish President Recep Tayyip Erdogan on Sunday warned the Netherlands would pay a price for preventing his ministers from holdi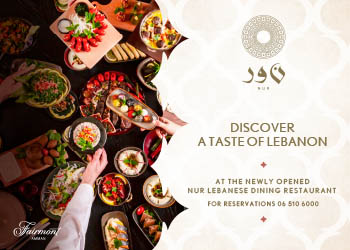 Newsletter
Get top stories and blog posts emailed to you each day.