You are here
Flights resume at bomb-hit Brussels Airport under tighter security
By AFP - Apr 03,2016 - Last updated at Apr 03,2016
BRUSSELS — Brussels Airport partially reopened Sunday, 12 days after it was hit by Daesh attacks, with tearful staff applauding the first departure and an initial trickle of passengers undergoing strict new security checks.
The key travel hub has been closed since two men blew themselves up in the departure hall on March 22 in coordinated blasts that also struck a metro station in the Belgian capital, killing a total of 32 people.
A Brussels Airlines plane bound for the Portuguese city of Faro became the first plane to take off around 1140 GMT.
Emotional employees and government officials marked the moment with a minute's silence followed by hugs and a round of applause, AFP reporters saw. On the tarmac, fire engines and police vehicles formed a guard of honour for the Airbus A320.
"We're back," Brussels Airport chief executive Arnaud Feist said after watching the plane, decked out with Belgian artist Magritte's trademark birds and clouds, take to the skies.
The departure was followed by two later flights to Athens and Turin, in what Feist called a "symbolic" reopening of the airport. The same three planes were to return to Brussels with passengers later Sunday.
The restart of the airport has been hailed as the beginning of a return to normal for a traumatised country, but the shadow of the attacks loomed large.
Two big white tents were serving as temporary check-in facilities to replace the blast-hit departure hall, and passengers were asked to come three hours before departure to allow time for tight new security checks.
The first several dozen travellers to arrive Sunday were met by heavily armed police and soldiers on the access roads to the airport.
There was also a strong security presence inside the tents where passengers walked through metal detectors and had their bags screened before checking in and being allowed to enter the main building.
A father dropping off his son and a group of friends for the Faro flight was positive about the changes. "This is the safest airport in the world right no, isn't it?" he told reporters.
'We can overcome this'
Loukas Bassoukos, a 20-year-old IT student waiting for his flight to Athens, said it felt "a bit weird" to be among the first to return to the bomb-hit airport.
"So many people died here," he told AFP. "But I think we can overcome this. I think we slowly have to start trusting the security controls."
Psychologists were on hand to assist any passengers overcome with emotion.
Under the new system, only passengers with travel and ID documents are allowed into the makeshift departure hall, and all bags will be checked before entering. Once inside, travellers will still have to go past the usual security barriers.
The airport will initially only be accessible by car, with no access for buses and trains. Vehicles will be screened and subject to spot checks.
The number of flights will be stepped up quickly in coming days. Still, the airport will only be able to work at 20 per cent capacity at best using the temporary facilities, handling 800 to 1,000 passengers an hour.
It will take months to repair the departure hall, according to Feist. The damage from the blasts was severe, with pictures from the scene showing the building's glass-fronted facade in shatters, collapsed ceilings and destroyed check-in desks.
Feist said he expected the airport to start running normally again from late June or early July.
The closure of Zaventem airport has wreaked havoc on the travel industry, triggering a drop in tourist arrivals and forcing thousands of passengers to be rerouted to other airports in and around Belgium.
Brussels Airport, which claims to contribute some three billion euros ($3.4 billion) annually to the Belgian economy, has not released any figures on the economic impact of the shutdown, but top carrier Brussels Airlines has said it was losing five million euros daily.
In a setback for the airport, Delta Air Lines at the weekend said it was suspending services between Brussels and Atlanta until March 2017 due to the "uncertainty surrounding the re-opening of Brussels airport and weakening demand".
With 260 companies on-site employing some 20,000 staff overall, the airport is one of the country's largest employers.
In the still-grieving capital meanwhile, one thousand people took part in a sing-along in a central square that has become a shrine to the attack victims. In celebration of all things Belgian, they sang "Moules frites" by Stromae and "Bruxelles" by Jacques Brel.
Belgian police are still hunting for a mystery third suspect in the Brussels attacks, dubbed "the man in the hat", who was seen in CCTV footage next to the two airport bombers.
Related Articles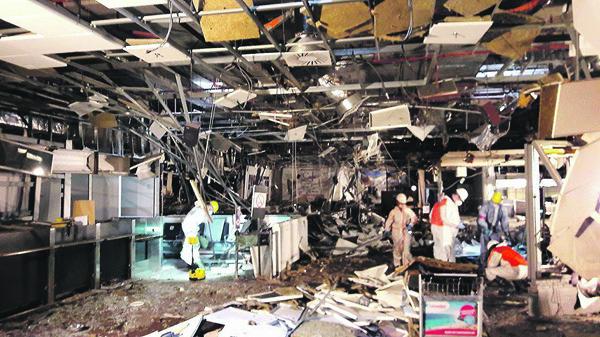 Mar 29,2016
BRUSSELS — Bomb-damaged Brussels airport held a drill for a partial restart on Tuesday but warned it could take months to reopen fully, as u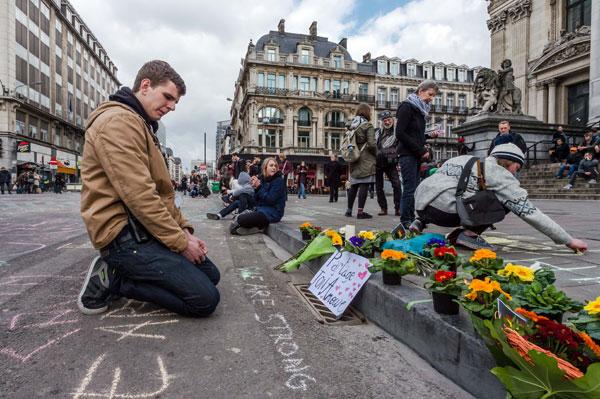 Mar 23,2016
BRUSSELS — The Daesh terror group claimed responsibility for suicide bomb attacks on Brussels airport and a rush-hour metro train in the Bel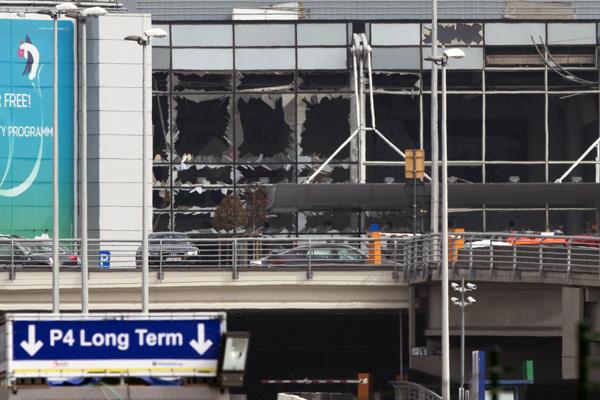 Mar 22,2016
BERLIN/PARIS — Twin explosions in the departure hall of Brussels Airport prompted several countries worldwide to review or tighten airport s
Newsletter
Get top stories and blog posts emailed to you each day.