You are here
India-Pakistan tensions threaten South Asia summit
18 Indian soldiers killed in recent clashes in disputed Kashmir
By AFP - Sep 28,2016 - Last updated at Sep 28,2016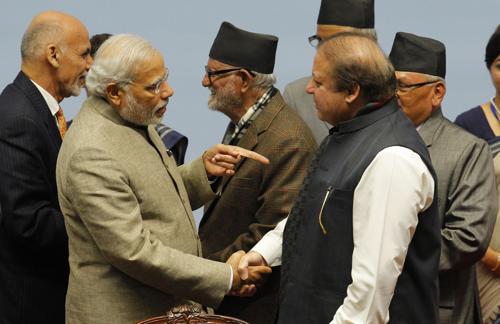 This file photo taken on November 27, 2014 shows Indian Prime Minister Narendra Modi (left) point a finger at Pakistan's Prime Minister Nawaz Sharif (right) during the closing session of the 18th SAARC summit at City Hall in Kathmandu (AFP photo)
NEW DELHI — A key South Asian summit was in doubt on Wednesday after India and three other countries pulled out following a deadly attack on an army base that New Delhi blames on a Pakistan-based group.
India has sought to isolate Pakistan in the wake of the raid on its base in the disputed region of Kashmir, which killed 18 soldiers and triggered public fury.
On Tuesday it said Prime Minister Narendra Modi would not attend the South Asian Association for Regional Cooperation (SAARC) summit in Islamabad in November, in a major snub to its neighbour.
Without naming Pakistan, India's foreign ministry said "increasing cross-border terrorist attacks in the region and growing interference in the internal affairs of member states by one country" had created an environment that was not conducive for a meeting.
Hours later, Bangladesh said it was also pulling out. Afghanistan and Bhutan — both close India allies — have since followed suit, according to a SAARC official who asked not to be named.
"Pakistan has been interfering in our internal affairs for some time," a senior Bangladesh foreign ministry official told AFP, requesting anonymity.
"That's why we have pulled out of the SAARC summit."
Under pressure to act after the Kashmir raid, Modi warned Pakistan in a major speech on Saturday that India would push to make it a pariah state.
Pakistan denies any involvement in the attack, the worst of its kind in over a decade.
But India's army has blamed Jaish-e-Mohammad, a Pakistan-based militant group that was also implicated in an audacious assault on an Indian air force base in the northern town of Pathankot in January.
India and Pakistan have fought three wars since partition in 1947, two of them over Kashmir, where the two countries regularly exchange fire across the disputed border.
At the last SAARC summit in 2014 a newly-elected Modi shook hands with his Pakistani counterpart Nawaz Sharif, raising hopes of warmer ties.
Just over a year later Modi made a surprise Christmas Day visit to Pakistan for a meeting with Sharif.
But those hopes were dashed by the Pathankot attack in which seven Indian soldiers died, and peace talks have been on ice ever since.
Closer to China
Current SAARC chair Nepal would not comment on speculation the summit would be cancelled, but said it would issue a statement later in the day.
The leaders of the eight SAARC countries — which also include Sri Lanka, Nepal and the Maldives — expressed frustration after the last summit in Kathmandu with the slow pace of progress towards greater regional integration.
Analysts say this is down to the mutual mistrust between Pakistan and powerhouse India.
Cyril Almeida, a columnist in Pakistan's English-language daily Dawn, said India's move to exclude Pakistan from regional discussions was not unexpected.
"Diplomatically, [it's]maybe not a big deal for Pakistan given that SAARC is widely perceived as ineffective," he said.
"But [it's] a fresh sign of Pakistan not being in a comfortable place in its own region."
South Asia analyst Ashok Malik said the withdrawals would have little practical impact on Pakistan, but could push it closer to rival regional power China.
"It basically scores a symbolic and a political victory. As for Pakistan, this will push it even closer to China," said Malik, head of the Delhi-based Observer Research Foundation's regional studies initiative.
Pakistan meanwhile said it remained "committed to peace and regional cooperation" and accused New Delhi of perpetrating "terrorism" on its soil.
"As for the excuse used by India, the world knows that it is India that has been perpetrating and financing terrorism in Pakistan," tweeted foreign ministry spokesman Nafees Zakariya late Tuesday, citing the capture of an Indian intelligence officer in Baluchistan earlier this year.
Pakistan has repeatedly accused India of interference in the southwestern province of Baluchistan, which borders Iran and Afghanistan and is afflicted by Islamist militancy and a separatist insurgency.
Related Articles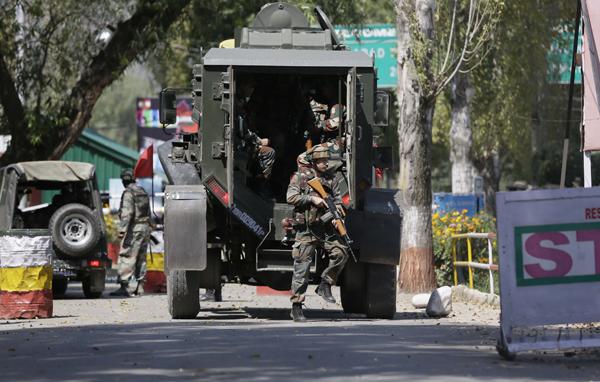 Sep 18,2016
SRINAGAR, India — India accused Pakistan of being behind a separatist attack on an army base near their disputed frontier on Sunday that kil
Aug 15,2016
NEW DELHI — Indian Prime Minister Narendra Modi took aim at supporters of "terrorism" in his independence day speech on Monday, ratcheting u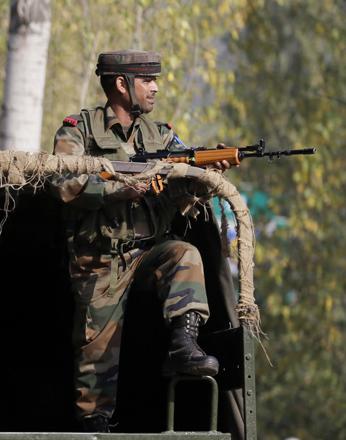 Sep 19,2016
Srinagar, India — India's prime minister on Monday summoned top security advisers to thrash out a response to a deadly raid on a Kashmir arm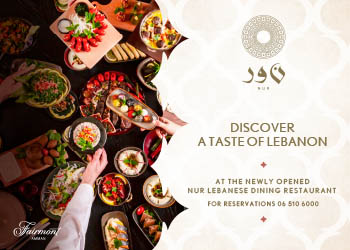 Newsletter
Get top stories and blog posts emailed to you each day.