You are here
India stops Kashmir newspapers from printing amid unrest
By AP - Jul 17,2016 - Last updated at Jul 17,2016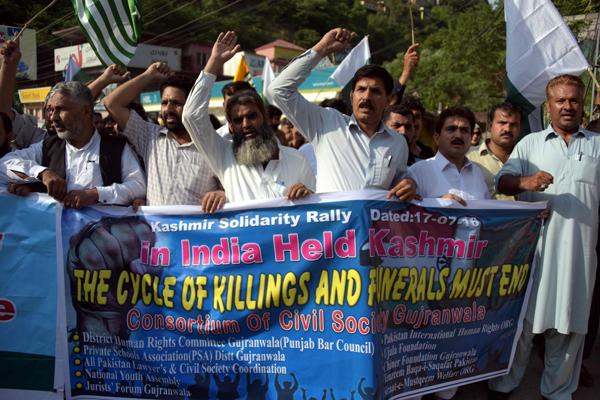 Pakistani and Kashmiri activists protest against the violence in Indian-administered Kashmir in Muzaffarabad, the capital of Pakistan-administered Kashmir, on Sunday (AFP photo)
SRINAGAR, India — Authorities in India's portion of Kashmir have shut down printing presses and temporarily banned newspapers from publishing in a sweeping information blackout after days of anti-India protests left dozens of people dead in the volatile region.
State government spokesman and Education Minister Nayeem Akhtar said the measures were aimed at saving lives and strengthening peace efforts. The government says 36 people — 35 civilians and a police officer — have been killed in clashes between protesters and security forces, while local human rights groups and newspapers say at least 40 have died.
A strict curfew was in effect in troubled areas for the ninth straight day Sunday, with hundreds of thousands of people trying to cope with shortages of food and other necessities. Tens of thousands of government troops patrolled mostly deserted streets in the region, where shops and businesses remained closed.
Kashmir, a predominantly Muslim region, is divided evenly between India and Pakistan, but both claim it in its entirety. Most people in India's portion resent the presence of Indian troops and want independence or a merger with Pakistan.
Since 1989, more than 68,000 people have been killed in the uprising against Indian rule and the subsequent Indian military crackdown. India and Pakistan have fought two wars over control of Kashmir since British colonialists left the Indian subcontinent in 1947.
Unwilling to take any chances, Indian authorities appear to be persisting with their clampdown to avoid aggravating tensions in view of Pakistan's call for a "black day" on Wednesday to protest India's handling of dissent in Kashmir.
On Friday, Pakistani Prime Minister Nawaz Sharif vowed that his country would continue extending political, moral and diplomatic support to Kashmiris. He said he called for observing the "black day" to express solidarity with "Kashmiris who are facing atrocities at the hands of Indian forces".
The largest street protests in recent years in India's portion of Kashmir erupted last week after Indian troops killed the popular young leader of the largest rebel group fighting against Indian rule in the region.
Information has been thin, with most cellular and internet services, as well as landline phone access, not working in the troubled areas, except for Srinagar, the main city in the Indian portion of Kashmir.
Police began raiding newspaper offices and seizing tens of thousands of local newspapers on Saturday, imposing a ban on their printing until Monday. They also detained scores of printing press workers.
Newspaper editors denounced the government action and termed it "gagging and enforcing emergency on media".
The Kashmir Reader, a daily English newspaper, said on its website Sunday that "the government has banned local media publications in Kashmir", and called on its readers to "bear with us in this hour of crisis". Most English dailies, however, continued uploading news onto their websites.
Editors and journalists held a protest march in Srinagar late Saturday, carrying placards reading "Stop censorship" and "We want freedom of speech." Meanwhile, anti-India protests have persisted, marked by clashes between rock-throwing Kashmiris and troops firing live ammunition, pellet guns and tear gas.
Clashes were reported in several places in northern Kashmir on Sunday, and at least six people were injured, police said.
In the latest fatality late Saturday, government forces fired bullets at villagers who threw stones at them and tried to torch a police station in a remote village in the northern Kupwara area, close to the highly militarized Line of Control dividing Kashmir between India and Pakistan, a police official said.
One young villager was killed and at least two other people were wounded in the firing, he said, speaking on condition of anonymity because he was not authorised to speak to reporters.
Authorities on Sunday extended the summer break for schools and colleges for a week, until July 24.
Related Articles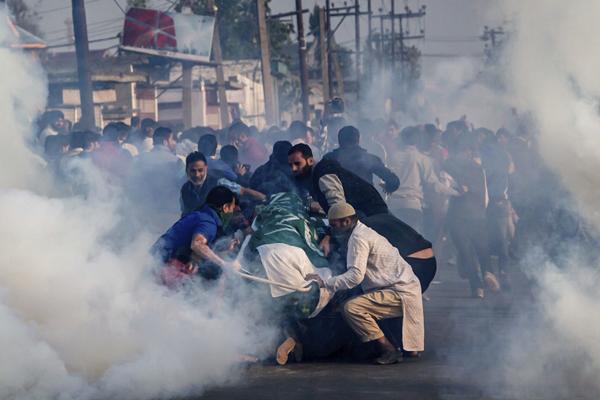 Oct 08,2016
SRINAGAR, India — Indian forces fired shotgun pellets and tear gas on Saturday as thousands of people carried the body of a 12-year-old boy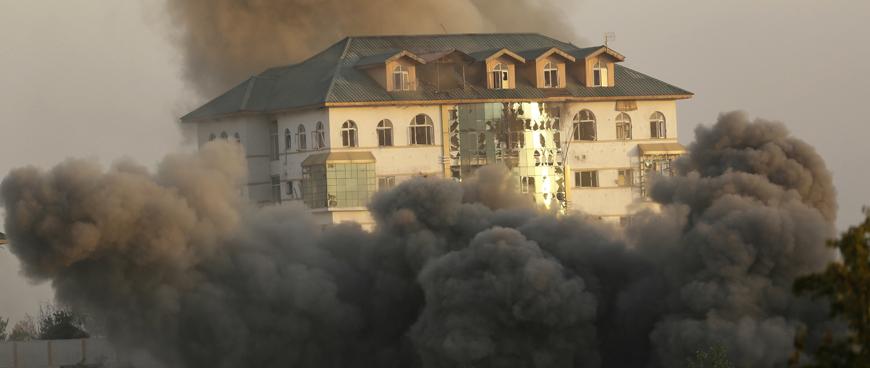 Oct 10,2016
SRINAGAR, India — Anxious to quell anti-India protests in Kashmir, Indian forces are carrying out their most severe crackdown in more than t
Nov 28,2016
NEW DELHI — An uneasy calm has fallen over the de facto border between the Indian and Pakistani-controlled portions of Kashmir after months
Newsletter
Get top stories and blog posts emailed to you each day.