You are here
Last buses leave Calais 'Jungle' with women, children
Near Calais, around 2,000 migrants are living in similar conditions on streets of Paris
By AFP - Nov 03,2016 - Last updated at Nov 03,2016
A migrant looks at the remains of a shop burnt in the makeshift migrant camp near Calais, northern France, on October 26 (AP photo)
CALAIS, France — The last buses out of the Calais "Jungle" left the French camp on Thursday, carrying 291 migrants, mostly couples and women with children, to shelters around the country.
The transfers end a 10-day operation to clear the camp on France's north coast, where more than 6,000 migrants — mostly Afghans, Sudanese and Eritreans — had been living in miserable conditions.
"This morning we completed the task of providing the migrants with shelter," senior Calais official Vincent Berton announced.
The families and children driven away Thursday had been living in an NGO-run centre near the sea of shacks and tents that were razed last week after the bulk of the migrants had left.
Most of the asylum-seekers had travelled thousands of kilometres to Calais in the hope of illegally crossing the Channel into nearby Britain.
Under pressure from French authorities, they eventually agreed to accept a bed and a chance at asylum in France rather than be deported.
On Wednesday, more than 1,600 unaccompanied minors who were put up in a container park for a week were dispatched to centres around France, while waiting to hear whether they will be allowed into Britain.
Since mid-October, Britain has taken in more than 300 children from the Jungle and has promised to take hundreds more.
Prime Minister Manuel Valls said he was "very proud" that the operation to clear one of the biggest shantytowns in western Europe had gone off peacefully.
The last of the shelters were demolished on Monday.
Valls said the Jungle, one of the most visible symbols of Europe's failure to tackle the biggest influx of migrants since World War II, had been a blight on France's reputation.
"It gave an image of France that I don't want to see — men, women and children living in disgraceful conditions," he said.
Yet less than 300 kilometres from Calais, around 2,000 migrants are living in similar conditions on the streets of Paris.
Authorities are expected to soon clear the camp under a railway bridge in the French capital's northeastern Stalingrad district.
Related Articles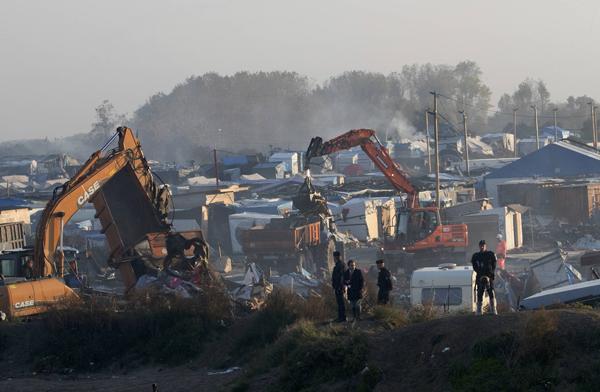 Oct 27,2016
CALAIS, France — Bulldozers cleared mounds of debris and tore down makeshift shelters at the "Jungle" migrant camp on Thursday, and authorit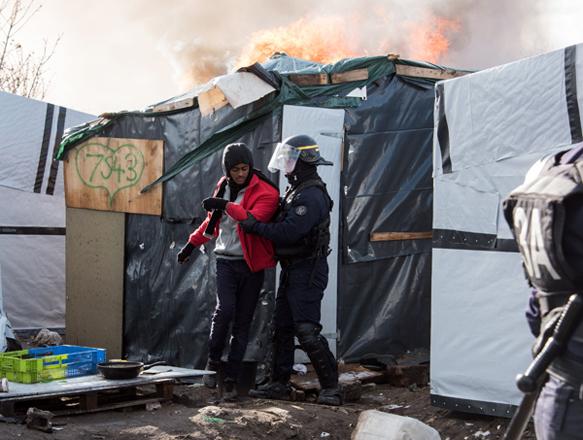 Mar 07,2016
CALAIS, France — France's first international-standard refugee camp opened in the teeth of official opposition Monday while Calais residents
Feb 03,2018
CALAIS, France — Four migrants were fighting for their lives on Friday after being shot during a giant brawl in Calais, in what the Fre
Newsletter
Get top stories and blog posts emailed to you each day.