You are here
Lawyers for South Korea's Park reject questioning, prosecution says
By Reuters - Feb 09,2017 - Last updated at Feb 09,2017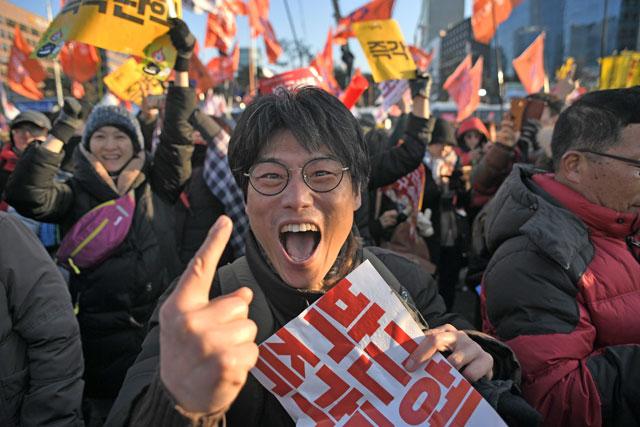 This photo taken on December 9, 2016 shows a protester reacting after the South Korean parliament's successful impeachment of President Park Geun-hye, as crowds gather outside the National Assembly in Seoul (AFP photo)
SEOUL — Lawyers for South Korean President Park Geun-hye have rejected a plan by a special prosecutor investigating a graft scandal to question her, citing a media leak, a spokesman for the prosecutor's office said on Thursday.
The plan was to question Park on Thursday at an undisclosed location, Lee Kyu-chul, spokesman for the prosecutor's office, told a media briefing.
But Park's office had notified the prosecutor that it was scrapping an agreement on the questioning, Lee said.
"There is no change to the position that a face-to-face questioning of the president is necessary but there has been no decision specifically on the schedule from this point on," he said.
Lee said Park's lawyers had notified the prosecutor's office of the decision after a television station said in a Tuesday broadcast that Park would be questioned on Thursday at an office inside the presidential Blue House compound.
It was not clear why the media report triggered the decision to cancel the questioning.
Park was impeached by parliament on December 9 on suspicion of colluding with a long-time friend, Choi Soon-sil, to pressure big business to donate to two foundations set up to back the president's policy initiatives.
Park, whose powers have been suspended while the constitutional court reviews the impeachment, is also accused of allowing Choi to exert inappropriate influence over state affairs.
Both have denied wrongdoing.
Last week, the presidential Blue House, where Park remains, blocked officials from the special prosecutor's office from conducting a search under a court warrant, citing security.
Park has not been formally charged for wrongdoing, as she has immunity while in office except for subversion or treason, but she has been named an accomplice to Choi under an indictment filed against the friend.
Park had previously said she would cooperate with the special prosecutor.
Related Articles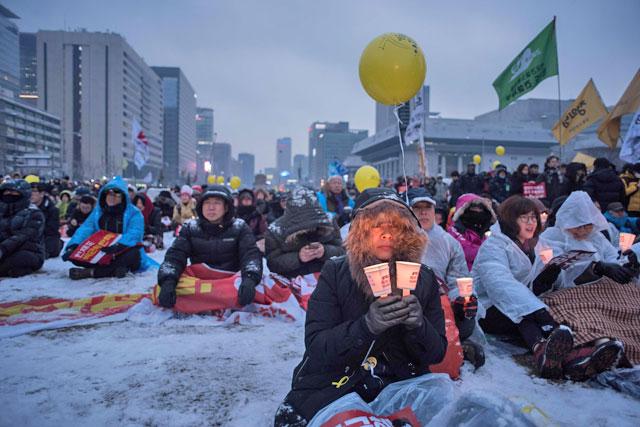 Jan 23,2017
SEOUL — South Korea's culture ministry apologised on Monday for a blacklist of artists which excluded them from government support, admittin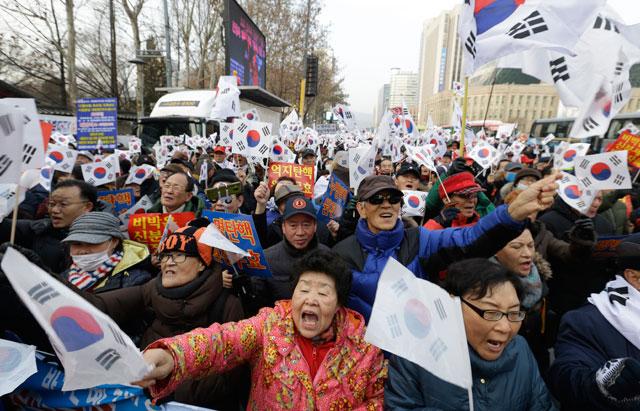 Dec 24,2016
SEOUL — Tens of thousands of people, many in Santa Claus outfits, marched through the streets of Seoul Saturday calling for the immediate ou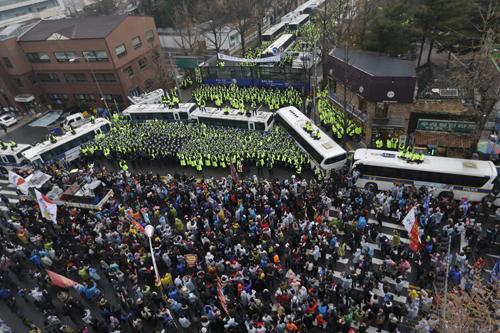 Nov 26,2016
SEOUL — Up to 1.3 million protesters braved sleet and freezing temperatures in Seoul on Saturday to demand President Park Geun-hye resign ov
Newsletter
Get top stories and blog posts emailed to you each day.