You are here
Malaysia launches talks amid Asia's growing migrant crisis
By AP - May 17,2015 - Last updated at May 17,2015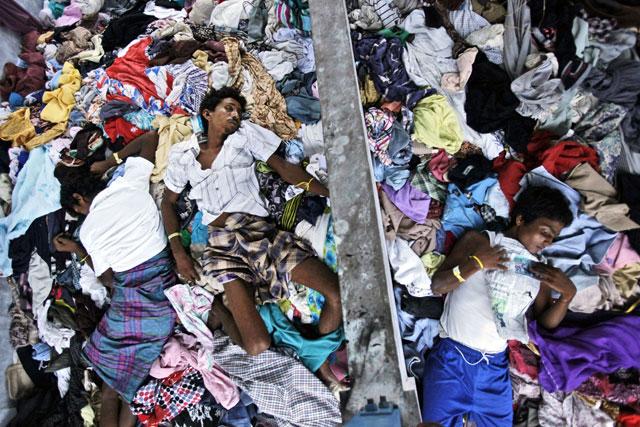 KUALA LUMPUR, Malaysia — Malaysia launched high-level talks with its neighbours Sunday to try to solve the deepening problem of refugees stranded in boats off Southeast Asia's shores, but there appeared to be no quick solution to the crisis.
Malaysian Foreign Minister Anifah Aman met with his counterpart from Bangladesh, Abul Hassan Mahmood Ali, ahead of a meeting with the Indonesian and Thai foreign ministers scheduled for Wednesday, officials said.
But more than two weeks into a regional humanitarian crisis, the stance of Malaysia, Thailand and Indonesia remained unchanged — that none wants to take the migrants in, fearing that accepting a few would result in an unstoppable flow. Myanmar, from where many of the migrants have fled, appears unwilling to engage in talks.
"I have already stated that we cannot afford to accept more of them, as a huge number already exist here — and so far no countries want to settle them," Anifah was quoted as saying after Sunday's talks by the online edition of Malaysia's government-linked mass daily New Straits Times.
The Malaysian and Bangladeshi foreign ministers met in Sabah state on Borneo Island as part of a pre-planned annual consultation between the two countries, officials said.
"We have to look at our own interests too, our social problems and security problems — we have to take that into consideration," Anifah said.
"We are asking Myanmar to participate in finding a solution," he added.
Boatloads of more than 2,000 migrants — ethnic Rohingya Muslims fleeing persecution in Myanmar and Bangladeshis trying to escape poverty — have landed in Indonesia, Malaysia and Thailand in recent weeks. Aid groups estimate that thousands more are stranded at sea after a crackdown on human traffickers prompted captains and smugglers to abandon their human cargo.
Navy ships from Malaysia, Thailand and Indonesia have in recent days intercepted boats packed with desperate, hungry migrants, giving them food and water and sending them away — a move that sparked international outrage.
An increasingly alarmed United Nations has warned that pushing the boats away could create a crisis of "floating coffins" and urged regional leaders to put human lives first. The United States has urged governments not to push back new boat arrivals.
Malaysia is the current chair of the 10-nation Association of Southeast Asian Nations, or ASEAN, which has been criticised for long ignoring the plight of Myanmar's Rohingya.
Malaysia is also the desired destination for most of the migrants. The Muslim-majority country has hosted more than 45,000 Rohingya over the years, but now says it can't accept any more.
Senior officials at Malaysia's foreign ministry said Sunday that a three-way meeting would take place Wednesday in Kuala Lumpur with the foreign ministers of Indonesia and Thailand. They spoke on condition of anonymity because they were not authorised to speak to the media.
Indonesian Foreign Minister Retno Marsudi plans to attend the meeting, her spokesman, Arrmanatha Nasir, said in a text message to The Associated Press. Phone calls to the spokesman for Thailand's foreign ministry rang unanswered.
Efforts are also being made to meet with representatives from Myanmar, the Malaysian officials said.
Myanmar's cooperation is seen as vital to solving the crisis, but its government has already cast doubt on whether it will attend a conference to be hosted by Thailand on May 29 that is to include 15 Asian nations affected by the emergency.
"We are not ignoring the migrant problem, but our leaders will decide whether to attend the meeting based on what is going to be discussed," Maj. Zaw Htay, director of the office of Myanmar's president, said Saturday. "We will not accept the allegations by some that Myanmar is the source of the problem."
He directed some of the blame on Myanmar's neighbours, saying that from a humanitarian point of view, "it's sad that these people are being pushed out to sea by some countries".
Southeast Asia for years tried to quietly ignore the plight of Myanmar's 1.3 million Rohingya, but is now being confronted with a dilemma that in many ways it helped create.
ASEAN adheres to a strict policy of non-interference — an approach that has blocked public criticism of Myanmar in the past, and that critics say enables member countries to commit abuses without consequences.
The Rohingya Muslims have faced decades of state-sanctioned discrimination in Myanmar, which is predominantly Buddhist. In the past three years, Rohingya were targeted by violent mobs of Buddhist extremists, leaving hundreds dead and sparking an exodus of more than 120,000 people, according to the UN's refugee agency.
The UN has called the Rohingya one of the most persecuted groups in the world.
Related Articles
May 20,2015
In a major diplomatic breakthrough that could ease Southeast Asia's migrant crisis, Indonesia and Malaysia offered Wednesday to temporarily take in thousands of people who have been stranded at sea but appealed for international help, saying the crisis is a global, not regional, problem.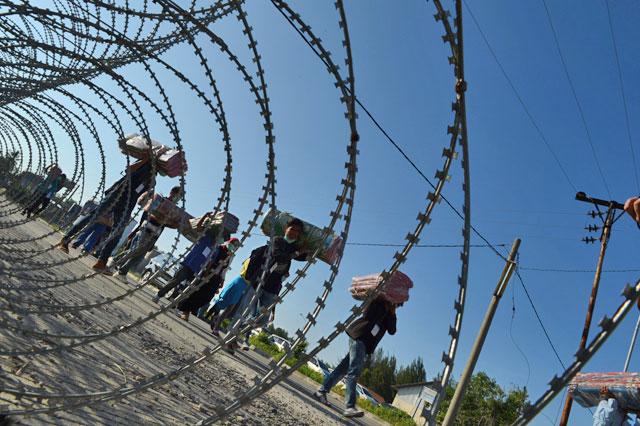 May 19,2015
At least 2,000 migrants stalked by hunger and violence have been trapped for weeks on boats off Myanmar, the UN said Tuesday, as Indonesia called for a regional effort to tackle the crisis.
May 23,2015
YANGON, Myanmar — UN Secretary General Ban Ki-moon on Saturday urged Southeast Asian nations to deal with the causes behind a growing humani
Newsletter
Get top stories and blog posts emailed to you each day.