You are here
Merkel heads for fourth term, hard-right eyes first seats
AfD could emerge as Germany's third-strongest party
By AFP - Sep 24,2017 - Last updated at Sep 24,2017
German Chancellor and CDU Party leader Angela Merkel casts her vote at a polling station on Sunday in Berlin during general elections (AFP photo)
BERLIN — Germans voted on Sunday in a general election expected to hand Chancellor Angela Merkel a fourth term while the hard-right nationalist Alternative for Germany (AfD) Party was expected to make history by winning its first seats in parliament.
Europe's most powerful woman appears all but assured of winning another term, matching the 16-year reign of her mentor Helmut Kohl.
Surveys suggest her conservative CDU/CSU alliance has a double-digit lead over its nearest rivals, the centre-left Social Democratic Party (SPD) of Martin Schulz.
Polling stations in Europe's top economy will close at 1600 GMT, with exit polls due out immediately afterwards.
With four other parties predicted to clear the 5-per cent threshold to enter the Bundestag, the highest number since the 1950s, it could take months of coalition wrangling before the next government takes shape.
But mainstream parties have already ruled out talking to the anti-Islam, anti-immigration AfD, which is polling at 11 to 13 per cent and could emerge as Germany's third-strongest party.
Alarmed by the prospect of what Foreign Minister Sigmar Gabriel branded "real Nazis" entering the Bundestag for the first time since World War II, politicians used their final days of campaigning to urge voters to reject the AfD.
"This Alternative for Germany is no alternative. They are a shame for our nation," former European Parliament chief Schulz told a rally on Friday.
The latest surveys put support for Merkel's conservative block at 34-36 per cent, with the SPD trailing at 21-22 per cent — which would translate into a historic low for the party.
Despite bracing for a drubbing, Schulz was all smiles as he and his wife cast their ballot in his western hometown of Wuerselen.
Preliminary figures indicated that turnout was up compared to the 2013 election in major cities including Berlin, Munich and Hamburg.
Bombshell
Merkel, 63, whose campaign events were regularly disrupted by jeering AfD supporters, said at her final stump speech in the southern city of Munich that "the future of Germany will definitely not be built with whistles and hollers".
Observers say a strong showing by the AfD, which has capitalised on anger over the influx of a million migrants and refugees since 2015, would hit Germany like a bombshell.
"If the AfD becomes the leading opposition party, they will challenge key themes," said Thorsten Benner, director of the Global Public Policy Institute in Berlin. "It will very much change the tone of debate in parliament."
Aside from the populist noise, the past two months of campaigning have been widely criticised as lacklustre, with few hot-button issues dividing the main contenders.
Commentators say Merkel's reassuring message of stability and prosperity has resonated in greying Germany, where more than half of the 61 million voters are aged 52 or older.
Schulz, on the other hand, has struggled to gain traction with his calls for a more socially just Germany at a time when the economy is humming and employment is at a record low.
The SPD has also found it hard to shine after four years as the junior partner in Merkel's left-right "grand coalition", marked by broad agreement on major topics, from foreign policy to migration.
'Sleeping-pill politics'
In the final stretch, the more outspoken Schulz told voters to reject Merkel's "sleeping-pill politics" and vote against "another four years of stagnation and lethargy".
Germany's best-selling daily Bild at the weekend said 61-year-old Schulz found his voice as he neared the finish line, and praised him for "fighting until the end".
"Germany doesn't just need a chancellor. It also needs an opposition leader. Schulz has started to sound like one," the newspaper wrote.
The CDU and the SPD have signalled they are not keen to continue their loveless marriage, and many rank-and-file SPD members believe the traditional working-class party would benefit from a stint in opposition to rekindle its fighting spirit.
This would leave the presumed winner Merkel in need of new coalition partners — possibly the liberal and pro-business Free Democrats, who are hoping for a comeback after crashing out of parliament four years ago.
Another potential partner would be the ecologist and left-leaning Greens Party, which, however, starkly differs with the FDP on issues from climate change to migration policy.
Pundits have pointed out that a significant number of voters remained undecided until the last minute, suggesting the final outcome could throw up some surprises depending on turnout.
In the western city of Frankfurt, 66-year-old Harald said he was still unsure who to vote for as he headed home from his night shift as a security guard in the leafy Westend suburb.
"I will make up my mind once I'm in the polling booth. You can forget about the AfD," he told AFP.
Related Articles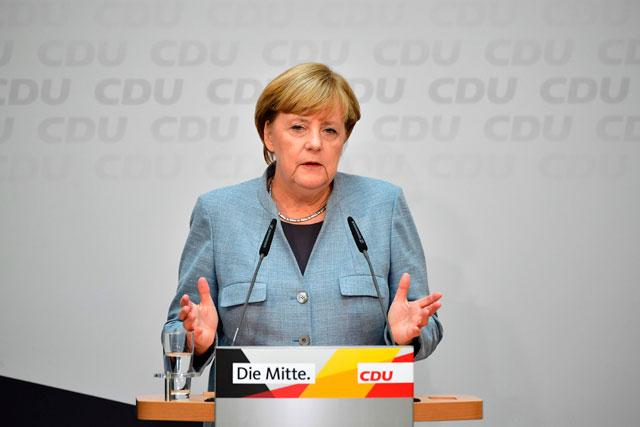 Sep 25,2017
BERLIN — Chancellor Angela Merkel said Monday she would talk with all mainstream parties about trying to form a "good, stable" government af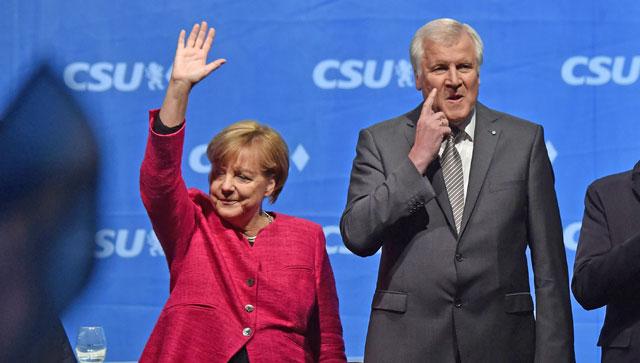 Oct 08,2017
BERLIN — Two weeks after winning elections with a reduced majority, German Chancellor Angela Merkel took a first step on Sunday toward formi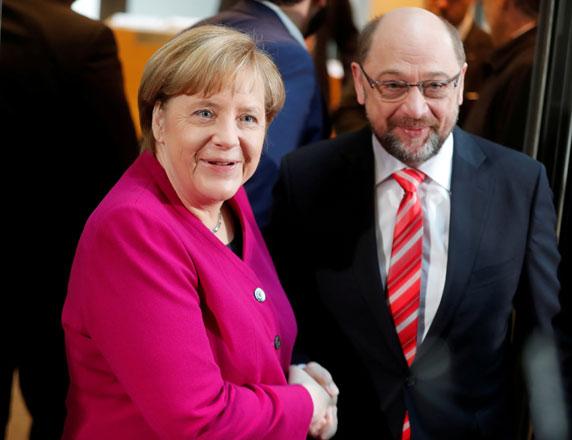 Jan 07,2018
BERLIN — Chancellor Angela Merkel said on Sunday she was optimistic her conservatives and the Social Democrats (SPD) could cut a deal as the
Newsletter
Get top stories and blog posts emailed to you each day.