You are here
N. Korea's missile likely failed after launch from submarine
By AP - Jul 10,2016 - Last updated at Jul 10,2016
SEOUL, South Korea — North Korea launched a ballistic missile from a submarine, but it likely failed in its early stage, the latest in a string of tests that are part of efforts by the North to advance technology capable of delivering nuclear warheads, the US and South Korea said.
The US Strategic Command said that the missile was tracked Saturday over the sea between the Korean Peninsula and Japan, where it apparently fell.
It was launched from a location near the North Korean coastal town of Sinpo, where analysts have previously detected efforts by the North to develop submarine-launched ballistic missile systems, said an official from Seoul's defence ministry, speaking on condition of anonymity because of office rules.
South Korea's joint chiefs of staff said in a statement that it presumed the missile successfully ejected from the submarine's launch tube, but failed in its early stage of flight. South Korea's Yonhap news agency said that the missile likely flew only a few kilometres before exploding in midair, but the defence ministry official couldn't confirm the report.
North Korea acquiring the ability to launch missiles from submarines would be an alarming development for rivals and neighbours because missiles from submerged vessels are harder to detect in advance. While security experts say it's unlikely that North Korea possesses an operational submarine capable of firing missiles, they acknowledge that the North is making progress on such technology.
North Korea already has a considerable arsenal of land-based ballistic missiles and is believed to be advancing its efforts to miniaturize nuclear warheads mounted on missiles through nuclear and rocket tests.
US Army Gen. Curtis M. Scaparrotti, NATO's top military commander, told reporters Saturday that North Korea's latest missile test represents a serious threat, both to the region and the US
"With every launch, they're getting better and they're working out their problems," said Scaparrotti, who until recently commanded US forces in South Korea.
North Korea last test-fired a submarine-launched ballistic missile in April, calling it as a success that strengthened its ability to attack enemies with "dagger of destruction". The North also test-fired a submarine-launched ballistic missile on December 25, but that test was seen as a failure, the South's joint chiefs of staff said. The North first claimed a successful submarine-launched missile test in May last year.
Saturday's launch came a day after US and South Korean military officials said they were ready to deploy an advanced US missile defence system in South Korea to cope with North Korean threats.
Related Articles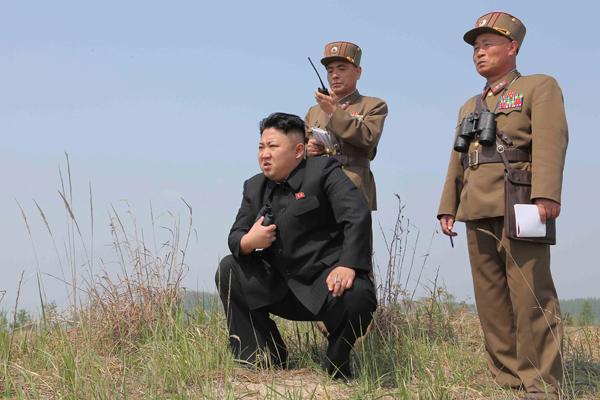 Jul 09,2016
SEOUL — North Korea on Saturday test-fired what appeared to be a submarine-launched ballistic missile (SLBM), Seoul's defence ministry said,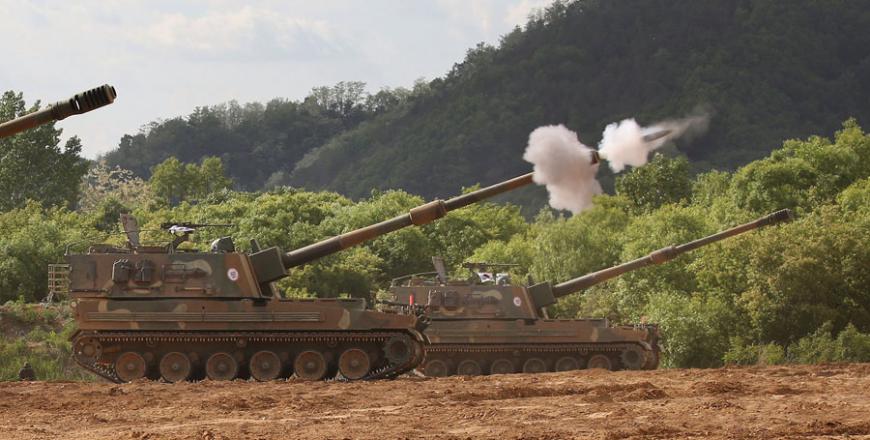 May 20,2015
North Korea said Wednesday it had perfected the technology to make nuclear warheads, not long after announcing it had launched a ballistic missile from a submarine, dramatically upping military brinkmanship with its US-led foes.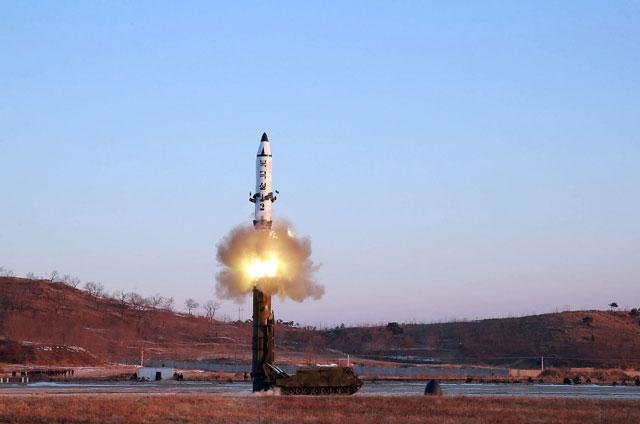 Feb 13,2017
SEOUL — North Korea said on Monday it had successfully test-fired a new type of medium- to long-range ballistic missile the previous day, cl
Newsletter
Get top stories and blog posts emailed to you each day.