You are here
North Koreans vote in parliament 'election'
By AFP - Mar 09,2014 - Last updated at Mar 09,2014
SEOUL — Almost all North Koreans cast their ballots Sunday in a pre-determined election for a rubber-stamp parliament — an exercise that doubles as a national head count and may offer clues to power shifts in Pyongyang.
All registered voters — except those who are currently abroad — took part in the nationwide elections for members of the Supreme People's Assembly (SPA), the state-run KCNA news agency said.
Those who are ill or infirm and cannot travel to polling stations are casting votes at special "mobile ballot boxes", it said.
"Overjoyed" voters rushed to polling stations across the country from early in the morning, it claimed, adding many danced and played music on the street in praise of the leader, Kim Jong-un.
The North's state TV showed hundreds of people across the country clad in brightly-coloured traditional dresses dancing in circles on the street. Kim also cast his vote along with high-ranking army and party cadres.
Apart from the physical casting of votes, there is nothing democratic about the ballot. The results are a foregone conclusion, with only one approved candidate standing for each of the 687 districts.
The isolated communist state has for decades boasted voter turnouts of nearly 100 per cent for its "elections" in which an uncontested candidate wins unanimously at all times.
It was the first election to the SPA under the leadership of Kim, who took over the reins of power on the death of his father, Kim Jong-il, in December 2011.
And like his father before him, Kim stood as a candidate — in constituency number 111, Mount Paektu.
Koreans have traditionally attributed divine status to Mount Paektu and, according to the North's official propaganda, Kim Jong-Il was born on its slopes.
TV footage showed hundreds of soldiers queuing up at a polling station in constituency number 111 and dancing in unison on the street to festive music.
Portraits of Jong-il and Kim Il-sung — Jong-un's late grandfather and the nation's founding president — were hung on the wall behind the ballot box. Soldiers deeply bowed to the portraits after casting their votes.
"I gave the vote, the evidence of my loyalty, to our supreme leader comrade," one soldier said in a TV interview.
Elections are normally held every five years to the SPA, which only meets once or twice a year, mostly for a day-long session, to rubber-stamp budgets or other decisions made by the ruling Workers' Party.
The last session in April 2013 adopted a special ordinance formalising the country's position as a nuclear weapons state — a status that both South Korea and the United States have vowed not to recognise.
The real interest for outside observers is the final list of candidates or winners — both lists being identical.
Many top Korean officials are members of the parliament, and the election is an opportunity to see if any established names are absent.
It comes at a time of heightened speculation over the stability of Kim's regime.
Kim has already overseen sweeping changes within the North's ruling elite — the most dramatic example being the execution of his powerful uncle and political mentor Jang Song-thaek in December on charges of treason and corruption.
"It's a chance to see who might be tagged for key roles under Kim Jong-un," said professor Yang Moo-jin of the University for North Korean Studies.
Policy clues
"The list of names can also point to what, if any, generational changes have been made and what policy directions Kim Jong-un might be favouring," Yang said.
In the absence of any competing candidates, voters are simply required to mark "yes" next to the name on the ballot sheet.
"Let us all cast 'yes' votes," said one of many election banners that state TV showed being put up in the capital Pyongyang.
And they do.
The official turnout at the last election in 2009 was put at 99.98 per cent of registered voters, with 100 per cent voting for the approved candidate in each seat.
For the North Korean authorities, the vote effectively doubles as a census, as election officials visit every home in the country to ensure all registered voters are present and correct.
"At any other point in the year, family members of missing persons can get away with lying or bribing surveillance agents, saying that the person they are looking for is trading in another district's market," said New Focus International, a defector-run website dedicated to North Korean news.
"But it is during an election period that a North Korean individual's escape to China or South Korea becomes exposed," it said.
Kim Jong-un has ramped up border security in an effort to curb defections, but more than 1,500 made it to South Korea last year via China.
Ahn Chan-il, a former defector who heads the World Institute for North Korea Studies in Seoul, said the crackdown was undermining the accuracy of the census, with many local officials not daring to report people missing from their neighbourhood.
"Otherwise, they would find themselves in trouble as it's their responsibility," Ahn told AFP.
Related Articles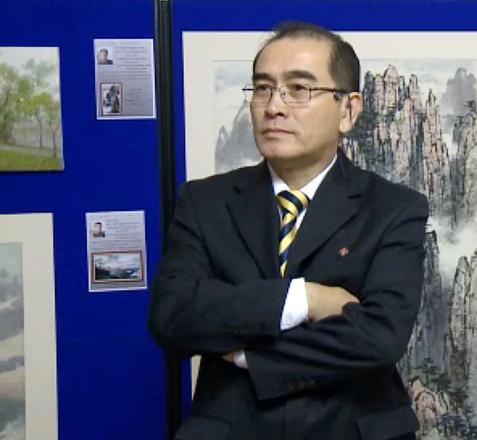 Aug 17,2016
SEOUL — South Korea said Wednesday that North Korea's deputy ambassador to Britain had defected to Seoul, in a rare and damaging loss of dip
Jun 04,2018
SEOUL, South Korea — Syrian President Bashar Al Assad said he plans to visit North Korean leader Kim Jong-un, North Korean state media repor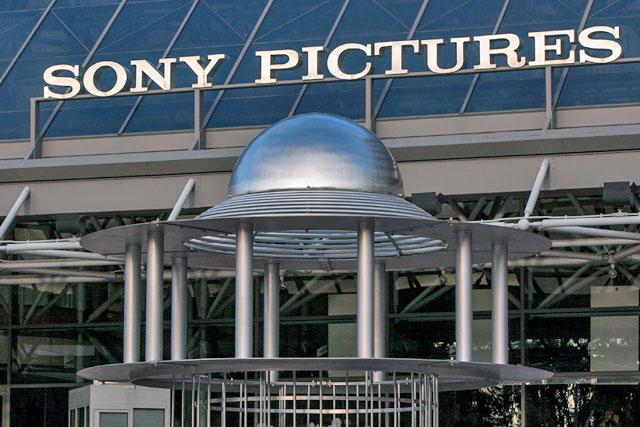 Dec 20,2014
North Korea on Saturday proposed a joint investigation with the US into the hacking attack against Sony Pictures Entertainment, warning of "serious" consequences if Washington rejects a probe that it believes would prove Pyongyang had nothing to do with the cyber attack.
Newsletter
Get top stories and blog posts emailed to you each day.