You are here
Offensive will usher in peace — Pakistan PM
By AFP - Jun 16,2014 - Last updated at Jun 16,2014
MIRANSHAH, Pakistan — Pakistan Prime Minister Nawaz Sharif said Monday an ongoing military offensive against the Taliban will usher in peace as militants vowed revenge and warned foreign firms to leave the country.
The army has deployed tanks, ground troops and jets in the troubled North Waziristan tribal area a week after an attack on Karachi airport killed dozens, marking the end of the troubled peace process.
The military encountered relatively little resistance Monday, feeding observers' doubts about the effectiveness of the operation after many local and foreign fighters slipped across the border to Afghanistan ahead of the long-expected offensive.
The Pakistani Taliban has vowed to hit back against the government, with major cities bracing for revenge attacks by tightening security at key installations and ordering soldiers to patrol the streets.
Sharif was elected last year vowing to bring an end to the Taliban's insurgency through dialogue, but told parliament on Monday the militants had failed to uphold their side of the bargain by ending violence.
Pakistan's allies, particular the United States, have long called for an operation in the mountainous tribal territory to flush out groups like the Haqqani network, which use the area to target NATO troops in neighbouring Afghanistan.
"On the one hand we were talking to them in a peaceful manner and on the other side they were spreading fire and blood from courtrooms in Islamabad to Karachi airport," Sharif said.
"We have decided to make Pakistan as a land of peace. I believe that this operation would be the beginning of an era of peace and tranquility," he added.
"We will no longer allow Pakistan to be a sanctuary for terrorism at any cost."
Earlier the Tehreek-e-Taliban Pakistan (TTP) warned foreign countries to stop doing business with the government and supporting its "apostate army".
"We warn all foreign investors, airlines and multinational corporations that they should immediately suspend their ongoing matters with Pakistan... otherwise they will be responsible for their own loss," TTP spokesman Shahidullah Shahid said in a statement.
"We will burn your palaces in Islamabad and Lahore," he said, referring to the government.
Little resistance
Air force jets have been pounding suspected militant hideouts in the region since Sunday and have been joined by tanks and infantry engaging in heavy artillery strikes.
The military on Monday suffered its first casualties, losing six soldiers to a bomb blast at the village of Ghulam Khan, according to an official statement. Three others were injured.
An AFP reporter in North Waziristan's main town of Miranshah said tanks were now stationed in the bazaar.
But firing was occurring only intermittently and there appeared to be relatively little resistance.
The militants' death toll so far stands at 177, according to the military. The figures cannot be verified independently.
In the town of Bannu 10 kilometres from the border with North Waziristan, hundreds of military trucks with mounted machineguns were on their way to the combat zone, as were oil tankers and a military field hospital.
Some 62,000 people have fled the region so far for other parts of Pakistan according to official data, with "hundreds of thousands" eventually expected to leave, said Arshad Khan, a relief official who was overseeing the construction of two refugee camps.
Thousands of others have fled across the border into Gorbaz district in Afghanistan's Khost province, said Mobarez Mohammad Zadran, a spokesman for the provincial governor.
"The Afghan government has assisted with food and non-food items," he added
The military operation, named 'Zarb-e-Azb' after a sword the Prophet Mohammad used in battle, is the latest by the military against insurgents since Pakistan joined the US-led "war on terror" after 9/11.
Several analysts said troops would likely gain control of the territory relatively quickly, partly because of the exodus across the Afghan border.
Doubts remain about whether the offensive would lead to lower levels of militant violence.
Related Articles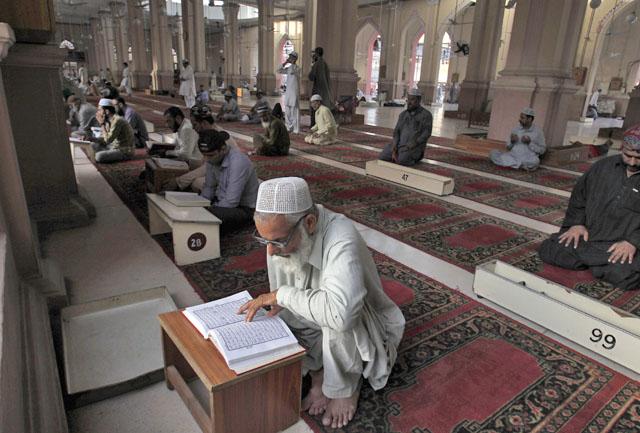 Jun 30,2014
Pakistan's military launched a ground assault in the North Waziristan tribal area on Monday, beginning a new phase in its offensive against Taliban militants, after nearly half-a-million civilians fled the fighting.
Jul 06,2014
Hundreds of Taliban fighters rushed to disguise themselves with new haircuts in the weeks before a Pakistani army assault, it has emerged, as refugees revealed details of life under the militants — and their taste for imported luxuries.
Jun 09,2014
Twenty-eight people were killed as Pakistan's military fought an all-night battle Monday with Taliban gunmen who besieged Karachi airport armed with rocket launchers and suicide vests, leaving a nascent peace process in tatters.
Newsletter
Get top stories and blog posts emailed to you each day.