You are here
Pakistan airport raid kills 28 as Taliban vow vengeance
By AFP - Jun 09,2014 - Last updated at Jun 09,2014
KARACHI — Twenty-eight people were killed as Pakistan's military fought an all-night battle Monday with Taliban gunmen who besieged Karachi airport armed with rocket launchers and suicide vests, leaving a nascent peace process in tatters.
Ten militants were among the dead, officials said, as Pakistan's biggest city witnessed a return of the kind of spectacular offensive waged before by the Tehreek-e-Taliban Pakistan (TTP) during an insurgency that has claimed thousands of lives since 2007.
The attack at Karachi's Jinnah International Airport began just before midnight Sunday. At around dawn, the military said that all 10 attackers had been killed.
Some of the gunmen were dressed in army uniform, as authorities put their mangled bodies, assault rifles, grenades and rocket launchers on show for the press. At least three blew up their suicide vests, witnesses said, and one severed head formed part of the grisly display.
But after authorities initially declared the airport cleared around dawn, an AFP reporter witnessed fresh gunfire break out inside the airport — where explosions and fires had erupted during the night — prompting security forces to relaunch the operation.
"The attack is over and we have cleared the area of all militants," a spokesman for the paramilitary Rangers, Sibtain Rizvi, told reporters later after nearly 12 hours of fighting in all.
The bodies of the 18 victims of the Taliban assault — including 11 airport security guards and four workers from Pakistan International Airlines (PIA) — were taken to a Karachi hospital where another 26 wounded people were being treated, a hospital official said.
After the siege, some 50 Civil Aviation Authority (CAA) and PIA employees who had been trapped inside the building all night were seen leaving. PIA spokesman Mashud Tajwar said no airline passengers were caught up in the incident.
Prime Minister Nawaz Sharif's office issued a statement "commending the bravery" of security forces and saying normal flight operations would resume in the afternoon, while Afghan President Hamid Karzai — who is battling his own Taliban insurgency — condemned the attack in a statement.
The airport remained on high alert late Monday with military patrolling the area as engineers carry out inspections on planes before outbound flights resume, a CAA official said.
Latest revenge
The TTP said the brazen attack was its latest revenge for its late leader Hakimullah Mehsud, who was killed in a US drone strike in November.
TTP spokesman Shahidullah Shahid said the Pakistani government had used peace talks as a ruse and promised more attacks to come in retaliation against recent air strikes in the tribal areas bordering Afghanistan.
A statement later issued by the group said the targets were selected "to have minimum public loss and maximum loss of government personnel", implying the TTP had not planned to attack any planes on the airport tarmac.
Talks to end the TTP's bloody seven-year insurgency in Pakistan have been under way since February, after Sharif returned to power last year, but little clear progress has resulted and more than 300 people have been killed in militant strikes since then.
The assault will raise fresh concerns about Pakistan's shaky security situation and questions about how militants were able to penetrate the airport, which serves one of the world's biggest cities.
Related Articles
Jun 10,2014
Taliban gunmen attacked a security post outside Pakistan's Karachi airport on Tuesday, a day after an all-night siege by the militants left 37 dead and shredded a tentative peace process.
Jun 25,2014
Gunmen opened fire on a passenger jet while it was landing in Pakistan's troubled northwest, killing a woman passenger and wounding two crew as the military battles Taliban insurgents in the region.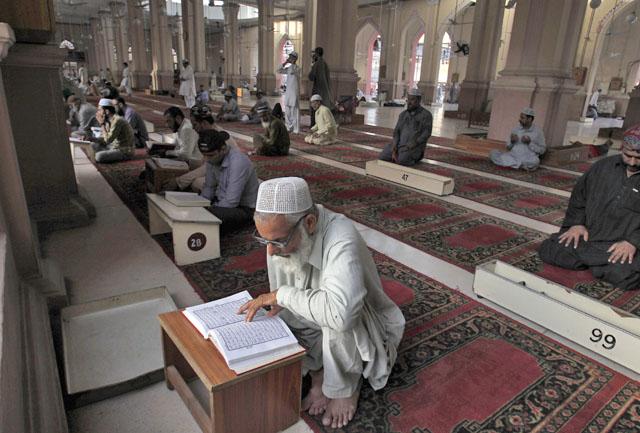 Jun 30,2014
Pakistan's military launched a ground assault in the North Waziristan tribal area on Monday, beginning a new phase in its offensive against Taliban militants, after nearly half-a-million civilians fled the fighting.
Newsletter
Get top stories and blog posts emailed to you each day.