You are here
Poll finds world prefers Hillary Clinton as US president
By JT - Jul 04,2016 - Last updated at Jul 04,2016
In this June 27 file photo, Democratic presidential candidate Hillary Clinton, is introduced by Sen. Elizabeth Warren, D-Mass. (left) at a rally at the Cincinnati Museum Centre at Union Terminal in Cincinnati (AP photo)
AMMAN — Citizens around the world are very concerned with the ramifications of a Donald Trump presidency, according to a poll conducted by Ipsos.
In a survey conducted in 25 countries, most citizens, 57 per cent, say they would vote for US Democratic presidential candidate Hillary Clinton; far surpassing her Republican rival, Trump, 13 per cent. Thirty per cent of respondents have not chosen either candidate, Ipsos said in a statement sent to The Jordan Times this week.
Only 9 per cent of those surveyed in 25 countries believe that Trump, perceived as a controversial candidate, will have a positive impact on world peace and security, and 54 per cent believe that the election of the former first lady, Clinton, would be a positive step to keep the peace.
From an economic standpoint, those surveyed by Ipsos expressed pessimism towards the Republican candidate's ability to bring about positive change on the global economy. Only 14 per cent of respondents believe that he may have a positive impact on the economy, the statement said.
Clinton on the other hand, received the backing of 46 per cent of respondents, reflecting their belief in her ability to boost the global economy.
According to the survey, Mexico appears to be the most pro-Clinton country and global superpowers are in support of Trump.
The Republican candidate has indicated that he has plans to build a "wall" between the US and Mexico, to prevent what he described as "drug smugglers" from entering the country.
The pollster said Trump would only receive 1 per cent of Mexicans votes if the population was eligible to vote for the president of the United States.
In contrast, Trump has surpassed Clinton in the US' rival economic and political superpower countries, China and Russia, where he received 32 per cent and 28 per cent in support from the surveyed citizens respectively, the poll showed. Clinton on the other hand received 28 per cent support from the Chinese respondents and 12 per cent from the Russians.
In Muslim countries, the survey found that Trump's statements and plans, including plans to prevent Muslims from entering the US and to monitor mosques, has boosted Clinton's edge.
In Turkey, Trump gathered only 13 per cent of potential votes while Clinton received 57 per cent, Ipsos said.
In other European countries, Trump's popularity is greatly limited, such as in France, Germany, Spain and Britain, where he received 7 per cent, 9 per cent, 6 per cent and 11 per cent in potential support, respectively in those nations.
Related Articles
Nov 09,2016
NEW YORK — Republican Donald Trump stunned the world by defeating heavily favoured rival Hillary Clinton in the US presidential election, en
Jun 11,2016
JERUSALEM — An Israeli college has conducted an opinion poll of attitudes inside Egypt and Saudi Arabia, finding virtually no support for pr
Oct 10,2016
WHITE PLAINS, United States — Donald Trump and Hillary Clinton on Monday headed back to the campaign trail after a fiery presidential debate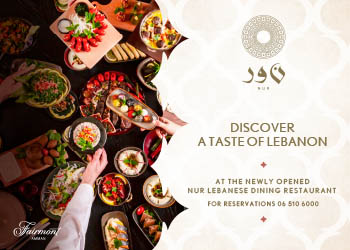 Newsletter
Get top stories and blog posts emailed to you each day.