You are here
Putin dismisses US hacking claims as pre-election ploy
Kremlin strongman accuses US officials of portraying Russia as 'enemy'
By AFP - Oct 16,2016 - Last updated at Oct 16,2016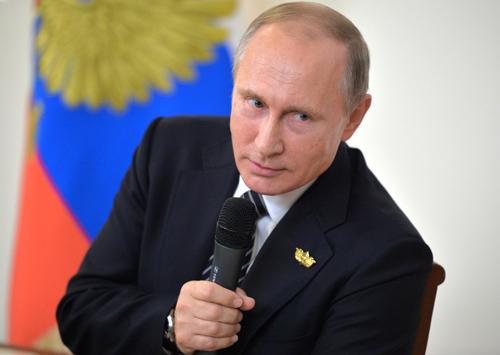 Russian President Vladimir Putin speaks during the news conference following the meeting of the BRICS member states' leaders at Taj Exotica hotel in Goa, on Sunday (AFP photo)
MOSCOW — President Vladimir Putin on Sunday said US claims Russia had directed cyber attacks against Washington sought to "distract" American voters from domestic problems.
Washington last week formally accused the Russian government of trying to "interfere" in the 2016 White House race by hacking US political institutions, charges the Kremlin has repeatedly dismissed.
"There are lots of problems [in the United States]," Putin said in a televised press conference on the sidelines of the BRICS summit in India.
"And in these conditions, many resort to tried-and-tested methods to distract voters' attention from their own problems."
The Kremlin strongman accused US officials of portraying Russia as an "enemy" in order to "unite a country in the fight" against it.
"This card is being played actively," he said.
The Kremlin on Saturday slammed Washington for its "unprecedented" threats after US Vice President Joe Biden told NBC that Putin would receive a "message" over the alleged hacking.
Biden said Washington would respond to the alleged attacks "at the time of our choosing and under the circumstances that have the greatest impact".
NBC later reported that the CIA was preparing a retaliatory cyber attack "designed to harass and 'embarrass' the Kremlin leadership".
Russian Foreign Minister Sergei Lavrov told CNN earlier this week that the hacking claims were "flattering" but baseless, with not a "single fact" to back them up.
Striking a more conciliatory note, Putin said on Sunday he hoped Moscow and Washington could improve their relations once "this difficult period in the political life of the United States will pass".
The Kremlin was propelled to the heart of American politics in July after Hillary Clinton's campaign blamed Russia for an embarrassing leak of e-mails from the Democratic National Committee.
Russia has been accused of favouring Republican candidate Donald Trump — who has praised Putin and called for better ties with Moscow — over the more hawkish Clinton.
Russia's relations with the United States have fallen to their post-Cold War nadir over the conflict in Ukraine and stalled efforts to end the five-year Syrian war.
Related Articles
Jul 27,2016
WASHINGTON — President Barack Obama's decision to identify Russia as almost certainly the culprit in hacking the Democratic National Committ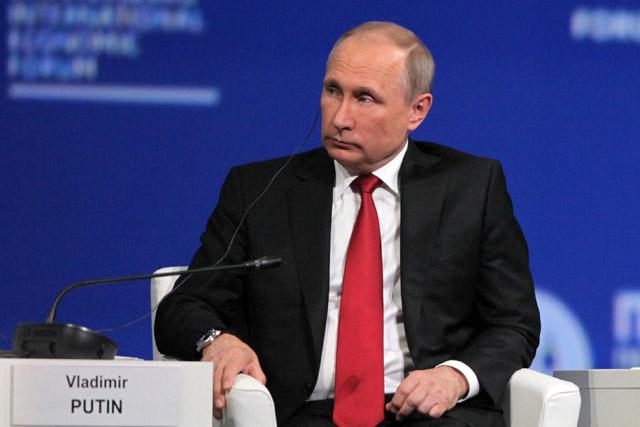 Jun 03,2017
WASHINGTON — Russian President Vladimir Putin said hackers trying to influence last year's US election could have been from anywhere, q
Dec 11,2016
WASHINGTON — President-elect Donald Trump dismissed a brewing storm over Russian cyber meddling in the US election, rejecting as "ridiculous
Newsletter
Get top stories and blog posts emailed to you each day.