You are here
Putin scraps plutonium disposal deal with 'unfriendly' US
By AFP - Oct 03,2016 - Last updated at Oct 03,2016
MOSCOW — Russian President Vladimir Putin on Monday ordered a halt to an agreement with the United States on plutonium disposal, citing Washington's "unfriendly actions".
The deal, signed in 2000, was meant to allow both nuclear powers to dispose of weapons-grade plutonium from their defence programmes, a move seen as a key step in the disarmament process.
The two countries recommitted to the deal in 2010.
Putin charged earlier this year that the United States was not honouring the agreement by disposing of plutonium in a way that allowed it to retain its defence capabilities.
The suspension is symbolic of the breakdown in nuclear nonproliferation cooperation, an expert said.
The decree published on Monday states that Russia is pulling out of the agreement "due to a drastic change in circumstances, the appearance of a threat to strategic stability due to unfriendly actions of the United States toward Russia".
It claimed that Washington was "unable" to carry out the terms of the agreement and that Moscow "must take urgent measures to defend Russian security".
"It's a symbolic gesture that demonstrates that the sides no longer cooperate in this sphere," said independent military expert Alexander Golts, adding that it was not the first agreement to be suspended in the non-proliferation sphere.
The US-Russian Plutonium Management and Disposition Agreement obliged Moscow and Washington to dispose of no less than 34 tonnes of weapon-grade plutonium by irradiating it or transforming it into so-called MOX (mixed oxide) fuel.
The building of a MOX fuel reprocessing plant was opposed in the United States in the wake of the 2011 Fukushima nuclear disaster in Japan over safety fears and high cost of the project, which is already billions of dollars over budget.
US energy officials have pushed for using another method of disposal, calling for plutonium to be mixed with other substances and stored underground, but Moscow argues that any method to dilute plutonium is reversable.
Russia is locked in its worst stand-off with the West since the Cold War over its 2014 annexation of Crimea and the conflict in Ukraine.
Related Articles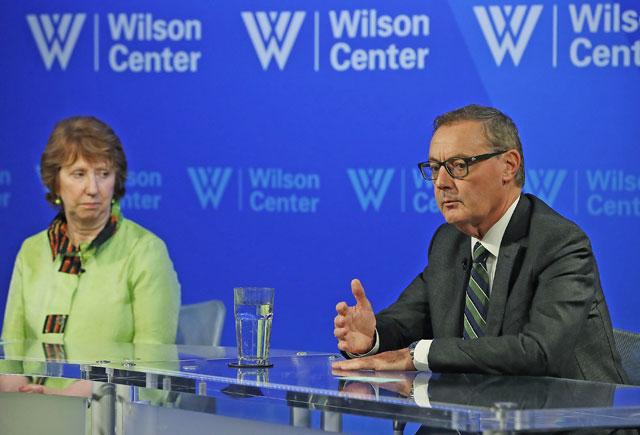 Jun 03,2018
PARIS/WASHINGTON — The remaining parties to the Iran nuclear deal have warned the United States that its decision to withdraw from the pact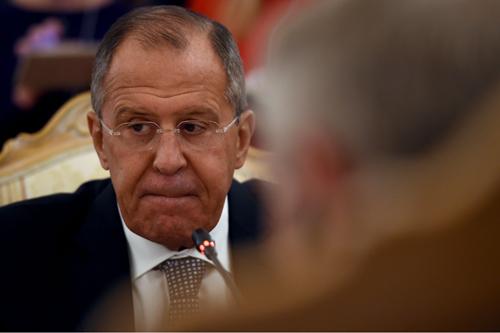 Oct 09,2016
MOSCOW — Russian Foreign Minister Sergei Lavrov said on Sunday he had detected increasing US hostility towards Moscow and complained about w
Feb 12,2014
After Russian President Vladimir Putin visited Ukraine last July, US diplomats got a private recap of the message he delivered behind closed doors to the country's leaders. Ukraine, Putin warned, would not be allowed to stray from Moscow's orbit.
Newsletter
Get top stories and blog posts emailed to you each day.