You are here
Sierra Leone orders three-day shutdown to stall Ebola
By AFP - Sep 06,2014 - Last updated at Sep 06,2014
FREETOWN — Sierra Leone said Saturday it will confine people to their homes in a nationwide three-day shutdown later this month aimed at containing the Ebola epidemic threatening west Africa.
Pedestrians and vehicles will be barred from the country's streets, except on essential business, for 72 hours starting from September 19.
"This will be strictly adhered to without exception," government spokesman Abdulai Bayratay told AFP by telephone as he announced the quarantine plan.
"We intend to ensure that the dreaded disease is checked."
The worst-ever outbreak of Ebola has claimed 491 lives in Sierra Leone, one of three countries at the epicentre of the epidemic which has so far killed more than 2,000.
Authorities in Freetown will use the three-day window to search out patients who have not come forward for treatment centres.
"Health workers as well as health-related NGO personnel will make house-to-house checks on homes for likely Ebola sufferers that relatives have hidden," he said.
Bayratay said several new ambulances and up to 30 military vehicles would be arriving to help enforce, and make use of the shutdown, which could be repeated if necessary.
A 7,000-strong patrol force including health workers, civil society activists and community members is to be set up to organise the shutdown, said a statement from the presidency in Freetown.
"Their mission will be to monitor and track contacts, as well as to identify people with Ebola symptoms in order to prevent its transmission," the statement said.
"The decision was made to mobilise the entire population from September 18 to prepare for the confinement."
The Sierra Leone quarantine plan was announced after the World Health Organisation said Friday that the death toll from Ebola since the start of the year had topped 2,000.
The virus has so far claimed 2,097 lives out of 3,944 people infected in Liberia, Guinea and Sierra Leone, the UN health body said.
Nigeria has recorded another eight deaths out of 22 cases. At least 30 more people have died in a separate outbreak in the Democratic Republic of Congo.
Related Articles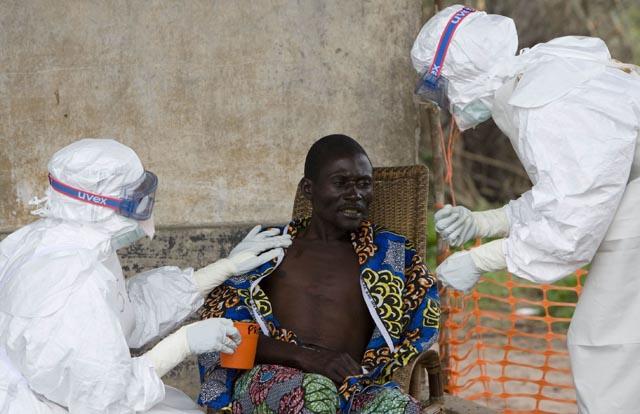 Aug 02,2014
West Africa's Ebola-hit nations announced a cross-border isolation zone on Friday, sealing off the epicentre of the world's worst-ever outbreak as health chiefs warned the epidemic was spiralling out of control.
Sep 03,2014
International medical agency Medecins sans Frontieres said Tuesday the world was "losing the battle" to contain Ebola as the United Nations warned of severe food shortages in the hardest-hit countries.
Aug 26,2014
The World Health Organisation (WHO) said on Tuesday it had shut a laboratory in Sierra Leone after a health worker there was infected with Ebola, a move that may hamper efforts to boost the global response to the worst ever outbreak of the disease.
Newsletter
Get top stories and blog posts emailed to you each day.