You are here
South Korea shutters joint industrial park after North Korean rocket
By AFP - Feb 10,2016 - Last updated at Feb 10,2016
This undated file photo released by North Korea's official Korean Central News Agency on October 15, 2015 shows North Korean leader Kim Jong-un (right) sharing a light moment with soldiers who took part in the October 10 military parade to celebrate the 70th anniversary of its ruling Workers' Party during a photo session with them in Pyongyang (AFP photo/KCNA via KNS)
SEOUL — South Korea on Wednesday announced the total shutdown of a jointly run industrial park in North Korea, saying Pyongyang had been using it to fund its nuclear weapons programmes.
As well as depriving the cash-strapped North of a much-needed source of hard currency, the move was a powerful message of intent in response to the North's nuclear test last month and Sunday's long-range rocket launch.
During more than a decade of operations at the Kaesong estate, Seoul has never before shut it down — despite numerous provocations, ranging from nuclear tests to the shelling of a South Korean border island.
In a statement, the government said it had been left with no option but to take "extraordinary measures" to compel the North to abandon its nuclear ambitions.
The funds Seoul had poured into Kaesong over the years "have ultimately been wrongly harnessed in the service of upgrading North Korea's nuclear weapons and long-range missiles", the statement said.
As a result, the government "has decided to completely shut down" the factory complex.
Set up in 2004 as a symbol of inter-Korean reconciliation, Kaesong lies just 10 kilometres across the border in North Korea.
Home to 124 South Korean companies, employing about 53,000 North Korean workers, its closure marks the demise of the sole remaining major cooperation project between the two Koreas.
Major cash source
The government statement said Kaesong had provided the North with 616 billion won ($560 million) in cash over the years — including 132 billion won in 2015 alone.
Seoul's unilateral move comes as the UN Security Council is still struggling to agree on how far to go in punishing the North for its latest nuclear test and rocket launch.
The North's main diplomatic protector, China, has been resisting pressure from the US and its allies for severe economic penalties.
Tokyo — which feels particularly threatened by North Korea's bellicose moves — unveiled its own fresh sanctions Wednesday.
These included a ban on North Korean ships entering Japanese ports. "Third country" ships that have visited the country will also be barred.
North Korea insists its rocket launches are part of a peaceful space programme, but most in the international community see them as disguised ballistic missile tests.
In the immediate aftermath of Sunday's launch, the US and South Korea announced plans to start formal talks on deploying an advanced missile defence system in the South.
That drew protests from Russia and China, who fear the Terminal High Altitude Area Defence System could target their weapons.
Moscow on Wednesday warned the move could "provoke an arms race in Northeast Asia and complicate the resolution of the nuclear problem on the Korean peninsula".
Kaesong — a vibrant complex that produces labour-intensive goods like clothing and kitchenware — had remained largely immune to turbulent inter-Korean relations.
Even in 2010, when the South accused the North of sinking one of its warships and imposed punitive sanctions, Kaesong stayed open.
The only exception was in 2013 during a period of heightened cross-border tensions when Pyongyang effectively shut down the zone for five months by withdrawing its workers.
Hostage fears
Hong Yong-pyo, Seoul's unification minister in charge of cross-border affairs, said the 184 South Korean managers currently working in Kaesong had been summoned home.
He demanded that Pyongyang ensure "the safe return of our citizens" — a nod to what analysts said were justifiable concerns of a possible hostage situation.
The North Koreans "may detain one or two South Korean nationals and try to use them as a bargaining chip for future negotiations", said Lee In-bae, director of the Seoul-based Korea Peninsula Future Forum.
Hong Hyun-ik of Seoul's Sejong Institute think-tank said Kaesong in the past "symbolised the clear line between political and military turbulence, and civil and economic cooperation".
"But that line has now been crossed.
"I'm afraid of the impact the decision will have on our sovereign ratings, our economy and our financial systems," he said.
The reaction from the owners of the South Korean firms in Kaesong was one of outrage.
While Minister Hong said the shutdown had been "unavoidable" the association representing the owners called it "utterly incomprehensible".
"The government gave us no time to help minimise our financial damage before announcing the decision," their statement complained.
Related Articles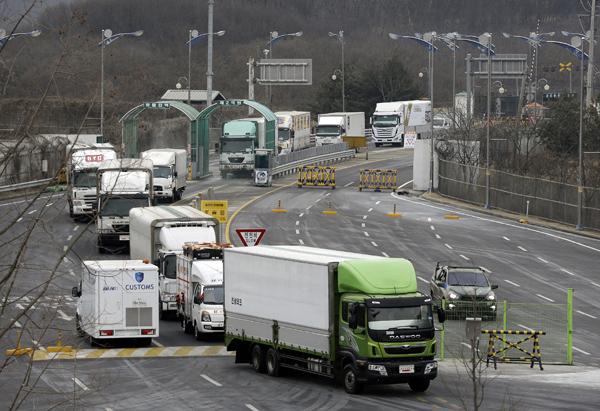 Feb 11,2016
SEOUL — North Korea on Thursday ordered the immediate expulsion of all South Koreans from the jointly run Kaesong industrial zone and the se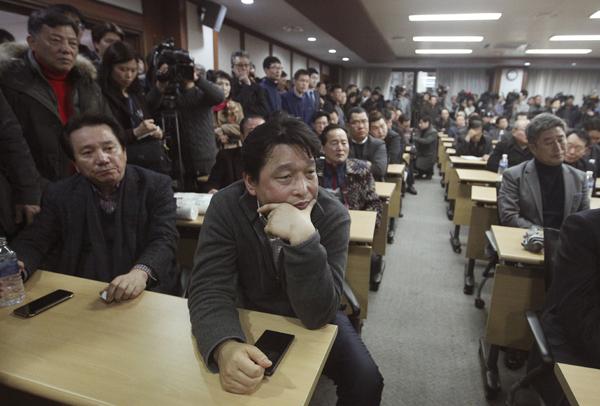 Feb 13,2016
SEOUL — The United States temporarily deployed an additional Patriot missile battery in South Korea in response to North Korea's nuclear tes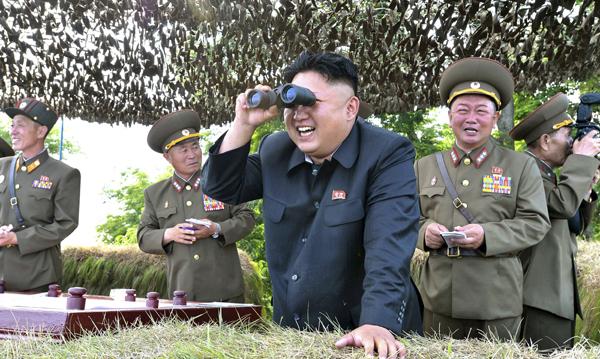 Mar 10,2016
SEOUL — North Korea fired two short-range ballistic missiles into the sea on Thursday in defiance of UN Security Council resolutions, as Sou
Newsletter
Get top stories and blog posts emailed to you each day.