You are here
Spain to dismiss Catalonia's government, call elections
Under Spain's constitution, Madrid enjoys powers to wrest back control of rebellious regions
By AFP - Oct 21,2017 - Last updated at Oct 21,2017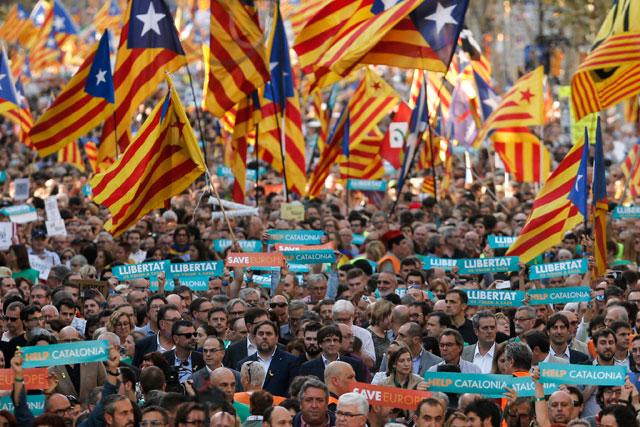 (Centre) Catalan Regional Vice President and Chief of Economy and Finance Oriol Junqueras and Catalan Regional President Carles Puigdemont attend a demonstration on Saturday in Barcelona (AFP photo)
MADRID — Spain announced Saturday that it will move to dismiss Catalonia's separatist government and call fresh elections in the semi-autonomous region in a bid to stop its leaders from declaring independence.
The drastic escalation of Spain's worst political crisis in decades will see separatist leader Carles Puigdemont and his administration stripped of their jobs, Prime Minister Mariano Rajoy told reporters after a crisis meeting of his Cabinet.
Puigdemont's threat to declare independence "has been unilateral, contrary to the law, and seeking confrontation," said Rajoy, adding that he will seek approval from the senate — where his conservatives hold an absolute majority — for permission to dissolve the Catalan parliament and call elections within six months.
In the meantime, the jobs of Puigdemont and his team will be carried out by Spain's national ministers, Rajoy said.
Puigdemont was due to respond at 9:00pm (2100 GMT). In Barcelona, independence supporters took to their balconies banging their pots and pans in protest at Rajoy's decision.
Autonomy is a highly sensitive issue in wealthy Catalonia, which saw its powers taken away under the dictatorship of General Francisco Franco.
Home to 7.5 million people, the northeastern region fiercely defends its language and culture and enjoys control over its policing, education and healthcare.
In a crisis that has rattled stock markets and worried a European Union that is already struggling with Brexit, Catalonia held a banned independence referendum on October 1, with Puigdemont threatening to declare a breakaway state based on its results.
Uncharted legal waters
Under Article 155 of Spain's constitution, Madrid enjoys powers to wrest back control of rebellious regions, but it has never used them before.
Rajoy said he had made the decision reluctantly but had no choice in his battle to keep the country together.
"This was neither our desire nor our intention," he said.
"We are applying Article 155 because the government of a democratic country cannot accept that the law is ignored."
He also insisted that the measures did not amount to "suspending Catalonia's autonomy or self-government", saying it was those who have jeopardised these rights "who are being stopped".
Rajoy said elections had wide backing amongst Catalans who are growing frustrated with politicians' inability to end the deadlock.
"The majority wants it, it is common sense," he said.
A poll for newspaper El Periodico released Saturday indicated 68 per cent of Catalans back elections, although ahead of Rajoy's announcement 66 per cent rejected his move to seize powers from Catalonia.
Separatists of all political stripes, from Puigdemont's conservatives to the far-left, have dominated the Catalan parliament since the last elections in 2015, holding 72 seats out of 135.
'Hellish mess'
Saturday's dramatic developments come a day after Madrid won powerful backing from the king and the EU.
King Felipe VI blasted what he said was an "unacceptable secession attempt" and said Catalonia was "an essential part of 21st century Spain".
"We do not want to give up that which we have built together," he pleaded.
European parliament head Antonio Tajani, accepting a prestigious prize from the king on behalf of the EU, demanded respect for the law in words that offered implicit backing to Madrid.
"Some are sowing discord by deliberately ignoring law," he said, adding pointedly: "All too often in the past the prospect of redrawing borders has been presented as a heavenly panacea that has resulted in a hellish mess."
As tensions continue to run high, independence supporters are set to rally in Barcelona at 1500 GMT calling for the release of Jordi Cuixart and Jordi Sanchez, the leaders of two powerful grassroots separatist groups who have been in jail since Monday pending investigation into sedition charges.
Puigdemont says an overwhelming 90 per cent backed independence in the referendum, but turnout was 43 per cent as many Catalans who back unity stayed away from a vote that had been ruled illegal while others were hindered from voting by a police crackdown.
Catalonia is roughly evenly split over whether to break away from Spain, according to polls, with supporters saying the region does too much to prop up the rest of the national economy but their opponents arguing that it is stronger as part of a bigger nation.
Two weeks of political limbo have already taken a toll on one of Spain's most important regional economies, with nearly 1,200 companies shifting their legal headquarters elsewhere in a bid to minimise the instability.
Related Articles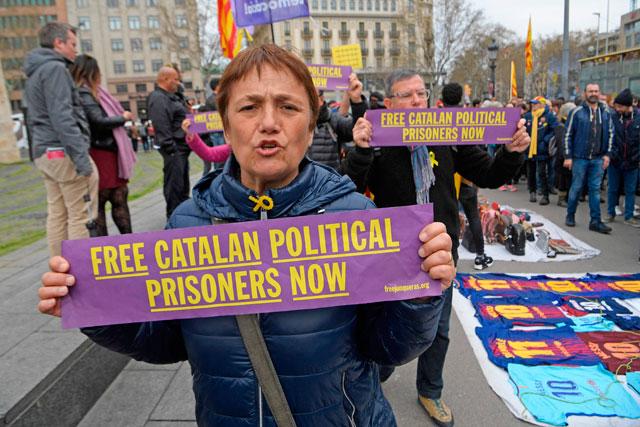 Mar 25,2018
BERLIN — German police on Sunday arrested Catalonia's former president Carles Puigdemont, as he crossed the border to Denmark by car after S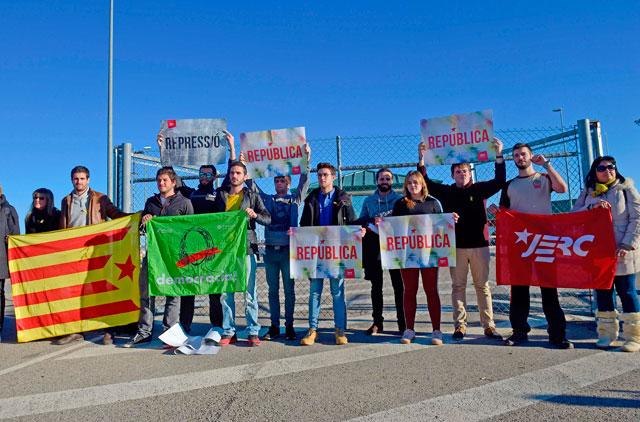 Dec 04,2017
MADRID — Spain's supreme court refused bail on Monday for two Catalan pro-independence leaders accused of sedition ahead of regional electio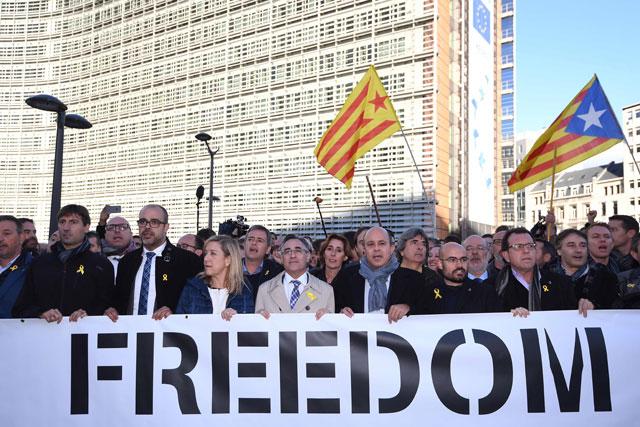 Nov 07,2017
MADRID — Catalonia's deposed leader Carles Puigdemont urged the region's political forces on Tuesday to unite against Spain, as a window for
Newsletter
Get top stories and blog posts emailed to you each day.