You are here
Spanish king to abdicate in favour of son –– PM
By AP - Jun 02,2014 - Last updated at Jun 02,2014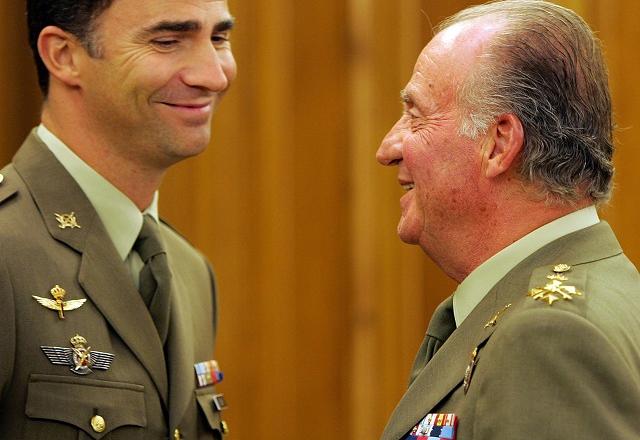 MADRID –– Spain's King Juan Carlos plans to abdicate and pave the way for his son, Crown Prince Felipe, to take over, Spanish Prime Minister Mariano Rajoy told the country Monday in an announcement broadcast nationwide.
He did not say when Juan Carlos would abdicate because the government must now craft a law creating a legal mechanism for the abdication and for 46-year-old Felipe's assumption of power.
The 76-year-old Juan Carlos oversaw his country's transition from dictatorship to democracy but has had repeated health problems in recent years.
His popularity also dipped following royal scandals, including an elephant-shooting trip he took in the middle of Spain's financial crisis during which he broke his right hip and had to be flown from Botswana back to Spain for medical treatment aboard a private jet.
The king came to power in 1975, two days after the death of longtime dictator Francisco Franco. He endeared himself to many Spaniards in large part by putting down an attempted military coup in 1981 when he was a young and largely untested head of state.
As Spain's new democracy matured over the years, the king played a largely figurehead role, traveling the globe as an ambassador for the country, and was a stabilising force in a country with restive, independence-minded regions such as the Basque region and Catalonia.
Related Articles
Jun 02,2014
Spain's King Juan Carlos said on Monday he would abdicate in favour of his son Prince Felipe, aiming to revive the scandal-hit monarchy at a time of economic hardship and growing discontent with the wider political elite.
Jun 03,2014
Spain set its future King Felipe VI on the path to the throne Tuesday, launching an unprecedented handover of the crown in the face of anti-royalist protests.
Jun 17,2014
Spain's future King Felipe VI, a tall, blue-eyed former Olympic yachtsman, ascends the throne Thursday rising in popularity despite scandals that battered the reputation of his father and elder sister.
Newsletter
Get top stories and blog posts emailed to you each day.