You are here
Trudeau's liberal juggernaut sets new course for Canada
By AFP - Oct 20,2015 - Last updated at Oct 20,2015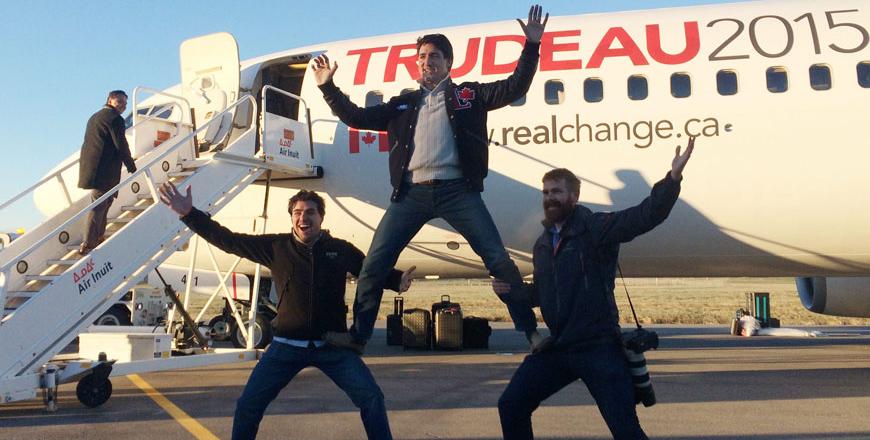 Canadian liberal leader Justin Trudeau (centre) clowns around with campaign team members Tommy Desfosses (left) and Adam Scotti after landing in Montreal on Monday (Andy Blatchford/The Canadian Press via AP)
Ottawa — The Liberals' landslide victory in Canada has given Justin Trudeau a strong mandate to usher in a new style of government with a return to multilateralism and a new tack on climate change — an issue that soured Ottawa's relations with many traditional allies.
Monday's decisive election win brought an end to nearly a decade of Stephen Harper's Conservative rule, with congratulations pouring in from world capitals Tuesday morning, including Washington and Beijing.
"I think we'll see Canada become a more constructive actor in international affairs," University of Ottawa international affairs professor Roland Paris told AFP.
"We're going to see a re-engagement under the Liberals with multilateral organisations like the United Nations, especially with climate talks coming up in Paris" and other summits including the G20 and Commonwealth, echoed global studies professor Lauchlan Munro, also of the University of Ottawa.
"Canada's attitude toward multilateralism will change," he said.
For many Canadians the vote turned into a referendum on Harper's autocratic style, and their country's loss of clout on the world stage — losing a bid for a rotating UN Security Council seat and failing to get US approval for a pan-continental pipeline first proposed in 2008.
As prime minister, Harper radically altered Canada's foreign policy, transforming it from an impartial arbiter to an assertive power with its own agenda, including strident support for Israel and refocusing aid from Africa to South America.
Prime minister-elect Trudeau has shown he could win an election. Now he must prove he can govern in difficult times, as Canada grapples with the end of the oil boom that shielded it from the 2008 global economic downturn, low growth and high consumer debt.
But the telegenic son of the beloved late premier Pierre Trudeau has already promised a return to liberal values across the board.
New CO2 targets
Labeled a "climate laggard" by the UN, Canada under Harper became the first country to pull out of the landmark Kyoto Protocol in 2011, inflicting lasting damage on relations with traditional allies in Europe among others.
The 43-year-old Trudeau has clearly said more needs to be done to curb carbon emissions, but he has stopped short of setting specific targets ahead of year-end UN climate talks in Paris.
"It's unclear how he would achieve a new target," said Jonathan Paquin, a politics professor at Laval University in Quebec.
Ottawa shares environmental responsibility with its 10 provinces, which are all working to meet different targets. At times this has complicated setting national CO2 reduction targets.
But the issue is already shaping up as a priority for the incoming administration.
Quebec Premier Philippe Couillard said Tuesday "the world wants a change in tone and priorities on the climate file" from Canada.
"We have time before December [for Ottawa and the regions] to come up with a firm target that Canada will pitch at the talks," he said.
Pressure from allies
Other foreign policy pledges may prove tougher to deliver on, however.
During the campaign, Trudeau said he would pull Canadian fighter jets from Iraq and Syria where they have been joining in US-led coalition air strikes against the Daesh group, while promising to keep military trainers in northern Iraq.
The University of Ottawa's Munro said "pressure from allies could be difficult to overcome — what would the Americans, British and French say if we pulled out?"
Paquin agreed, warned the issue risked further straining already frosty relations with the Americans — Canada's neighbor, biggest trading partner and closest ally.
Trudeau also vowed to significantly boost Canada's intake of Syrian refugees, more than doubling it to 25,000 by year's end, insisting only political will has been lacking so far. But critics have warned this could be a herculean task.
Canadian foreign aid could also see a bump for the first time since 2010.
The Liberals had criticized a shift from focusing on poorer Africa to South American middle income countries — and the aligning of aid with Canadian commercial interests.
But Munro noted however that the shift in approach began under a previous Liberal administration, in 2004.
"It remains to be seen how it will be different," he said.
Related Articles
Oct 21,2014
The fatal attack on a Canadian soldier by a suspected Islamic militant in Quebec was "clearly linked to terrorist ideology", Canada's public safety minister said on Tuesday.
Jun 10,2018
LA MALBAIE, Canada — President Donald Trump quit the G-7 summit in Quebec early Saturday having made no concessions to his allies' anger at
Feb 08,2016
OTTAWA — Canada announced Monday it will end air strikes targeting the Daesh terror group in Iraq and Syria and bring home its six fighter j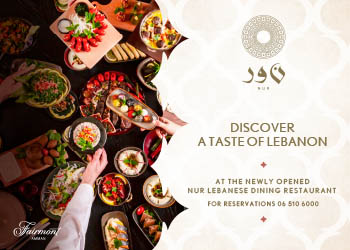 Newsletter
Get top stories and blog posts emailed to you each day.