You are here
Trump awaits Kim letter as nuclear talks make progress
Letter to be delivered to Washington DC on Friday
By AFP - May 31,2018 - Last updated at May 31,2018
This handout photograph obtained courtesy of the US Department of State shows Kim Yong Chol (right), vice chairman of North Korea, during his dinner meeting with US Secretary of State Mike Pompeo (left) in New York on Wednesday (AFP photo)
NEW YORK — President Donald Trump on Thursday said he expects a letter from Kim Jong-un confirming plans for their historic nuclear summit, as their top envoys thrashed out details at New York talks.
As Secretary of State Mike Pompeo held talks in a New York apartment with the North Korean leader's right-hand man, Kim Yong-chol, back in Washington Trump expressed optimism.
"I look forward to seeing what's in the letter," Trump said, adding that Pompeo's high-stakes diplomatic encounter, which began over dinner on Wednesday, appeared to be going "very well".
"They will probably be coming to Washington DC on Friday to deliver the letter so I look forward to that," he said.
Neither Kim nor Pompeo acknowledged questions from reporters as they met in a senior US diplomat's apartment in the Corinthian, a luxury high-rise condo with a dramatic view over UN headquarters and mid-town Manhattan.
But, after their morning of discussions, Pompeo tweeted: "Substantive talks with the team from #NorthKorea. We discussed our priorities for the potential summit between our leaders."
Pompeo was due to hold a news conference, and a North Korean official told AFP the delegation was making a decision on when to head to Washington.
Washington has demanded that the North agree to a "complete, verifiable and irreversible" end to Pyongyang's nuclear programme, which is close to the point where it could threaten US cities with missile strikes.
Pyongyang is seeking international recognition and security guarantees and it is far from clear whether its own vision of the "denuclearisation" of the Korean Peninsula can be brought in line with Washington's.
Nevertheless — after a wobble earlier this month when Trump briefly cancelled the planned summit — US diplomats are negotiating with the North in New York and a summit planning team is in Singapore.
Kim Yong-chol is the most senior official from Pyongyang to visit the United States in 18 years and Pompeo, in his former role as CIA chief, met secretly earlier this year with Kim Jong-un to launch the summit process.
On Wednesday, Pompeo tweeted: "Good working dinner with Kim Yong Chol in New York tonight. Steak, corn, and cheese on the menu."
US officials have been tight-lipped about the talks, but one senior figure said: "They are meeting to see what needs to be done in the two weeks that remain.
"Between now and if we're going to have a summit, they're going to have to make clear what they're willing to do."
US and North Korean envoys have also been meeting in Panmunjom in the Demilitarised Zone between North and South Korea.
Washington wants North Korea to quickly give up all its nuclear weapons in a verifiable way in return for sanctions and economic relief.
But analysts say North Korea will be unwilling to cede its nuclear deterrent unless it is given security guarantees that the US will not try to topple the regime.
Russia urges caution
Meanwhile, Russia's foreign minister arrived in Pyongyang on Thursday for talks with Kim Jong-un and warned against setting expectations too high, urging all sides to "avoid the temptation to demand everything and now".
"We believe it is very important to treat these contacts in a very delicate manner, not to make any abrupt movements, to artificially speed up the process that requires a significant amount of time," Lavrov said, according to a transcript released by the Russian foreign ministry.
"We call on all involved sides to fully appreciate their responsibility for not allowing this very important but still fragile process to break down," he said, adding that Russia was ready to contribute to ongoing diplomatic efforts.
Photos and video released by Russian state media showed Kim and Lavrov, who was making his first visit to the North since 2009, shaking hands.
Lavrov passed on greetings from President Vladimir Putin to Kim and invited him to visit Russia, the Russian foreign ministry said.
Russia is the latest major nation to reach out to North Korea since Trump accepted Kim's proposal for a summit to defuse tensions. Kim has already had two meetings each with Chinese leader Xi Jinping and South Korean President Moon Jae-in.
Lavrov spoke with Pompeo by telephone for the first time Wednesday, ahead of his Pyongyang trip.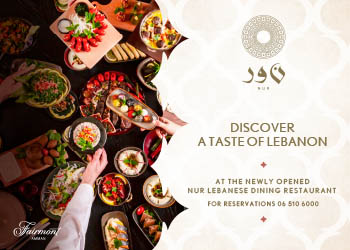 Newsletter
Get top stories and blog posts emailed to you each day.