You are here
Two US firefighters shot dead in apparent ambush
By AFP - Dec 24,2012 - Last updated at Dec 24,2012
NEW YORK — Two firefighters were shot dead and two others wounded in New York state Monday when a gunman opened fire as they responded to a Christmas Eve blaze, in what police called an apparent ambush.
The incident — which comes as debate rages in the United States about gun control following the Newtown school massacre earlier this month — happened shortly before 6:00am (1100 GMT) in Webster, on the shores of Lake Ontario.
The shooter was found dead at the scene, apparently of a gunshot wound. Police have not speculated on a possible motive.
"It does appear that it was a trap that was set for our first responders," Webster police chief Gerald Pickering told a press conference, adding that investigators were pursuing several leads.
"The responding firefighters, when they pulled up at the scene, were fired upon," Pickering said.
"Four of the firefighters were shot. Two are deceased, two were transported to area hospitals," he added, noting that the two injured were in serious condition.
"We are a safe community, a tragedy like this is just horrendous."
Pickering said it appeared there was only one shooter, and that the suspect was found dead, apparently by a gunshot wound. It was not immediately clear if he killed himself or was shot in the crossfire with police.
"There was some pursuit... the threat has been eliminated," he said. "The neighbourhood is safe at this time."
A security cordon was put up around the scene and residents were evacuated. The shooting thwarted initial efforts to douse the flames.
Four homes were destroyed and four others damaged.
New York state governor Andrew Cuomo called the incident a "horrific shooting" and offered his condolences to the families of the victims.
"New York's first responders are true heroes as they time and again selflessly rush toward danger in order to keep our families and communities safe," Cuomo said in a statement.
"We as the community of New York mourn their loss as now two more families must spend the holidays without their loved ones."
The incident in Webster comes 10 days after the shooting rampage at an elementary school in Newtown, Connecticut, in which 20 children, aged six and seven, and six adults were killed.
The shooter, Adam Lanza, killed his mother at their home before heading to the school, where he eventually took his own life.
The Newtown shooting has revived debate in the United States on the country's gun laws, which are far more lax than in most other developed nations.
President Barack Obama said he would support a new bill to ban assault rifles, and has put Vice President Joe Biden in charge of a panel looking at a wide range of other measures, from school security to mental health.
Democratic Senator Dianne Feinstein has pledged to introduce a bill in January that would ban at least 100 military-style semi-automatic assault weapons, and would curb the transfer, importation and the possession of such arms.
But the nation's most powerful gun lobby, the National Rifle Association, strongly opposes any new restraints in gun sales, with the group's executive vice president Wayne LaPierre calling Feinstein's proposal "phoney".
The United States has suffered an explosion of gun violence over the last three decades, including 62 mass shooting incidents since 1982.
Related Articles
Dec 15,2012
People in the small Connecticut community of Newtown grieved on Saturday over one of the worst mass shootings in US history and police sought answers about what drove a 20-year-old gunman to slaughter 20 children at an elementary school.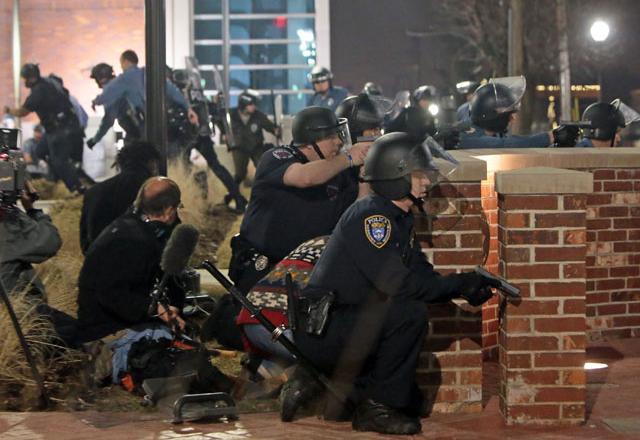 Mar 12,2015
Two police officers in Ferguson, Missouri, were shot and wounded in what officials called an ambush early on Thursday, the latest spasm of violence arising from months of tension between African-Americans and the city's mostly white police force.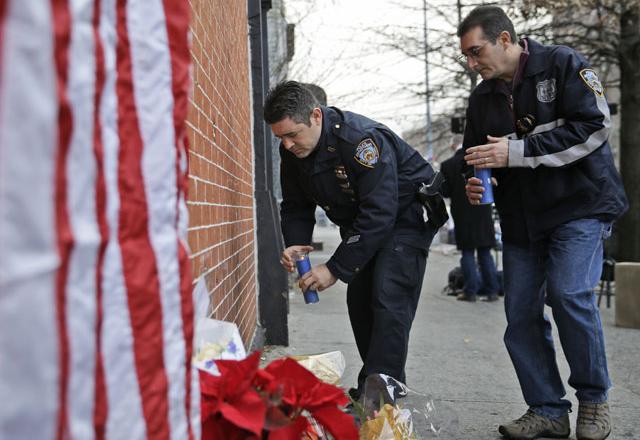 Dec 21,2014
A gunman shot dead two New York City police officers in what officials called an "assassination", hours after warning on social media that he planned an attack in retribution for recent US police killings of unarmed black men.
Newsletter
Get top stories and blog posts emailed to you each day.