You are here
US cop charged with murder over shooting black man
By Agencies - Apr 08,2015 - Last updated at Apr 08,2015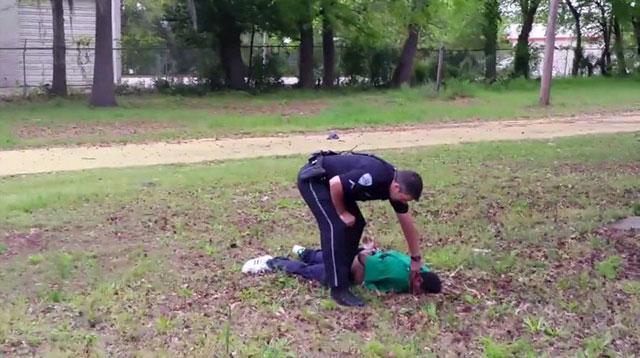 WASHINGTON — Police in the US state of South Carolina charged an officer Tuesday with murder after video showed him apparently gunning down a fleeing black man, a rare arrest in a string of shootings of unarmed black men that have raised allegations of police racism.
South Carolina state police arrested officer Michael Slager, 33, and charged him with murder, a felony that carries a sentence of up to life in prison or the death penalty, according to official documents.
"The Defendant [Slager] did shoot the victim multiple times in the back after an altercation. All this is based upon video evidence and the investigation of the State Law Enforcement Division," reads a South Carolina court document.
A number of killings of unarmed black men by police officers in recent months have sparked protests across the United States with protesters alleging racism in the nation's police and raising accusations that officers use excessive force.
Officers have rarely been charged in the shootings, even when the incidents were recorded.
Slager's arrest comes after video surfaced of the shooting that killed 50-year-old Walter Scott Saturday in the coastal city of North Charleston.
The video seems to show Slager in an altercation with Scott and then drawing his gun and shooting seven or eight shots in Scott's back as Scott fled.
The officer approaches Scott, who is on the ground, telling him to put his hands behind his back, and Slager puts him in handcuffs, the video shows. Slager then appears to get a device that had fallen during the altercation and drop it by Scott's body.
The video was first released by The New York Times after being given to the newspaper by the Scott family's lawyer.
Slager was charged with murder in a South Carolina court before being booked into a nearby jail.
The incident was prompted by a traffic stop due to a broken tail light, local media said.
North Charleston mayor Keith Summey described the shooting as a "bad decision", local newspaper The Post and Courier reported.
"When you make a bad decision, don't care if you're behind the shield or a citizen on the street, you have to live with that decision," the mayor said.
The victim's family spoke out at a news conference after the officer's arrest, saying they were grateful for the "hero" who recorded the video.
"If there wasn't a video, would we know the truth? Or would we have just gone with what was reported earlier? But we know the truth now," said Walter's brother Anthony in remarks broadcast on the MSNBC network.
The US Justice Department released a statement saying it would "take appropriate action in light of the evidence and developments in the state case".
"The South Carolina Office of the Federal Bureau of Investigation [FBI] has opened an investigation concurrent with the S.C. Law Enforcement Division and are providing aid as necessary to the state investigation. The Department of Justice Civil Rights Division and the South Carolina US Attorney's Office will work with the FBI in the investigation," it read.
A string of shootings
The killing of unarmed black teen Michael Brown in August was a catalyst for a recent surge in protests in the country and a renewed debate on racism. A jury chose not to indict a Ferguson, Missouri, police officer for the shooting.
Since then, other killings by police have prompted protests in the states of Wisconsin, Georgia, New York and California, among others.
An apparent retaliatory killing of two New York police officers occurred in December.
Police officers have significant legal protections in the United States and the evidence required to bring charges against them is rarely produced.
The US Justice Department has launched investigations into a number of police departments after shootings.
It unearthed damning evidence of racism by some in the Ferguson police department and evidence that officers targeted black residents.
US President Barack Obama has spoken out about problems with policing in parts of the country and he created a task force to try to address the problem following public outcry.
The director of the FBI acknowledged in February that racial bias is a serious problem in US policing.
Related Articles
Sep 25,2016
CHARLOTTE, North Carolina — Newly released police video of a black man's fatal shooting, sought by protesters for days, isn't settling quest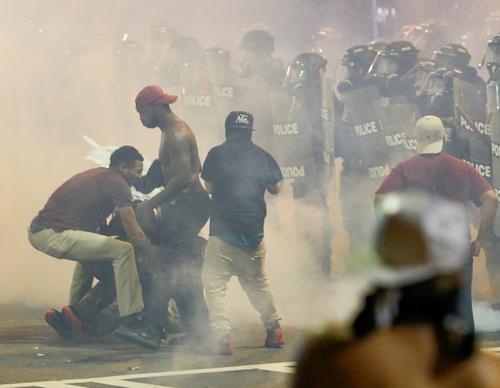 Sep 22,2016
CHARLOTTE, N.C.— Police in Charlotte do not plan for now to release a video showing the fatal shooting of a black man by officers that has sparked two nights of violent protests in North Carolina's largest city, the department's chief said on Thursday.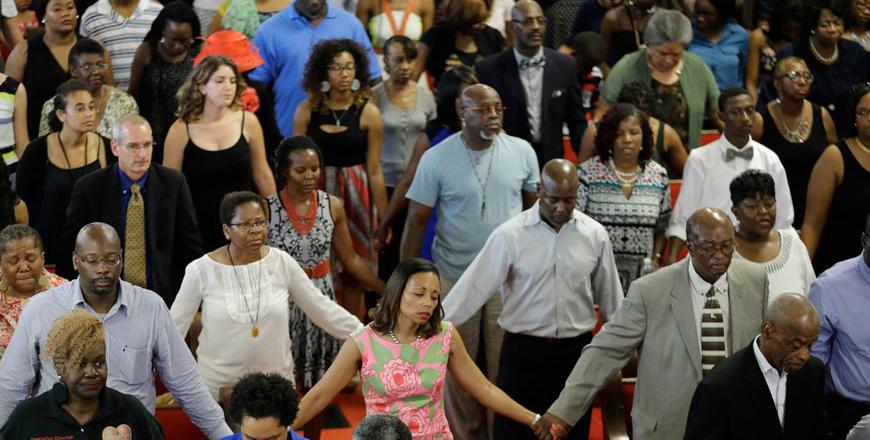 Jun 21,2015
Charleston, United States — The historic black church in South Carolina where a white gunman murdered nine African Americans, held its first
Newsletter
Get top stories and blog posts emailed to you each day.