You are here
Muslim world body heading to Central African Republic
By AP - Apr 27,2014 - Last updated at Apr 27,2014
DUBAI, United Arab Emirates — The world's largest bloc of Islamic countries is sending 14 delegates to the Central African Republic on Tuesday to lead a fact-finding mission, express solidarity with Muslims and contribute to any peace talks in the country, wracked by sectarian bloodshed.
The Organisation of Islamic Cooperation says delegates will be in the capital, Bangui, for three days. Guinea's Foreign Minister Lounceny Fall will head the delegation, which will include Turkey's foreign minister and diplomats from some of the 57 member-states, as well as OIC Secretary-General Iyad Ameen Madani and the body's special envoy to the Central African Republic, Sheikh Tidiane Gadio.
The OIC said Sunday in a statement to The Associated Press that the delegates are expected to meet with interim President Catherine Samba-Panza, the prime minister and foreign minister, as well as Muslim and Christian religious leaders.
Central African Republic exploded into violence in early December amid mounting resentment toward a Muslim rebel government that had seized power in March 2013 by overthrowing the president of a decade. The rebel leader-turned-president had little control over his forces, who were blamed for raping, torturing and killing civilians particularly among the country's Christian majority.
Once the government fell in January, Christian militia fighters began attacking Muslim civilians, prompting tens of thousands to flee the country and leaving an untold number dead. At one point earlier this year, Muslims were being killed by Christian mobs in the streets on a near-daily basis.
The OIC visit follows on the heels of UN Secretary-General Ban Ki-moon, who was in Central African Republic earlier this month. He warned that ethno-religious cleansing is a reality and that most members of the Muslim minority have fled.
Related Articles
Mar 01,2015
Syrian rebel forces in Aleppo on Sunday rejected UN envoy Staffan de Mistura's plan for a freeze in fighting in the divided northern city, dealing a blow to his peace efforts.
Aug 22,2017
AMMAN — The Arab League has welcomed the statement issued by the tripartite meeting of the foreign ministers of Egypt, Jordan and Palestine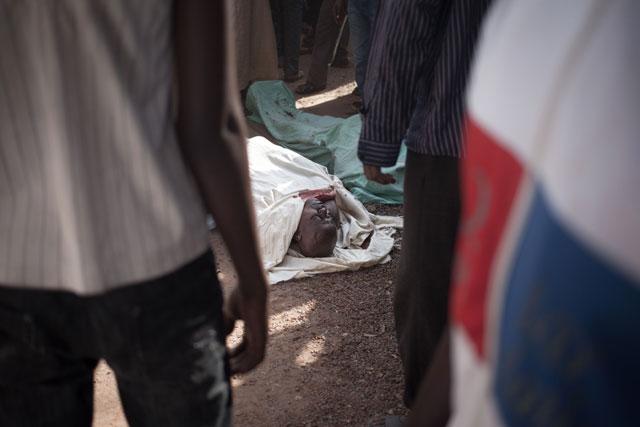 Apr 11,2018
BANGUI, Central African Republic — Seventeen people were killed in a flashpoint Muslim enclave of Bangui, capital of the Central African Rep
Newsletter
Get top stories and blog posts emailed to you each day.