You are here
Brazil is Jordanians' favourite team, followed by Spain, Argentina, Germany and Italy
By Muath Freij - Jun 14,2014 - Last updated at Jun 14,2014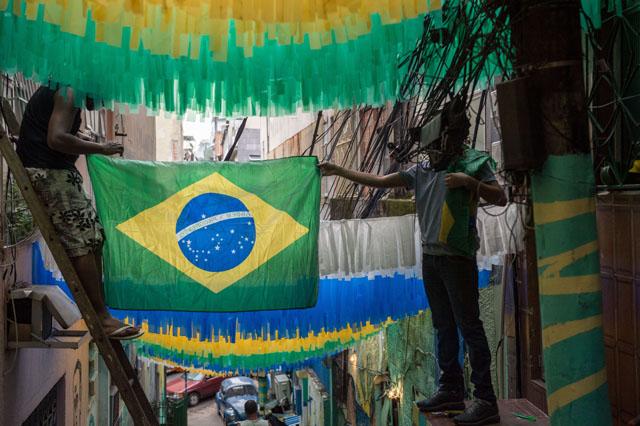 AMMAN –– Brazil is Jordanians' favourite football team in the FIFA 2014 World Cup, according to a study released on the opening day of the competition.
Conducted by Ipsos, the survey covered around 1,000 football fans in Jordan. Around 24 per cent of the respondents said the host country's team is their favourite, expressing hope that Brazil will clinch the title this year.
Brazil won its record fifth World Cup title in 2002 when it beat Germany 2-0.
In this championship, the Brazilian squad won the opening match against Croatia 3-1, and next plays Mexico on Tuesday and Cameroon on June 23.
The Ipsos study also showed that 22 per cent of local football fans supported Brazil in the 2010 World Cup, which was held in South Africa.
Brazil exited the last tournament in the quarter finals after losing 1-2 to the Netherlands.
Mahmoud Milham, a university student, said cheering for Brazil has become a family tradition.
"Most of my relatives are avid Brazil fans. I like to watch their games alone because I get angry if they lose," he told The Jordan Times.
Milham believes that Brazil can win the title this year, although he expects his favourite team to face fierce competition.
"No one should judge the team's performance from the first match because it was the contest's opening match and the players were really stressed," he noted.
Title holder Spain came second on the list of most popular teams in Jordan, with 16 per cent of the polled sample saying they support the European squad.
During the 2010 World Cup, only 8 per cent of fans supported Spain, according to the Ipsos study.
Around 11 per cent of Jordanians support Argentina, while 10 per cent are backing Germany, which came third in 2010 and 2006.
Adel Aburida, a fresh graduate, said he supports Germany because he likes the team's philosophy.
"They play until the last minute and they do not give up."
Only 4 per cent of the respondents said they support four-time World Cup champion Italy, which last won in 2006, because a number of its leading players retired and due to its "lacklustre performance in 2010".
The Italian team failed to survive the group stage in the last World Cup, tying 1-1 with New Zealand and Paraguay and losing 2-3 to Slovakia.
The percentage of fans supporting Italy was higher in 2010 (12 per cent).
France, winner of the 1998 World Cup and runner-up to the 2006 title, also lost a significant number of fans, dropping from 8 per cent in 2010 to 3 per cent in 2014.
Algeria, which is the only Arab team participating in the tournament, will receive much support from Jordanians, as 4 per cent of the polled sample said they are cheering for it.
This championship marks Algeria's fourth participation in the World Cup. Although it has never managed to go beyond the group stage, its most memorable participation was in 1982, when it beat West Germany 2-1 and Chile 3-2.
Related Articles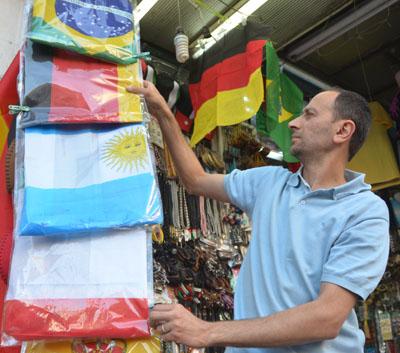 Jun 11,2014
Most Jordanians present Brazil and Argentina as favourites to clinch this year's World Cup.
Jan 10,2017
ZURICH — Capping what he called the best year of his career, Cristiano Ronaldo won his fourth FIFA best player award on Monday.The double Eu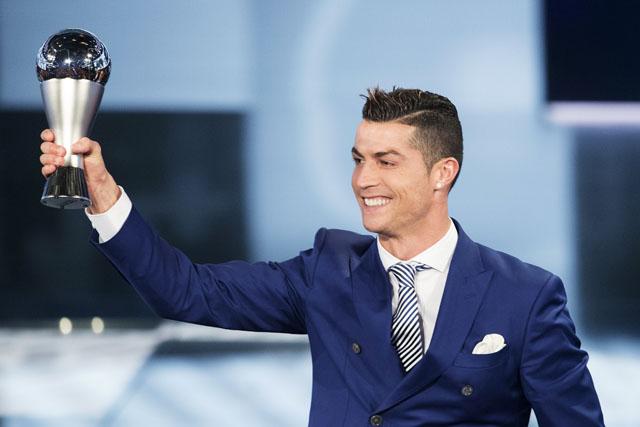 Jan 09,2017
ZURICH — Capping what he called the best year of his career, Cristiano Ronaldo won his fourth FIFA best player award on Monday.The double Eu
Newsletter
Get top stories and blog posts emailed to you each day.