You are here
Poland seeks 'new way' to cooperate with Jordan on development — deputy FM
By Khetam Malkawi - Dec 27,2015 - Last updated at Dec 27,2015
AMMAN — Poland sees Jordan as an important partner in the Middle East and is keen to cooperate with it in a new way on development projects, a senior Polish official said last week. During a visit to the Kingdom last Wednesday, Joanna Wronecka, Poland's deputy foreign minister said her visit along with a Polish delegation is "a real opening with Jordan as an important partner in the Middle East". She added that the visit is the first organised by the new polish government to an Arab country.
"This is a clear political message that Jordan is important for us because we appreciate the way your country manages political foreign policy, and the role Jordan is playing in the Middle East" especially during its presence in the UN Security Council. In an interview with The Jordan Times, Wronecka revealed that her country has allocated a special budget to support Jordan in 2016.
"In our budget project for next year, we have a special budget for Jordan of about 2 million Polish zloty [0.5 million euros]… It [has] never happened before," the official added, noting that before her country, through the Polish embassy in Am-man, implemented 18 small projects in the Kingdom.
However, now "we have the opportunity to think in a more constructive way on sustainability to offer something useful for Jordan," she said. Wronecka explained that the embassy has been involved in small projects and small grants in Jordan since 2007, even "before the Syrian crisis, but now we focus on the educational system to help Jordanian authorities dealing with the issue of Syrian children… helping schools".
During her one-day visit, the Polish deputy FM inaugurated two facilities financed under Polish development aid. One of these projects is a playground at a primary school in Ramtha, while the second is a clinic in Mafraq whose equipment was financed by Poland.
Commenting on military cooperation be-tween the two countries and Poland's role in combating terror-ism, Wronecka said: "We hope to be in close dialogue and exchange of information with Jordan." "There are opportunities, but we need to work in different fields… The role of Jordan in this coalition [against terrorism] is important; we count on you and we can also offer our expertise and exchange of information," she noted.
As a member of the European Union, "we take part in the discussion, especially after the terrorist attacks in France… we are also now discussing how we can be more efficient; we are ready for a new kind of cooperation, and hope Poland can bring [its] expertise," the official noted.
Turning to Poland's commitment to receive 7,000 Syrian refugees, Wronecka said her country is a credible partner and the government will honour the agreement, "but we would like also to help more and more on the ground… we are increasing our contributions to different international bodies and organisations in charge of [the] refugee issue".
Related Articles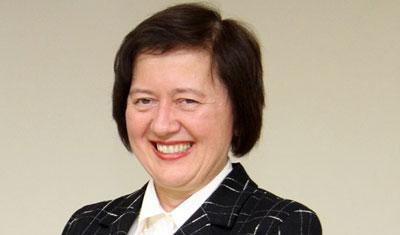 May 23,2016
WARSAW — The "warm" relationship between Jordan and Poland, described by officials from both countries as "strong and historical", should be
Aug 28,2016
AMMAN — Poland's Ambassador to Jordan Krzysztof Bojko on Sunday inaugurated a computer laboratory at the Princess Basma Primary School in Aq
Oct 08,2016
AMMAN — Polish President Andrzej Duda is due in Amman next month on his first visit to the region, the Polish embassy in Amman said on Satur
Newsletter
Get top stories and blog posts emailed to you each day.