You are here
Japan stuns markets with negative interest rates
By Reuters - Jan 30,2016 - Last updated at Jan 30,2016
Bank of Japan Governor Haruhiko Kuroda explains his negative interest rate plan using a board in Tokyo on Friday (AFP photo)
TOKYO — The Bank of Japan (BoJ) unexpectedly cut a benchmark interest rate below zero on Friday, stunning investors with another bold move to stimulate the economy as volatile markets and slowing global growth threaten its efforts to overcome deflation.
Global equities jumped, the yen tumbled and sovereign bonds rallied after the BoJ said it would charge for a portion of bank reserves parked with the institution, an aggressive policy pioneered by the European Central Bank (ECB).
"What's important is to show people that the BoJ is strongly committed to achieving 2 per cent inflation and that it will do whatever it takes to achieve it," BoJ Governor Haruhiko Kuroda told a news conference after the decision.
In adopting negative interest rates, Japan is reaching for a new weapon in its long battle against deflation, which since the 1990s have discouraged consumers from buying big because they expect prices to fall further. Deflation is seen as the root of two decades of economic malaise.
Kuroda said the world's third-biggest economy was recovering moderately and the underlying price trend was rising steadily.
"But there's a risk recent further falls in oil prices, uncertainty over emerging economies, including China, and global market instability could hurt business confidence and delay the eradication of people's deflationary mindset," he added.
"The BoJ decided to adopt negative interest rates... to forestall such risks from materialising," Kuroda continued.
The governor said as recently as last week he was not thinking of adopting a negative interest rate policy for now, telling parliament that further easing would likely take the form of an expansion of its massive asset-buying programme.
But, with consumer inflation just 0.1 per cent in the year to December despite three years of aggressive money-printing, the BoJ's policy board decided in a narrow 5-4 vote to charge a 0.1 per cent interest on a portion of current account deposits that financial institutions hold with it.
The central bank said in a statement announcing the decision it would cut interest rates further into negative territory if necessary, in its battle against deflation.
"Kuroda had been saying that he didn't think something like this would help so it is a bit surprising and it's clear the market has been surprised by it," said Nicholas Smith, a strategist at CLSA based in Tokyo.
Some economists doubted the BoJ move would prove effective.
"It has gone on the defensive," said Hideo Kumano, chief economist at Dai-ichi Life Research Institute. "It made this decision not because it's effective, but because markets are collapsing and it feels it has no other option."
Going negative
Several European central banks have cut key rates below zero, and the ECB became the first major central bank to do so in June 2014.
In pursuing the same path, the BoJ is hoping banks will step up lending to support activity in the real economy, rather than pay a penalty to deposit excess cash at the central bank.
There is little sign of any pent-up demand from Japanese banks or cash-rich companies for fresh funds, however, and any money released into the system may merely be hoarded or steered into speculative activity.
"This is an aggressive all-stick-no-carrot approach to spurring investment," indicated Martin King, co-managing director at Tyton Capital Advisors in Tokyo.
The BoJ maintained its pledge to expand base money at an annual pace of 80 trillion yen ($675 billion) via aggressive purchases of Japanese government bonds (JGBs) and risky assets conducted under its quantitative and qualitative easing (QQE) programme.
The BoJ's move, boosting the dollar by 1.7 per cent against the yen, could make it even harder for the US Federal Reserve to raise interest rates four times this year, as originally envisaged by its policy board.
'Regime change'
Markets have been split on whether Japan's central bank would ease policy as slumping oil costs and soft consumer spending have ground inflation to a halt, knocking price growth further away from the BoJ's ambitious 2 per cent target.
This is the fourth time the BoJ has pushed back its time frame for hitting its inflation target, from an initial goal of around March 2015.
Friday's surprise interest rate decision came in the wake of data that showed household spending and output slumped in December, underscoring the fragile nature of Japan's recovery.
Many analysts had already been suggesting that the BoJ had little scope left to expand its asset-buying programme.
"I think this is a regime change and the BoJ's main policy tool is now negative interest rates," said Daiju Aoki, an economist at UBS Securities in Tokyo. "This shows that the ability to buy more JGBs is limited."
Kuroda noted that the BoJ was not running out of policy ammunition.
"Today's steps don't mean that we've reached limits to our JGB buying," he said. "We added interest rates as a new easing tool to our existing QQE framework."
Related Articles
Aug 03,2014
The world's major central banks are returning to a more opaque and artful approach to policymaking, ending a crisis-era experiment with explicit promises that they found risked their credibility and did not substitute for action.
Mar 22,2014
Japan passed last week its biggest-ever budget, a $937 billion spending package aimed at propping up growth as consumers brace for the country's first sales tax hike in over 15 years.
Apr 01,2014
Prices rose across Japan Tuesday as a controversial sales tax rise came into effect, with everything from beer to washing machines costing more, sparking fears a drop in consumer spending will derail a nascent economic recovery.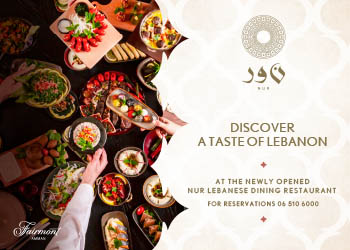 Newsletter
Get top stories and blog posts emailed to you each day.