You are here
IMF chief urges greater support to Jordan amid refugee crisis
By Omar Obeidat - Sep 17,2016 - Last updated at Sep 17,2016
AMMAN — The head of the International Monetary Fund (IMF) on Friday urged donors to increase their support to Jordan and other countries to reduce the financial burdens of hosting Syrian refugees.
"At the London Conference for Supporting Syria and the Region in February, donors committed to funding humanitarian and development activities to the tune of $5.9 billion and $5.5 billion for 2016 and 2017-20, respectively," said IMF chief Christine Lagarde.
"Even if all these pledges were fulfilled, they would not be enough given the magnitude of the crisis," Lagarde wrote in a blog accompanying a report by the IMF on the economic cost of conflict in the Middle East.
Any financing should come through grants and concessional loans to reduce the financial burden on recipient countries, she said.
"The international community has a major responsibility in helping countries in the region overcome this situation. We are ready to do our part," she added.
The IMF report on the economic impact of conflicts and the refugee crisis on the region said the conflicts in neighbouring Syria and Iraq slowed down economic growth in Jordan by about 1 percentage point in 2013.
According to the report, core inflation accelerated in 2014 to 4.6 per cent, from 3.4 per cent in 2013, initially mostly driven by rents, partly reflecting additional demand from the country's large refugee population and a limited short-term supply response.
This is especially evident in Mafraq Governorate, which borders Syria: rents increased by 68 per cent between 2012 and 2014, compared to 6 per cent in Amman, said the report.
The fund's 43-page report said conflicts caused large economic damage to neighbouring countries as destruction of physical capital and infrastructure in conflict countries can undermine production and trade in neighbouring countries.
It said that in Jordan, since the beginning of the Syrian crisis and the worsening of the conflict in Iraq, which was Jordan's main export market, trade has been affected by disruption in transportation corridors that has not only hampered bilateral activity, but also Jordanian exports to Turkey and Europe.
The "massive and rapid influx" of refugees from Syria has strained "already weak infrastructure", since the majority of refugees live within local communities.
Large refugee populations have increased pressure on social cohesion, according to the report, which explained that experience shows that the initial open-door policies of countries like Jordan and Lebanon were modified as the number of refugees became larger.
"While refugees were initially welcomed among families and friends, massive inflows of Syrian refugees became a threat to the societal and inter-communal balance, especially in Lebanon and Jordan."
The IMF report cited a poll in 2014 that showed that nearly 80 per cent of Jordanians were opposed to receiving more refugees.
Fiscal challenges have also mounted for spillover countries, said the study. In countries hosting refugees, especially Jordan and Lebanon, the neighbouring conflicts have raised fiscal pressure as revenue collection has declined and expenditures have increased on security and basic services such as housing, health and education to accommodate refugee populations.
However, the effect of the neighbouring conflicts on revenue and spending patterns is difficult to isolate.
Most available studies put the annual direct cost of coping with these countries' refugee crises at about 1 per cent of the gross domestic product, the report said, but the "true costs" may be higher amidst failure to account for a deterioration of service quality and potentially significant indirect effects.
Related Articles
Sep 17,2016
WASHINGTON — Middle East economies have plunged into decline in the years of war since the Arab Spring, creating daunting economic and devel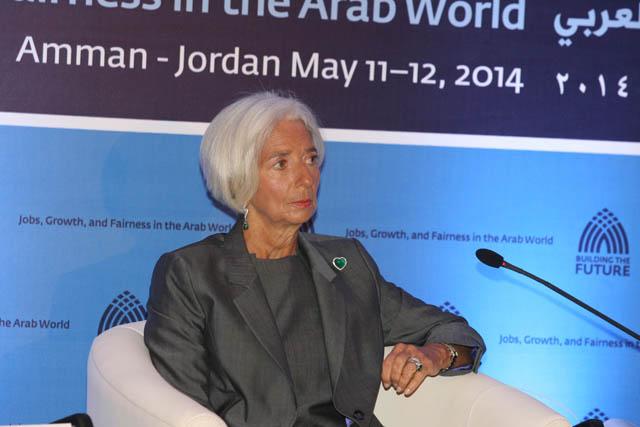 May 12,2014
International Monetary Fund (IMF) Managing Director Christine Lagarde on Monday said the fund is open to extend its three-year stand-by arrangement (SBA) for Jordan if needed. 
Apr 05,2016
FRANKFURT — The global economy's already modest prospects will decline further unless authorities take stronger action to boost growth, the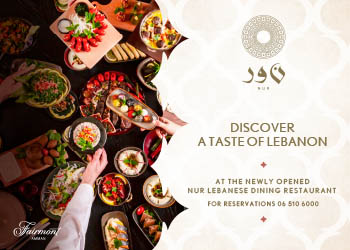 Newsletter
Get top stories and blog posts emailed to you each day.