You are here
EU launches tough border force to curb migrant crisis
Launch hailed as a 'historical day' for EU
By AFP - Oct 06,2016 - Last updated at Oct 06,2016
KAPITAN ANDREEVO, Bulgaria — The EU launched its beefed-up border force Thursday in a rare show of unity by the squabbling bloc as it seeks to tackle its worst migration crisis since World War II.
European Union officials inaugurated the new task force at the Kapitan Andreevo checkpoint on the Bulgarian-Turkish border, the main land frontier for migrants seeking to enter the bloc and avoid the dangerous Mediterranean sea crossing.
The European Border and Coast Guard Agency (EBCG) will have at its disposal some 1,500 officers from 19 member states who can be swiftly mobilised in case of an emergency, like a sudden surge of migrants.
Brussels hopes the revamped agency will not just increase security, but also help heal the huge rifts that have emerged between member states clashing over the EU's refugee policies.
The long-term goal is to lift border controls inside the bloc and fully restore the passport-free Schengen Zone.
"The new agency is stronger and better equipped to tackle migration and security challenges," EBCG director Fabrice Leggeri said at the launch.
The force will also conduct stress tests at the bloc's external borders to "identify vulnerabilities before a crisis hits", he added.
EU Migration Commissioner Dimitris Avramopoulos hailed the launch as a "historical day for the European Union".
"From now onwards, the external EU border of one member state is the external border of all member states — both legally and operationally," he said.
"Countries like Bulgaria, Greece and Italy are still under pressure, but they are not alone."
As part of its expanded mandate, the EBCG will be involved in the repatriation of migrants who have their asylum claims rejected or are considered a security threat.
Its new coast guard unit will also "play a key role at Europe's maritime borders", Leggeri said.
A growing number of desperate people attempt the treacherous sea journey from North Africa to Italy, after the so-called Balkan migrant trail was shut earlier this year.
More than 3,500 migrants have drowned in the Mediterranean so far this year, latest figures show.
Caught off guard
All 28 member states agreed on the creation of the new border agency earlier this year.
The boosted force is an expansion of Frontex, founded in 2004 to help coordinate Europe-wide efforts to combat people smuggling and illegal migration.
But the Warsaw-based agency proved inefficient last year when it was caught off guard by the hundreds of thousands of people who began trekking up from Greece across the western Balkans towards northern Europe.
With limited staffing and powers, Frontex was unable to effectively patrol the EU's external borders, including those of frontline countries Greece and Italy where most migrants enter. The relaunched agency will have an annual budget of 320 million euros ($358 million).
The uncontrolled arrival of well over 1 million people, many fleeing war in Syria, triggered chaos on the continent, prompting key transit nations along the migrant trail to seal their borders with fences.
The influx also heightened tensions inside the bloc, with eastern and central European nations lambasting Germany's "open-door" policy which they say allowed Islamists to pose as refugees and help carry out attacks inside Europe.
'Buffer state'
Bulgarian Prime Minister Boyko Borisov on Thursday warned that the EU had become "an assortment of jumbled fences".
"We do not want turn Europe into a fortress, but we want to turn it into a well regulated system," he said.
Bulgaria has built a barbed-wire fence that will soon cover most of its 259-kilometre border with Turkey.
Just 13,000 migrants remain stranded inside Bulgaria compared to the 60,000 stuck in Greece and the 140,000 who have crossed the Mediterranean to Italy so far this year.
But with Bulgaria's migrant centres overflowing, EU's poorest member is still worried it will become a "buffer state" if a shaky EU deal with Ankara breaks down after the July coup attempt.
Turkey is home to 3 million migrants who have fled the devastating war in neighbouring Syria.
"Turkey has to remain a strategic partner for us. No other country can deal with this number of migrants," Borisov said.
Related Articles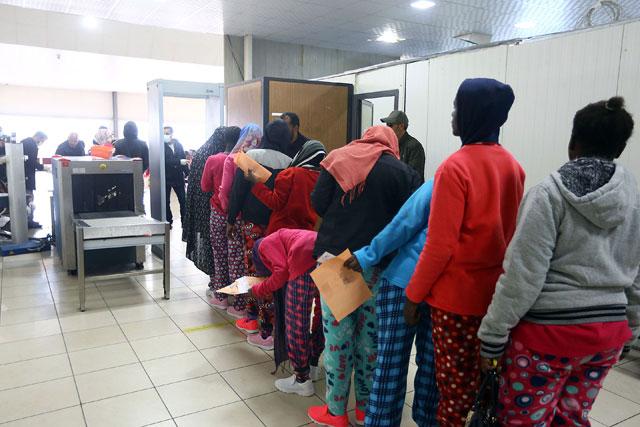 Feb 15,2017
BRUSSELS — The European Union should expect as many migrants crossing from Libya this year as last, when a record number disembarked in Ital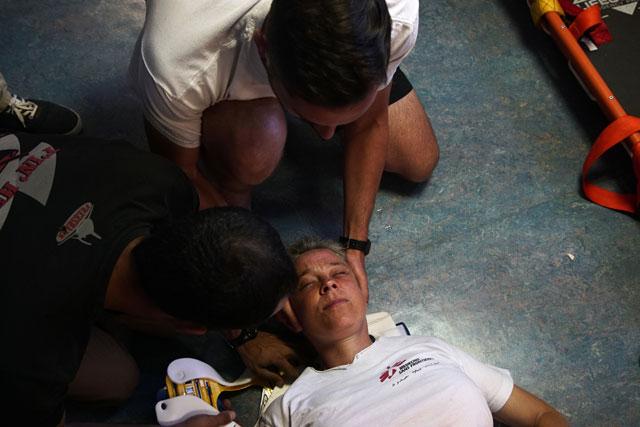 Jun 18,2016
BRUSSELS — As the European Union struggles to seal off migrant routes into the continent, people seeking sanctuary or work in Europe are tur
Feb 21,2016
ATHENS — In its new mission in the Aegean to help Europe tackle its worst migration crisis in 60 years, NATO is wading into one of the world
Newsletter
Get top stories and blog posts emailed to you each day.