You are here
Anthony Davis' status for Pelicans opener up in the air
By AP - Oct 13,2016 - Last updated at Oct 13,2016
Anthony Davis of the New Orleans Pelicans reacts in pain as he injures his ankle near Nene of the Houston Rockets during a preseasons match in Beijing, China, on Wednesday (AP photo by Ng Han Guan)
BEIJING — New Orleans centre Anthony Davis sprained his ankle Wednesday in a preseason game against the Houston Rockets in Beijing, part of the NBA Global Games.
The All-Star was unable to play when last season ended because of shoulder and knee problems, and this season is presumably going to begin with him facing yet another injury issue.
"It's very frustrating," Pelicans coach Alvin Gentry said. "It's very frustrating in that we can't seem to get a rhythm or we can't seem to put the team together because there's always someone missing."
Davis has never played in more than 68 games in a regular season for New Orleans, missing an average of 17 contests in each of his first four seasons. He needed surgery on his left knee to fix a problem in March.
Davis was scheduled for more evaluation on his ankle Thursday, when the team is back in New Orleans. The Pelicans lost 116-104 to the Rockets.
Houston's James Harden scored 14 points and handed out eight assists for the Rockets, who remained unbeaten in four preseason games and swept two matchups with New Orleans on this trip to China.
Bobby Brown led the Rockets with 18 points. Quinn Cook had 20 points for New Orleans, on 7 for 9 shooting.
New Orleans used 42 different starting line-ups in 82 games last season — only one of those line-ups for more than six games. And this season is starting with an array of injury concerns for the Pelicans, even before Davis got hurt when he was going against Houston centre Nene during the first quarter.
Guard E'Twaun Moore (right heel contusion) got hurt Wednesday as well. Tyreke Evans and Quincy Pondexter did not even make the trip to China while dealing with the aftermath of knee surgeries, and starting point guard Jrue Holiday is out indefinitely to be with his wife, former US football star Lauren Holiday — who was diagnosed with a brain tumour while pregnant with the couple's first child.
The Holiday's daughter was born last month, and Lauren Holiday is expected to have surgery to remove the benign tumour later this fall.
Suns 111, Jazz 110
Archie Goodwin's dunk with 3.3 seconds left gave Phoenix its only lead of the night, and capped the Suns' rally from a 30-point first-half deficit.
Utah started the game on a 46-16 run, but lost when Shelvin Mack's jumper bounced off the rim as time expired.
Devin Booker led Phoenix with 20 points. Dante Exum scored 18 points and Rudy Gobert added 17 for the Jazz.
Spurs 95, Magic 89
Pau Gasol scored 14 points for San Antonio, which won despite shooting 39 per cent.
LaMarcus Aldridge and Bryn Forbes each added 12 for the Spurs. Evan Fournier led all scorers with 20 for Orlando, while Jeff Green scored 11 for the Magic.
Pacers 101, Bucks 83
Indiana outscored Milwaukee 49-12 over the final 17 minutes of the first half, going into the break with a 62-31 lead and cruising from there.
Rodney Stuckey led the Pacers with 21 points. Giannis Antetokounmpo had 20 points, six assists and five rebounds in 24 minutes for Milwaukee.
Timberwolves 105, Nuggets 88
Karl-Anthony Towns, Andrew Wiggins and Shabazz Muhammad each scored 18 points for Minnesota, and the Timberwoves pulled away in the second half.
Wilson Chandler scored 16 points for Denver, which got 14 from Jamal Murray.
Related Articles
Mar 21,2016
DALLAS — Dirk Nowitzki scored 40 points and Deron Williams had 31 points and 16 assists, leading the Dallas Mavericks to a 132-120 overtime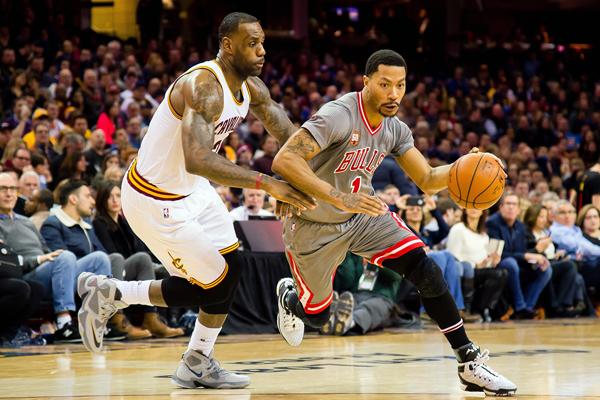 Jan 24,2016
CLEVELAND — Tyronn Lue didn't make much of a difference in his coaching debut for Cleveland as Pau Gasol scored 25 points, leading the Chica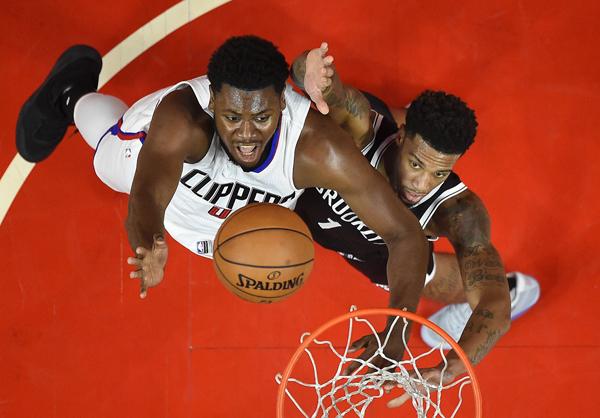 Nov 15,2016
LOS ANGELES — Chris Paul had 21 points and nine assists while Blake Griffin added 20 points as the Los Angeles Clippers blitzed the Brooklyn
Newsletter
Get top stories and blog posts emailed to you each day.